Gasly surprised by full wets call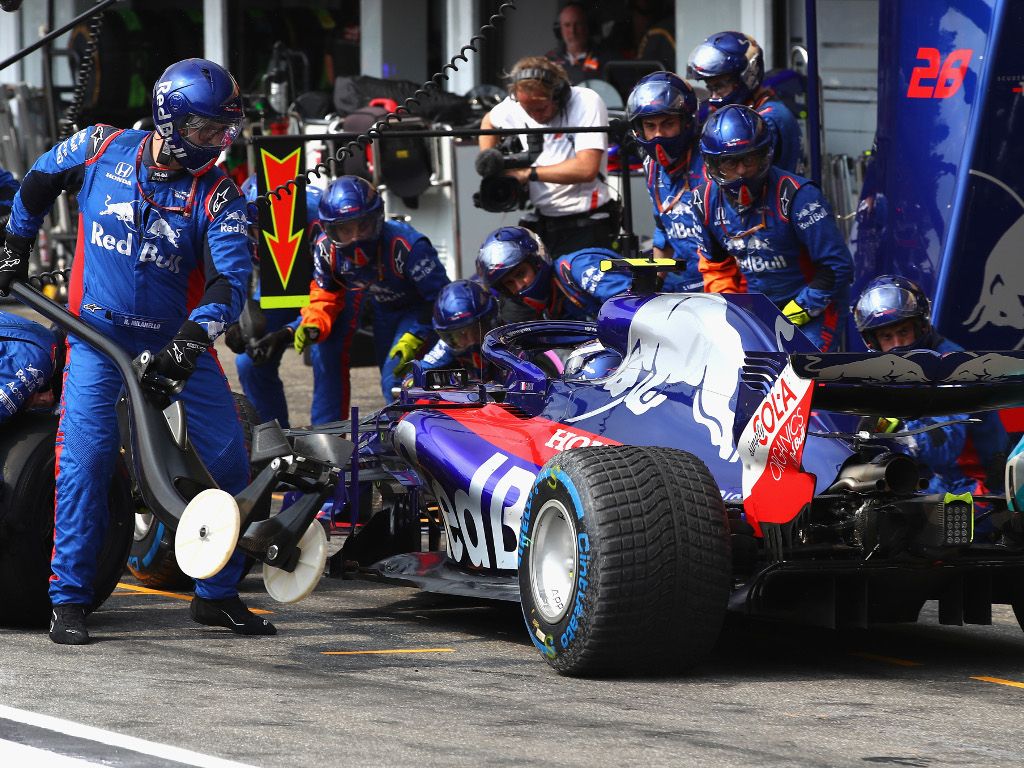 Pierre Gasly was surprised Toro Rosso put him onto full wets despite the rain only coming down at one corner at the Hockenheimring on Sunday.
The forecast rain arrived late in the 67-lap German GP, however, it fell just at Turn Six to start with.
Despite that, Toro Rosso called Gasly in, swapping the Frenchman from slick tyres to full wets.
While a few other drivers also pitted, no one else went onto the blue-marked Pirellis, opting instead for the intermediate tyres.
"They asked my opinion and I told them the rain is still pretty light," Gasly told RaceFans.net. "And they asked me to pit but I didn't really expect them to put the [full] wet.
"They put them on and I was like, OK, let's try. They have the radar and of course you don't have this information in the car. I thought probably it's going work out."
It didn't.
"I did three corners and I was like, OK, either [the rain] comes now and then we have a chance or we are dead.
"We stayed out for three laps, the tyres were completely overheating, it was impossible. It could not even feel how slippery it was with the wet on the dry we were just sliding everywhere."
Realising their mistake, Toro Rosso pitted Gasly for slicks only for the rain to return a short while later.
"We pitted for wet tyres when the track was still too dry, then we saw it didn't work so we came back to the dry tyres and two laps later the rain was much more intense.
"We were more or less for 20 laps on the opposite tyres we would have needed."
He added: "We were not in a good position. The gain if it works would have been much bigger than trying to stick on the same strategy as the others.
"It was a pretty big gamble with a pretty low chance but when you are 13th, 12th, it doesn't matter."
Follow us on Twitter @Planet_F1 and like our Facebook page.