Marko: Gasly's Red Bull approach a 'complete failure'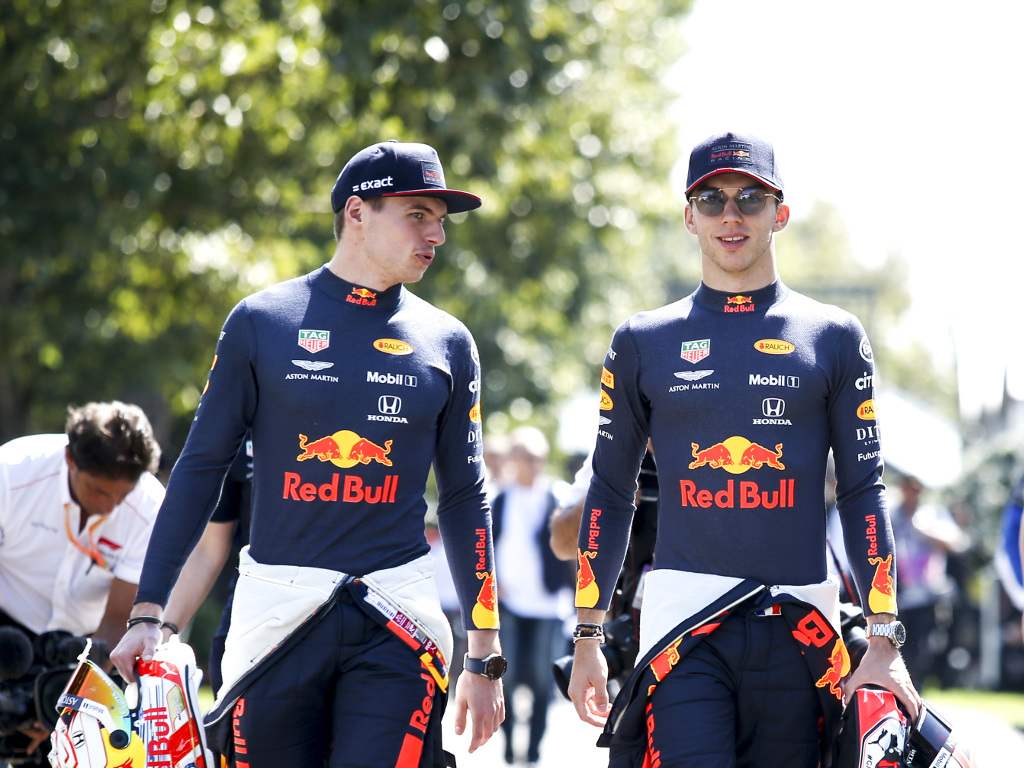 Red Bull advisor Dr Helmut Marko says Pierre Gasly's approach at Red Bull was a "complete failure", but his recovery was amazing.

The Frenchman was promoted to the Austrian outfit's line-up for the 2019 campaign after Daniel Ricciardo left to join Renault, but it's safe to say that decision didn't pay off.
After a series of underwhelming displays Gasly was sent back to Toro Rosso over the summer break, but it was from this point that he returned to form, even scoring a career-best P2 finish at the Brazilian Grand Prix.
And Marko feels that things didn't work out for Gasly at Red Bull because his approach was a "complete failure", that approach being simply to beat team-mate Max Verstappen.
"It seems to me that Pierre should take some of the blame," Grandprix247.com quote Marko as having told the Russian version of Motorsport.com.
"He came to Red Bull and saw only one goal in front of him – Verstappen, no one else.
"If he had accepted from the very beginning that Max is still faster, and tried to gradually get close to him – but he tried to change his style, tried to reduce the gap in other ways, change something, try to attack harder. And this led to complete failure.
"However, his return (to Toro Rosso) was amazing.
"At such moments, you understand how important psychology is.
"If I would have said that I expected such a return from him (Gasly), I would be lying. But unlike Kvyat, who was completely broken, Gasly blossomed. Which was fortunate for himself and for us too.
"Pierre returned to Toro Rosso and instantly became the same Gasly that we invited (to Red Bull).
"I think he learned a lesson and made the right conclusions from those six months at Red Bull. I think he can achieve a lot in the future."
Marko rejected the idea though that sending Gasly back to Toro Rosso, now AlphaTauri, was a "downgrade".
"We are talking about Formula 1," he said. "Do you know how many thousands of drivers dream of getting a place here?
"He still makes a lot of money, and is still in the best championship in the world. I would say this is a chance, a new opportunity, but not a downgrade."
Gasly's team-mate Kvyat has described himself as a "living example" to the Frenchman that it's possible to recover at Red Bull.
Marko confirmed that Kvyat is still indeed in the Red Bull picture, but he must become a more consistent driver.
"Yes, I think so," he said when asked if Kvyat could return to the Red Bull team.
"He still needs to add consistency, but he had a very strong last race in Abu Dhabi.
"The podium in Hockenheim was also great, but if we talk about laptimes and how he worked with the tyres, then Abu Dhabi was his best race of the season."
Follow us on Twitter @Planet_F1 and like our Facebook page.