Haas 'never lost interest' despite team's slide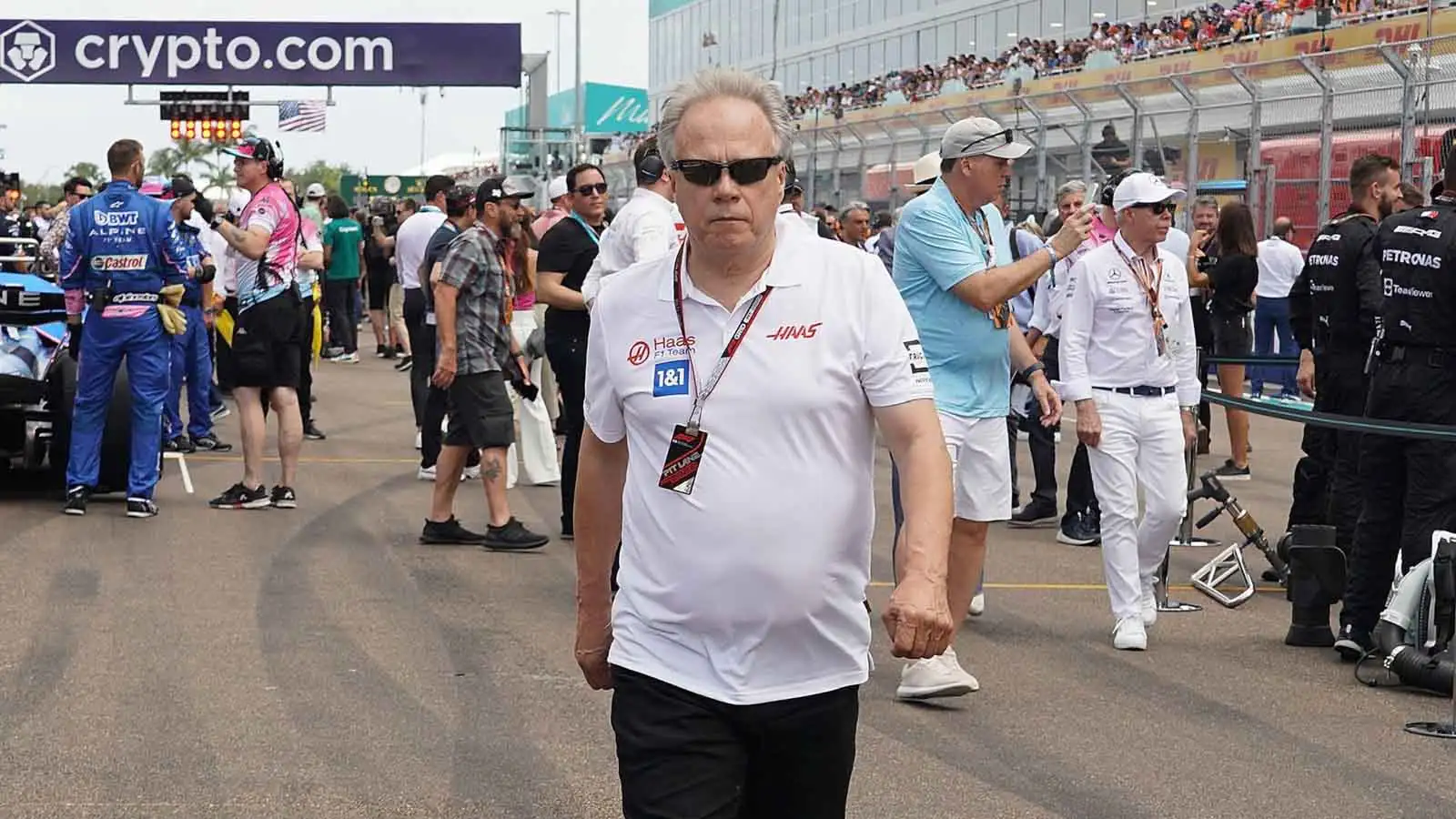 Guenther Steiner has said Gene Haas never doubted his team's future in Formula 1, despite their steady drop to the very back of the field in recent seasons.
Haas have revived their fortunes in the early part of 2022, having been the perennial backmarkers throughout last season after opting to put their full focus on Formula 1's new regulations – which is an approach that has clearly paid dividends, despite their short-term pain.
The returning Kevin Magnussen has already delivered 15 points for the team so far this season, and boldly predicted earlier in the season that he is putting money on Haas getting themselves on the podium at some point this year.
Team principal Steiner said that in spite of their time at the back of the field, he kept their owner abreast of the issues they were facing at the time and knew they would be facing in the future – but that did not stem Haas' enthusiasm for Formula 1, pointing to the fact that proposals to buy the team have been plentiful.
Not least from Michael Andretti, who admitted earlier in the year that he had reached out to Haas "millions of times" in trying to make his way onto the grid.
Back in Catalunya 🇪🇸#HaasF1 #SpanishGP pic.twitter.com/NP9VQZABy7

— Haas F1 Team (@HaasF1Team) May 19, 2022
"No, he was always interested," Steiner told GP Racing magazine. "He didn't like the results, but I explained to him why they are where they are. And he said, 'You didn't tell me wrong.'
"Yeah, I'm doing this a long time. You know, if you don't develop, this is where you end up. But then again, he believed that we could do what we did last year, even if it was a tough year – and now we are back.
"He was never not interested. He's just another team member with the advantage that he owns it – or disadvantage, whatever you want to call it – and he obviously, [as] we have good results, is excited about it.
"But he was always behind the team, otherwise he would have stopped. Or sold it. There were plenty of people who wanted to buy the team."
Steiner added that the team naturally has a "different atmosphere" this season, given the competitiveness that the VF22 has shown in the opening five rounds of the year.
"Obviously, the better you are the more enjoyable it is, and now we're in the front end of the midfield so it's like, okay, what can we get out of this weekend?" He said.
"And then also, when you go away from the weekend you know, if it didn't work out, next weekend we can make it up again. So it is pretty different to last year."