Grosjean lost Haas sponsor after Bahrain crash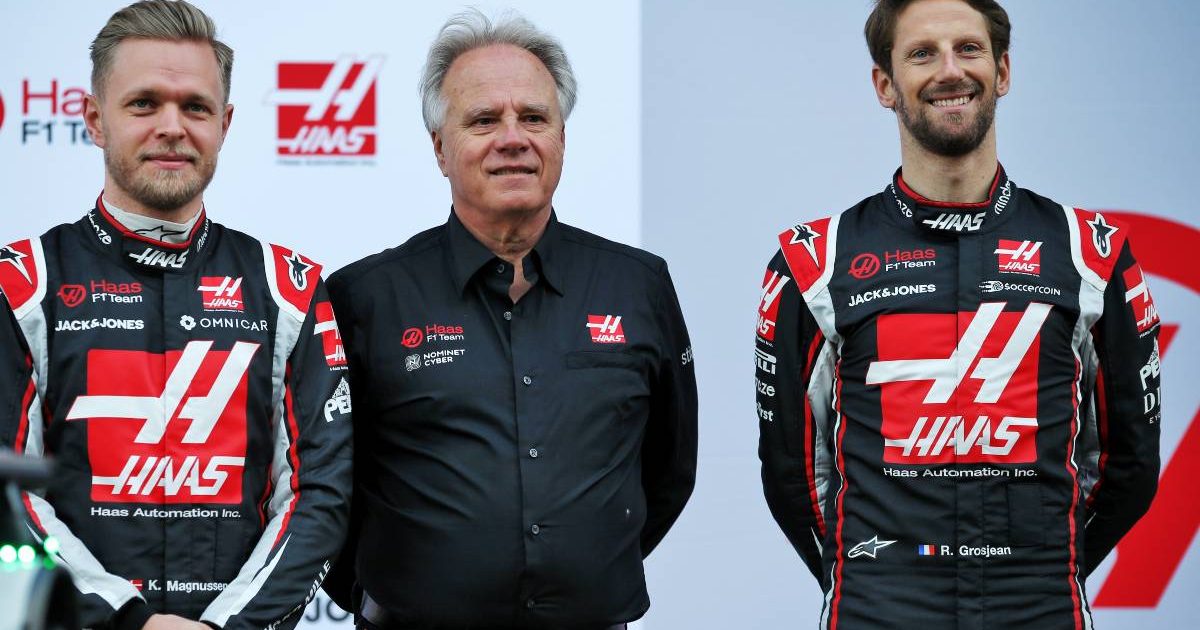 Gene Haas has revealed he pulled out of sponsoring Romain Grosjean in IndyCar because of the Frenchman's horrific Bahrain Grand Prix crash.
The reason, according to the American, is that he did not want Grosjean "to go out and kill himself", leaving his wife and three children behind.
Grosjean raced for Haas in F1 for five seasons, although he was unable to finish the fifth due to the fiery accident he had at Sakhir in November from which he miraculously escaped with burned hands and a sprained ankle.
Now the 34-year-old is preparing for life post-F1 in the IndyCar series, competing for the Dale Coyne Racing team on the street tracks and circuits but not ovals. He had his first test this week at Barber Motorsports Park in Alabama, venue for the curtain-raiser on April 18.
Bloody cool & good first day in the car. Felt great with no apprehension. Still a lot to learn before race 1 but that's what you do when you are a rookie 💪💯
Next stop Laguna Seca on the 1st of March.#r8g #us2021 @DaleCoyneRacing @IndyCar pic.twitter.com/yBVPU3SB4U

— Romain Grosjean (@RGrosjean) February 24, 2021
Haas, whose team had announced a month before Grosjean's crash that his contract would not be extended for this year, had been in talks over sponsoring the driver's IndyCar switch but had a change of heart following the crash.
"He had asked if we would be willing to sponsor him in IndyCar and I think at the beginning I was pretty open to it," Haas told Racer.
"But then when he crashed in Bahrain, I was just so happy he didn't kill himself. For someone who had just absolutely destroyed the car, I couldn't be happier that he survived it.
"I don't know…he has a wife and three kids and I just told him I couldn't see giving him money to go out and kill himself. I just felt like he needs to stay home and take care of his family.
"He escaped the big one there. If you really understood what happened there…if that car had been a few degrees one way or the other, he wouldn't have been able to get out through that hoop and he would have died. So extremely lucky.
"And the team was extremely lucky. I just couldn't fathom having to face a widow or his kids. I just couldn't do that. So I said 'nah, stay home, I can't help you there anymore'."
Check out the new 2021 collection on the official Formula 1 store!
Haas explained he did not want to be a part of Grosjean pushing his luck after his incredible escape.
"You know, Grosjean's a heck of a driver," added the 68-year-old from Ohio. "He has some really good days when I think he's probably as good as any driver out there. He loves driving and that's his choice.
"I just don't want to be part of the bad choice. I feel as lucky as he is to escape being killed. That was the luckiest day in the whole Haas F1 saga, that Grosjean managed to survive that and relatively unscathed.
"It wasn't so terrifying in the fact he jumped out, but the hoop was stuck between the guardrails. If that hoop was a little bit smaller then his helmet wouldn't have fitted through it and he would have died. He came very close.
"So I'm very happy. That was probably the happiest day in racing, to see him jump out of that car."
Follow us on Twitter @Planet_F1 and like our Facebook page