Russell looks forward to 2022 when ability counts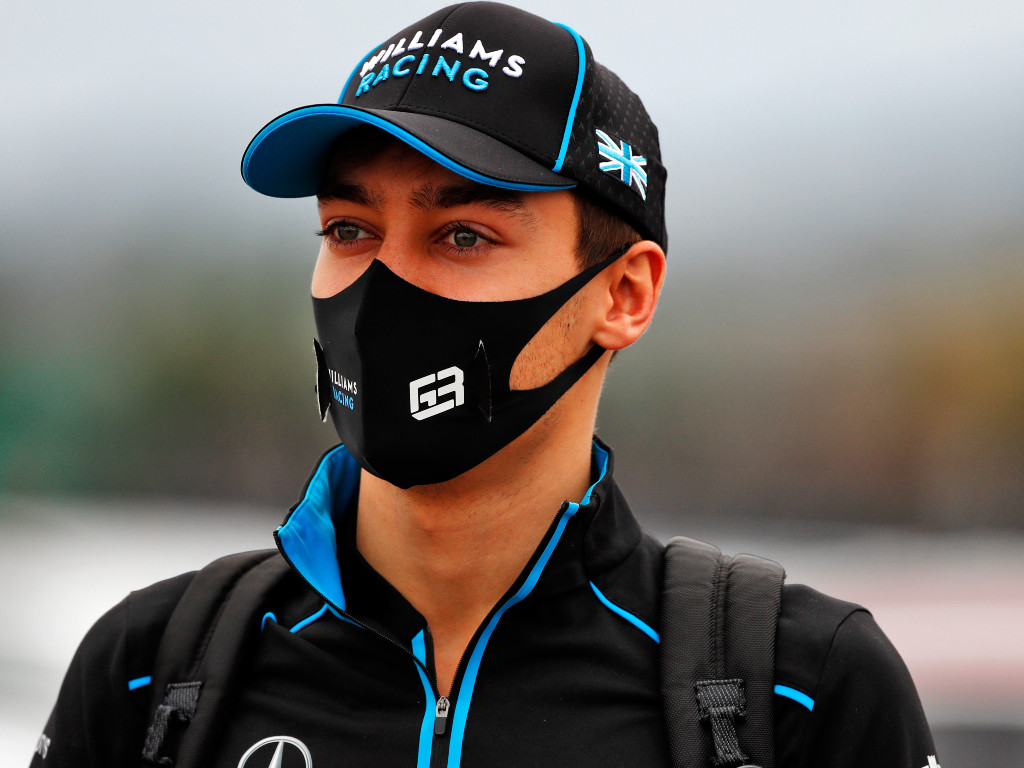 George Russell hopes that come 2022 it will be the ability of the drivers which becomes most important in Formula 1.
The Briton, who debuted in Formula 1 with Williams in 2019 after winning the GP3 and F2 titles back-to-back, is yet to score a point at the pinnacle of motorsport.
However, Russell's cause in Formula 1 certainly hasn't been aided by the lack of performance in both the FW42 and FW43.
Sadly he expects more of the same in 2021, but come 2022, Russell, who is regarded as one of the top prospects in the series, hopes that the new regulations will level the playing field somewhat as advertised and put the emphasis on driver ability as opposed to car ability as has been commonplace in Formula 1.
"Unfortunately I think 2021 will be more of the same," he said as quoted by RaceFans.net ahead of the Bahrain Grand Prix.
"I hope, and I think everybody hopes, come 2022 with the new financial regulations, the new technical regulations, it'll bring the whole field closer together. Hopefully it puts the driver literally in the driving seat to be able to make or break the weekend and I think everybody's looking forward to that."
While Williams have been able to close the gap to the midfield in 2020 they are still, in normal circumstances, comfortably adrift of the fight for points.
And that understandably causes some frustration for Russell who would like to be proving himself in battles against other top prospects like Max Verstappen and Charles Leclerc.
"Obviously as a driver you want to prove what you can do an on even and fair ground," he said.
"In any sport – if you are racing in the Tour de France and one guy has got a superior bike or a bike that has got an electric motor or something like that, you might be the best cyclist in the world but you won't be able to compete with them.
"There's definitely an element of frustration but ultimately I think that is part of what Formula 1 is. There's always been fast cars, there's always been slower cars."
🏜️🌴#BahrainGP 🇧🇭 | #WeAreWilliams 💙 pic.twitter.com/0pOXtOFrOK

— Williams Racing (@WilliamsRacing) November 26, 2020
Get your hands on the official Williams 2020 collection via the Formula 1 store 
But, before 2022, Russell does hope that investment from new owners Dorilton Capital will start to produce some benefits next year.
Ideally Russell hopes to clear Haas and Alfa Romeo and start challenging those at the business end of the midfield.
"We've not lost sight of 2020 yet and we haven't lost sight of 2021 either," he confirmed.
"We're continuing to bring test items to the car to try to improve it this year and into next year.
"I think now with the new owners it's really exciting with more finance behind us to be able to focus into the future for 2022 and beyond but also keep a good eye on 2021 to continue to progress the car. That's exciting for us and hopefully we can make make a step to cement our place ahead of Haas and Alfa Romeo and try and catch onto the back of the midfield."
Follow us on Twitter @Planet_F1, like our Facebook page and join us on Instagram!