Wolff ranks Russell above Verstappen in talent stakes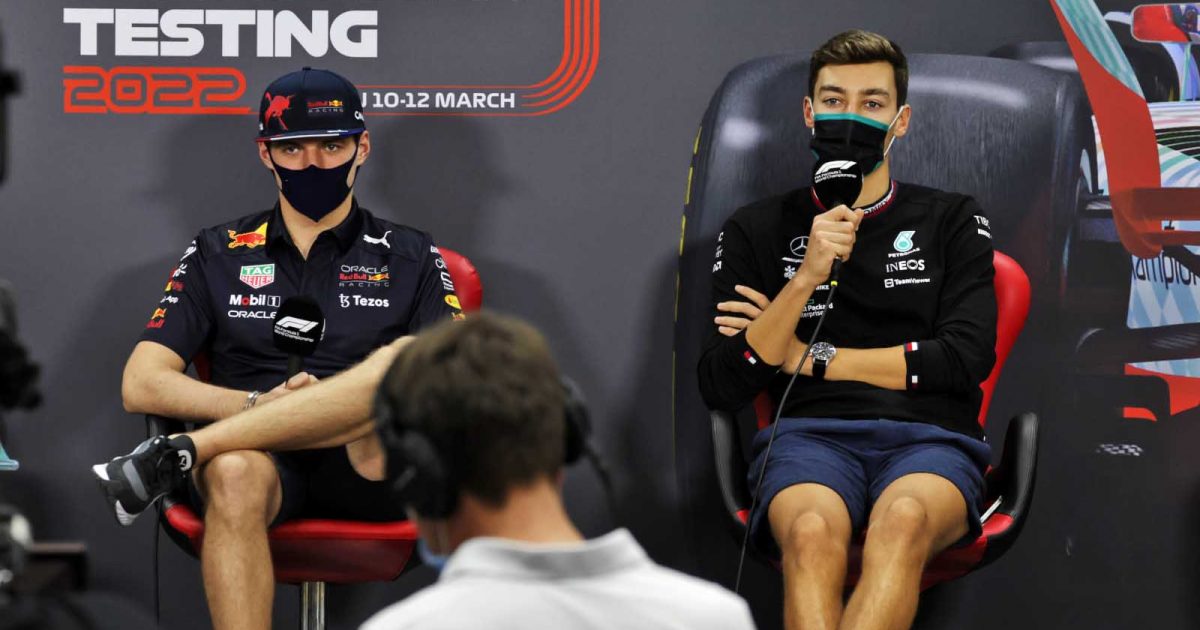 Toto Wolff believes he currently has the two most talented drivers on the grid in his cars, ranking George Russell above Max Verstappen in his estimations.
Russell is widely expected to challenge Lewis Hamilton on a regular basis in the same machinery this season, but the younger Briton insists he's not setting out to steal the seven-time World Champion's "crown" within the team at the moment.
But with that opinion that he has the two best drivers running in his cars this season, Wolff put both above the reigning World Champion in terms of driving ability.
When asked by Sport Bild for his top three drivers in Formula 1 today, he responded: "Hamilton, George Russell and Max Verstappen. In that order."
The question was then expanded to the top three drivers in Formula 1 history, and the seven-time World Champion Mercedes driver also made the cut in Wolff's personal rankings there.
#F1 has arrived in Jeddah!

(George does look like he's still waiting for an airport taxi, however 🚕)#SaudiArabianGP pic.twitter.com/LAnXTUgUtz

— PlanetF1 (@Planet_F1) March 24, 2022
"Michael Schumacher, Lewis Hamilton and Ayrton Senna. Each in his own time," answered Wolff.
Mercedes currently lag behind Verstappen and Red Bull in the competitive pecking order after the Bahrain Grand Prix, with the team having admitted there is still plenty of work to be done for them to catch up to last season's title rivals and Ferrari at the front of the pack.
Chief technical officer James Allison said the team are now aware of the areas in which their problems lie, and is optimistic that it will take two to three races to be fighting at the sharp end again.
But Wolff is not expecting a short-term fix in Jeddah at the weekend, and hopes to do as the team did in Bahrain and minimise their losses compared to the teams in front.
"We need to understand where we are lacking in performance," said the team boss. "The quicker we realise that, the quicker we will be. That is physics – not mysticism.
"One issue that will definitely concern us is speed on the long straights. But I don't expect any enlightening findings on that at the second race in Saudi Arabia.
"We are currently doing damage limitation, 3rd and 4th place in Bahrain exceeded our expectations before the race.
"In the race, our current deficits were clearly visible. But until we can get the full potential out of the car, we have to take every opportunity to score points."
PlanetF1 Verdict
Wolff ranks George talent above Max
Toto Wolff ranks George Russell ahead of Max Verstappen.