Russell 'absolutely ready' to take on Lewis and Max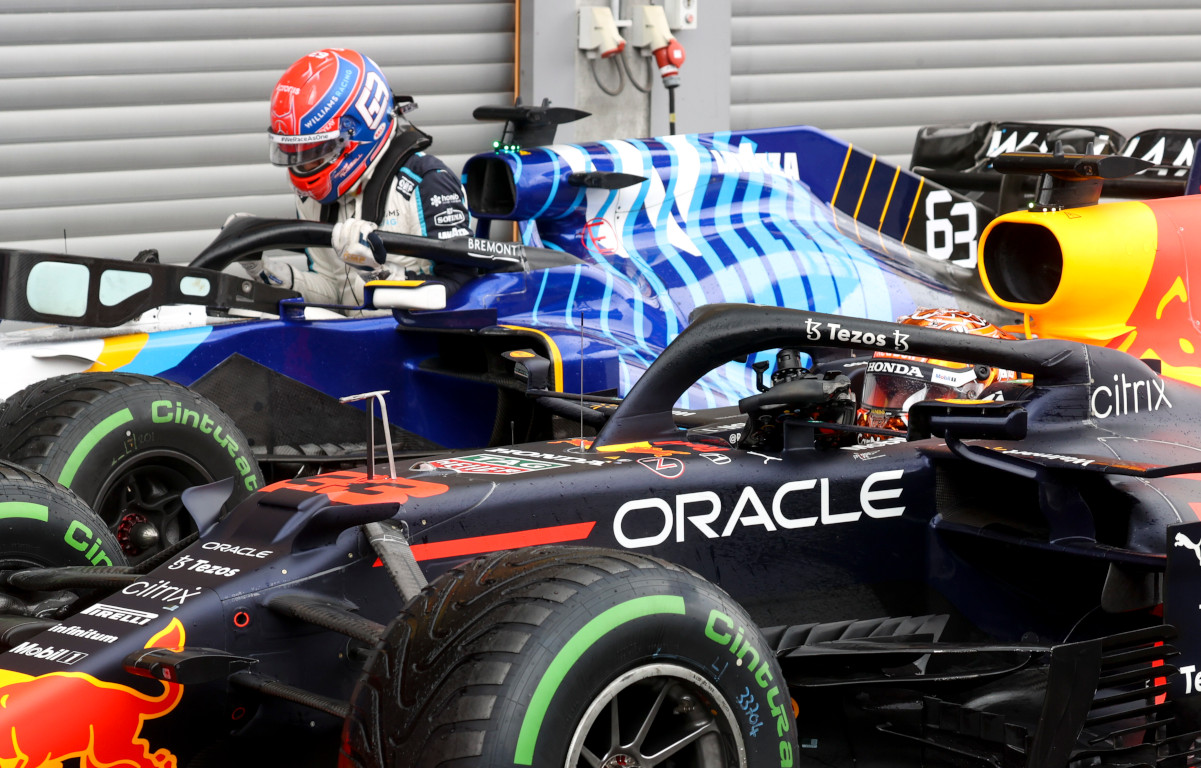 Ahead of what is expected to be his 2022 promotion to Mercedes, George Russell says he is "absolutely ready" to fight for a World title.
Nearing the end of his three-year contract with Williams, Russell is reportedly being lined up for a move to Mercedes.
With Kimi Raikkonen announcing on Wednesday that this year's championship would be his last in F1, Valtteri Bottas is expected to take his Alfa Romeo seat, freeing up a spot at Mercedes for Russell.
That begs the question is he up for it.
Bottas, who joined Mercedes in 2017, believed he was only to be crushed by Lewis Hamilton in their intra-team battle.
Russell reckons he is up for the challenge.
In an interview with F1-Insider, he was asked if he was ready to take on Hamilton and his 2021 title rival Max Verstappen, Russell replied: "I feel absolutely ready.
"I'm still improving all the time, but I feel well prepared for the World Championship fight.
"Those three years at Williams taught me so much. How to deal with disappointment, but also with a racing car that is difficult to drive.
"I'm ready – and want to race for victories and World titles!"
Asked the Mercedes question and how he'd tackle the situation, he replied: "That is of course all hypothetical but I always say I would love to race against Lewis on a team. He's the best driver of all time – just because of the statistics.
"For me it would be a great opportunity to prove myself against the best and learn from the best. We are at different points in our careers and we have a lot of respect for each other."
A crazy and memorable weekend 💙

Now, attention turns to the #DutchGP! 🇳🇱 pic.twitter.com/iG7k84yE0o

— Williams Racing (@WilliamsRacing) August 30, 2021
Show your support for Williams with their latest official merchandise collection
The Brit, despite spending most Sundays racing near the back of the field, has been one of the stars of this year's championship.
His qualifying efforts, putting his Williams up into Q2 and even Q3, have earned him the moniker Mr Saturday, which paid dividends in Spa as his shock front row grid position in the wet yielded a first-ever F1 podium.
"Of course, it's always nice to hear such praise for yourself," he said. "However, your reputation can change very quickly.
"When I hear these things it also means I have to meet the expectations, I have to work even harder. Of course I believe in myself and it's nice when other people do the same. But I have to prove it over and over again.
"In Formula 1 you must never take your foot off the accelerator, otherwise someone else will come and overtake you. I like that extra pressure though. I like delivering under pressure."