'Russell should tell Wolff to pull his head in'
George Russell should have told Toto Wolff to "pull your head in" after the Mercedes boss threatened him with a demotion to the Renault Clio Cup.
That's the opinion of 1980 World Champion Alan Jones.
Russell angered Wolff when he crashed into Valtteri Bottas at the Emilia Romagna Grand Prix, taking both cars out of the race.
Wolff was quick to pounce on his junior driver's error, saying if he "does a good job he can be in a Mercedes, if not we're doing the Renault Clio Cup and today we're more close to the Renault Clio Cup."
The Mercedes motorsport boss seemed particularly irked that Russell had taken the risk when the "other car is a Mercedes."
Jones feels Wolff was out of order, after all, Russell is fighting for points for Williams, not to keep Mercedes happy.
"The thing that p*ssed me off a little bit was Toto saying this, that and the other and that if he isn't careful he'll end up racing a Renault sedan or something," he said to Peter Windsor in his post-race podcast.
"Look, I know he's a reserve driver for Mercedes and that Mercedes supply engines to Williams, but if I was George Russell I would just say 'Pull your head in! I drive for Williams, not for you'.
"That, to me, goes a little bit in the direction that F1 is going.
"There's too much outside influences from every directions.
"Toto Wolff runs the Mercedes team, and he's within his rights to criticise George Russell and to express his disappointment and so forth, but to come out and say something like you'll end up driving in the whatever, I just think all that is a bit silly.
"It's all coming down to who has got the best psychiatrist."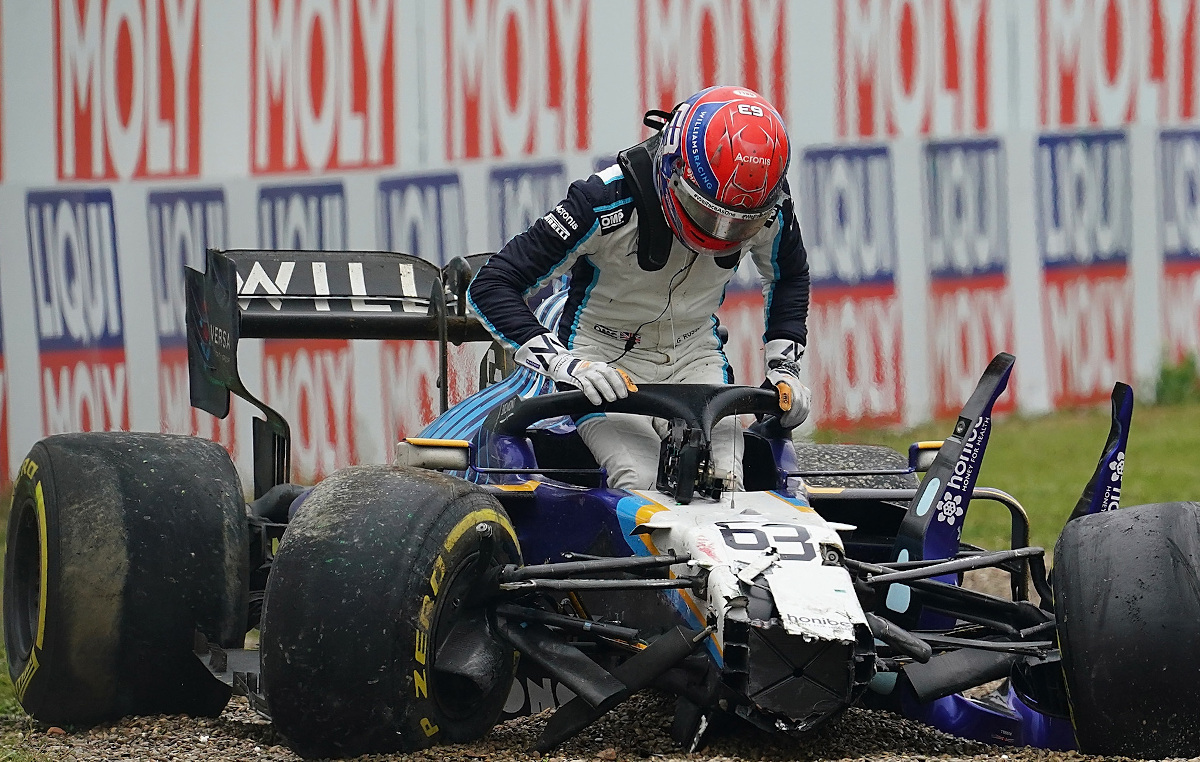 Show your support for Williams with their latest official merchandise collection
Jones does, however, concede that Russell was the driver in the wrong on Sunday saying it was a crash that could have been avoided.
"The onus is always going to be on the person behin," he said.
"The bloke in front makes his own arrangements and it's up to the bloke behind to get around him in a safe way.
"I think George was maybe a bit optimistic going round the outside anyway so probably it could have been avoided."
Russell has since apologised to Bottas, Williams and Mercedes for the crash.
Follow us on Twitter @Planet_F1 and like our Facebook page.