George Russell wanted more from qualifying: 'I was disappointed we didn't get pole!'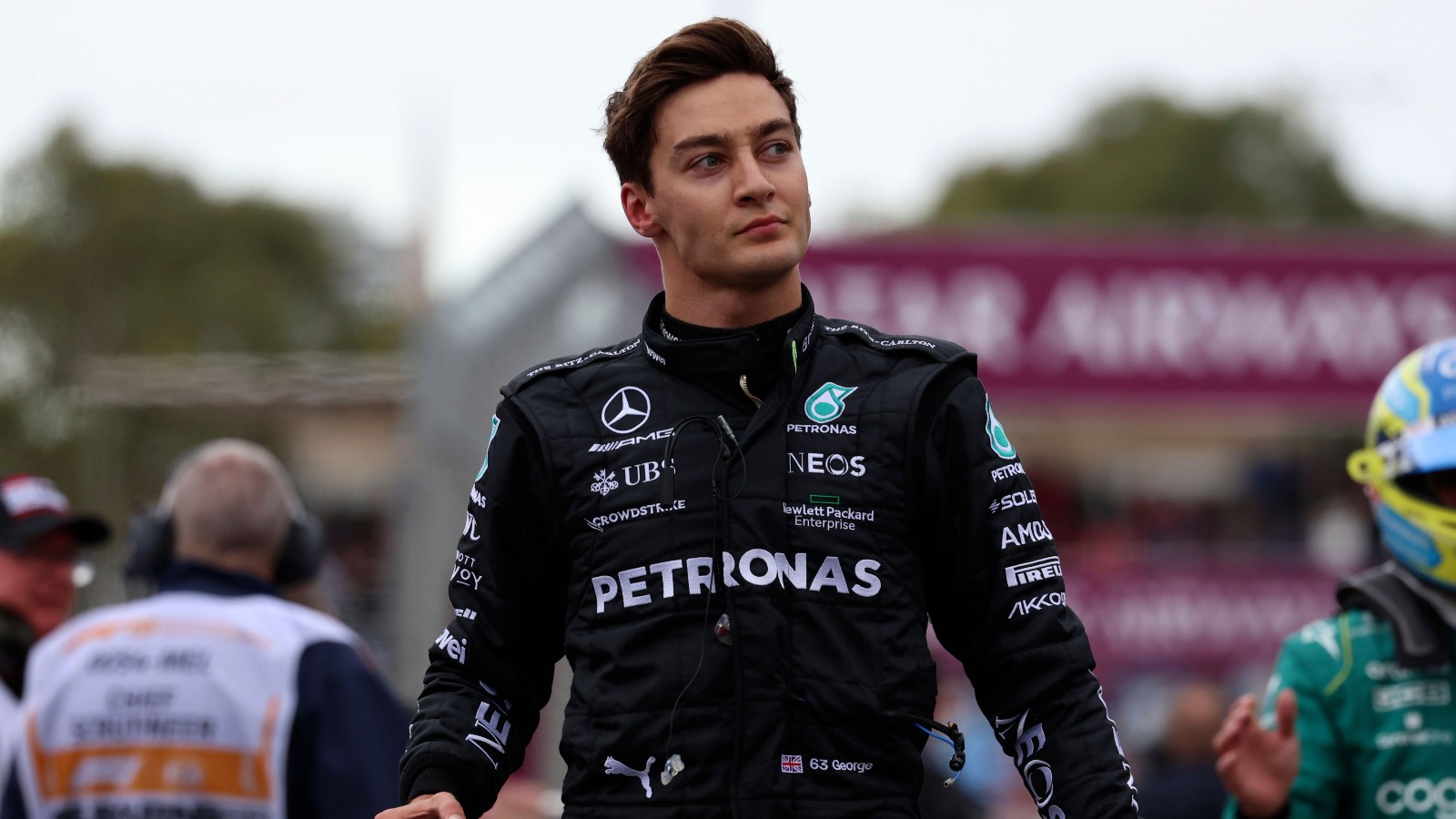 George Russell was not satisfied with his front row position, stating he believed his lap was good enough to secure him pole.
It was quite the turnaround of fortune for both Mercedes drivers with Russell securing P2 while his team-mate Lewis Hamilton will start one place further back in Melbourne.
This result comes after CEO and team principal Toto Wolff warned not to expect "miracles" before the Imola upgrade package, but there was every suggestion the W14 had found some previously hidden pace in Albert Park.
As with every other team, it was oftentimes a case of quantity not quality with the soft tyre proving particularly hard to warm up and with an ever-present, but ultimately hollow, threat of rain in the air.
With Sergio Perez out in Q1, the battle for the front row slots opened up but few would have predicted it would have been Russell to take it, moving into P2 with one of the final laps of the session.
It represents Russell's best starting position since the 2022 Mexican Grand Prix but even still, the 25-year-old was not happy, suggesting he thought he was on for pole.
"We weren't expecting that, that's for sure." he said immediately after qualifying. "A lot of hard work going on back at the factory and here in Melbourne and wow, what a session for us.
PlanetF1.com recommends
'Red Bull worried the handbrake is coming and Aston Martin could find another second'
McLaren fined £650,000 over the death of a senior engineer in 2016
Christian Horner responds to Sergio Perez's one-car team comments
"The car felt alive. The lap at the end was right on the limit and I've got to be honest, I was a little bit disappointed that we didn't get pole position.
"It's one of those things [that shows] how your expectations change so quickly in this sport. We probably would have been happy with the top four, top five yesterday but the car felt awesome and it goes to show we've definitely got potential still to come."
For how long he can hold onto that P2 spot with his team-mate behind and the Aston Martin of Fernado Alonso in P4 remains to be seen, but Russell had his eyes focused on what was in front.
"We've got to be doing something right," he suggested. "We've got to understand obviously, when you have good days and bad days, but we'll take it. [I'm] excited for tomorrow.
"It's going to be tough to get to Max [Verstappen] but definitely very, very happy to be lined up on the front row."