Russell wants to avoid Hamilton/Rosberg dynamic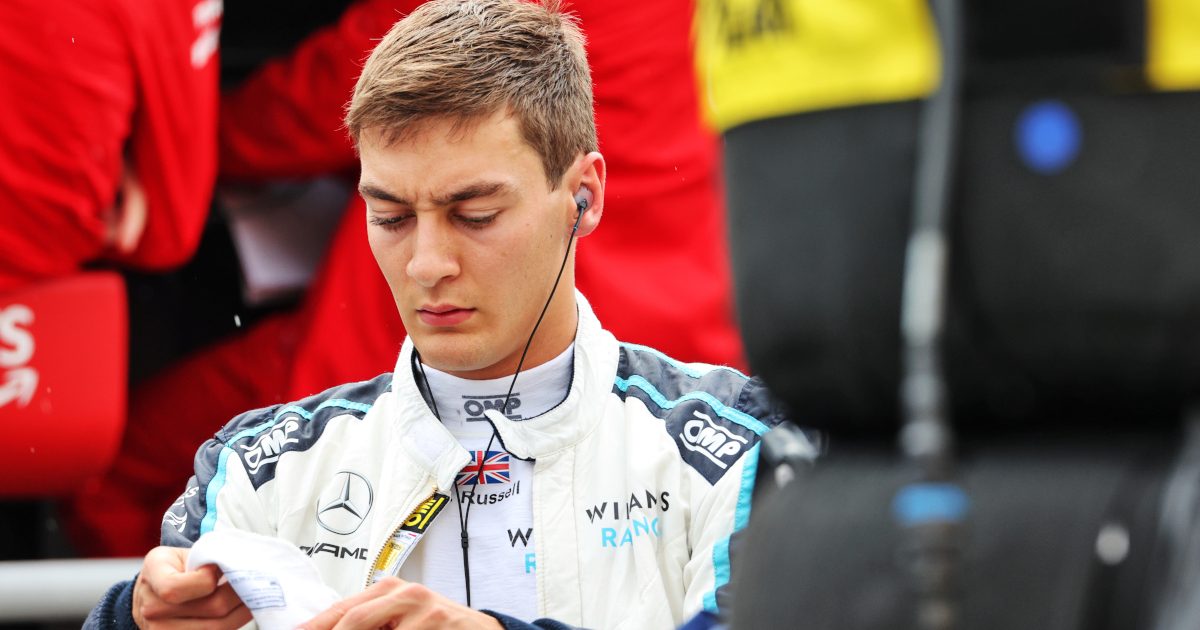 George Russell is determined to avoid a "poor dynamic" with Lewis Hamilton, saying Mercedes do not want another Nico Rosberg situation.
Hamilton and Rosberg were team-mates at Mercedes from 2013 until the German's shock retirement days after his 2016 championship success.
While Mercedes won three Drivers' Championship titles and three Constructors' during their time together, it was anything but harmonious.
As the relationship between the two disintegrated, their on-track tussles heated up.
Hamilton accused Rosberg of deliberately hitting him at the 2014 Belgian Grand Prix, there was the infamous cap-throwing following their 2015 United States clash and in 2016 they crashed at the Spanish Grand Prix. And that's just three of their incidents.
It has been a very different story, and atmosphere, since Rosberg left and Valtteri Bottas replaced him as Hamilton's team-mate.
The Finn has done everything and more to make life easy for Hamilton, even moving over to allow his team-mate to take a win that should have been his, such as at the 2018 Russian Grand Prix.
But while Russell is adamant he will not be playing second fiddle to his seven-time World Champion team-mate, he is determined to avoid a Rosberg/Hamilton dynamic.
"I think Mercedes have had clear experience of a poor dynamic within the team and they have made it absolutely clear they don't want a repeat, and on a personal level as well I don't want that either," said the 2022 Mercedes driver.
"I think it's important as team-mates to work together to push the team and next year it's a new car, new regulations.
"There are no guarantees of who will have the fastest car, so I guess it's our job as drivers to push that forward."
F1 TV are offering PlanetF1 readers 10% off both monthly and annual subscriptions! ! In order to claim this fantastic discount, click the following link and use the promo code PLANETF10 at checkout!*
*The offer ends at midnight on September 12 and excludes Netherlands
"I'd say as well, Lewis and I are at very different stages of our career which I think also helps," he added.
"I have a huge amount of respect for him. I think just being so much younger and looking up to him as a young karting driver changes that dynamic a lot too.
"So I don't see there being any issues at all."
Russell has already stated Mercedes have told him he will have the same opportunities as his team-mate to race for wins and the World title.
"I'm definitely going on level terms and that was made very clear to me," he said.
"Mercedes are always respectful in that regard, to give both drivers the best opportunity."
Planet F1 verdict
Rosberg repeat with Hamilton/Russell dynamic?
What will the dynamic be at Mercedes next year now that they have signed George Russell?