George Russell's driving approach gets Mercedes backing despite Singapore crash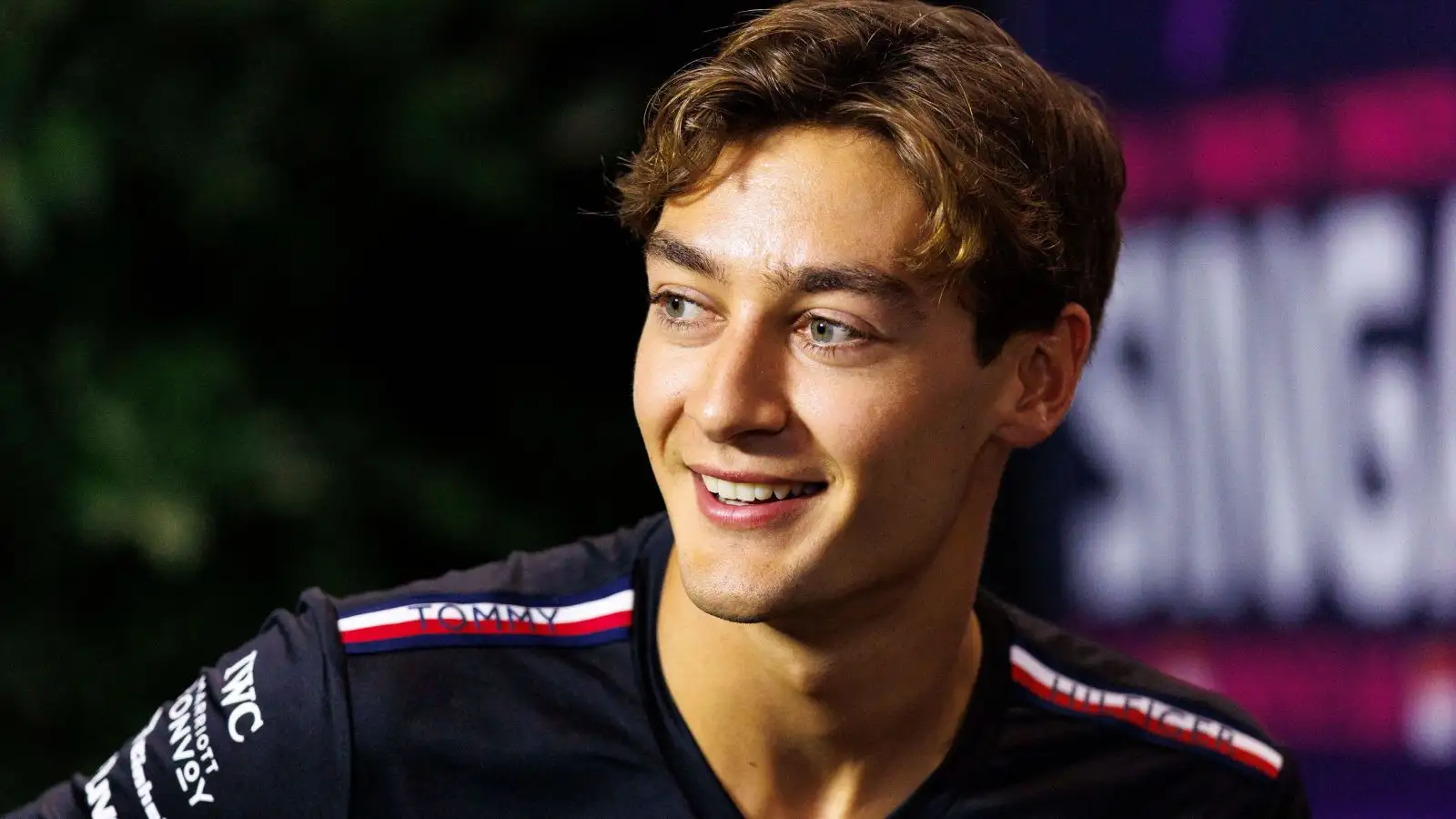 George Russell has been predicted to "bounce back strongly" by Mercedes team boss Toto Wolff after his last-lap crash in Singapore on Sunday.
Russell was visibly emotional when speaking to the media after the race on Sunday, crashing out while chasing down Lando Norris for second place on much fresher tyres at Marina Bay.
His tag of the wall before Turn 10 led to a shout of frustration behind the wheel and Wolff admitted Russell was "devastated" after returning to the team, with a podium lost with only half a lap remaining.
George Russell 'performed faultlessly' all weekend in Singapore prior to last-lap incident
While Wolff acknowledged that losing out on points to Ferrari in the Constructors' standings was not ideal for the team, he believes Mercedes will be in a strong position to take the fight to them again at Suzuka this weekend.
And as for Russell, he opted to comfort him after the race rather than criticise, and he has doubled down – stating the Briton's commitment he showed in the final stint is exactly what the team are after in him.
"It was a thrilling Sunday night in Singapore," Wolff said. "Although the result wasn't quite what we were hoping for, there are plenty of positives we can take away.
"We were bold and aggressive with our strategy calls. The pace of the car all weekend was strong. We executed well as a team and gave it a real shot for victory as the racers we are.
"It was a great drive to the podium from Lewis. He showed impressive pace throughout the race, especially the final stint. P3 was a deserved reward for his efforts.
PlanetF1.com recommends
Revealed: The staggering cost of a modern day Formula 1 car
Explained: What are F1's current power unit engine rules?
"For George, he'd performed faultlessly all weekend. He was giving it absolutely everything in the search for victory. That's absolutely what we want to see. It was a small mistake on the final lap and that will make it even more painful for him. I know he will bounce back strongly.
"We have another race in just a few days' time. Japan is always a unique event with very passionate fans. The track is incredibly challenging, and the drivers love racing on it.
"The margins were so close in Singapore, so we'll be aiming for another competitive showing in Suzuka.
"We lost some ground in the Constructors' Championship to Ferrari at the last race. We are looking forwards not back, though.
"Our focus is on maximising the package we have and scoring as many points as possible. If we do so, I'm confident we can extend our advantage."
Read next: Toto Wolff's U-Turn between Monza and Singapore noted by pundits