Russell expecting upgrades en masse in Bahrain
George Russell says he is expecting every team to bring improvements with them to pre-season testing in Bahrain, after three days in Barcelona.
Russell and Mercedes team-mate Lewis Hamilton topped the timesheets on the final day of running at the Circuit de Barcelona-Catalunya, but Hamilton admitted he has "no idea" what the actual current pecking order is among the teams.
Russell, meanwhile, believes his new team are currently behind Ferrari and McLaren in their stage of development, but he knows upgrades will be coming for the official pre-season test in Bahrain.
The teams have now had time to check out designs up and down the paddock and replicate what they feel may be beneficial on their own cars, and the Mercedes driver is expecting upgrades galore in the next fortnight.
"I think we'll see it with all the teams," Russell said, quoted by Motorsport.com. "We've got this massive regulation change. We've all arrived in Barcelona with our best estimate of where we need to place the car.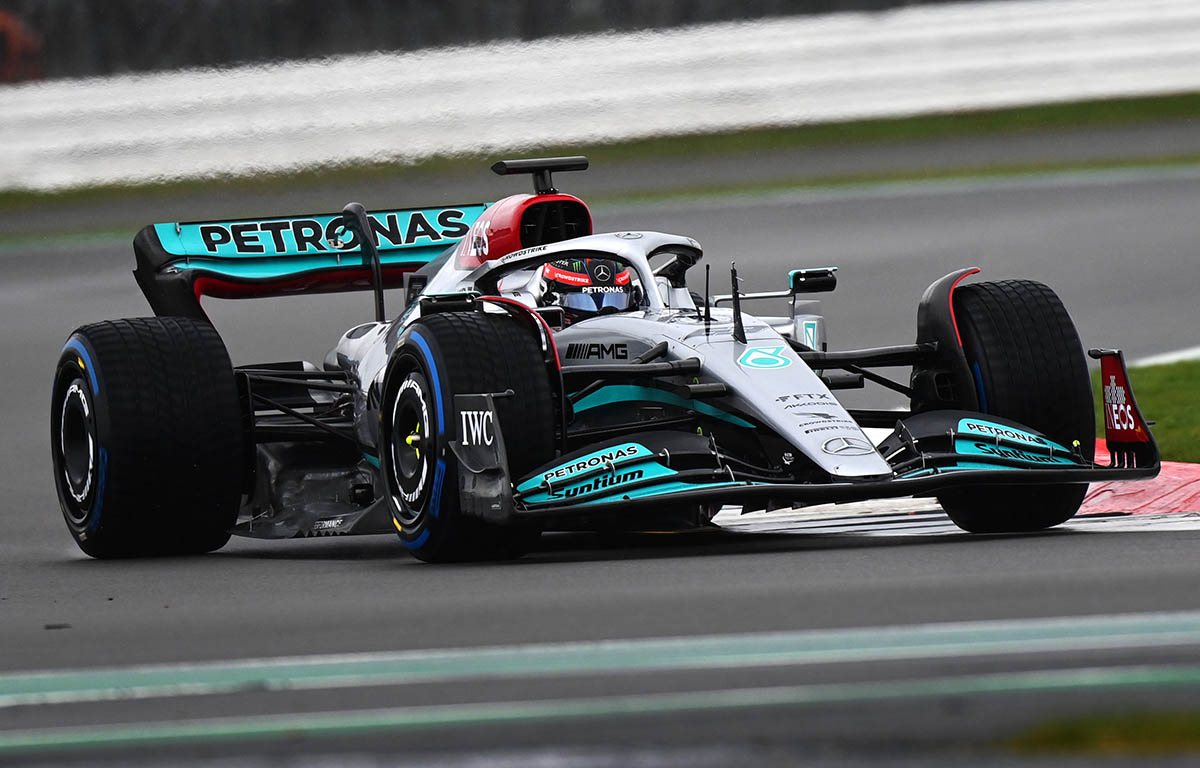 "But obviously, there's a lot of things on track that were quite different to what some people may have expected. So, we need to go away and try and optimise from the limitations we've had.
"I think we'll see some changes come Bahrain, and throughout the season. I'm sure the development slope is going to be pretty rapid for everyone. Whoever can get on top of that the quickest and most efficiently will be the ones on top come the end of the season."
Russell and Hamilton set the two fastest times of the week around Barcelona after three days of shakedown running, completing almost 400 laps between them as the W13 hit the track for the first time in anger.
The brand new cars have thrown up several curveballs in how they have been running, with drivers giving their initial reaction that following other cars appears to have improved – as was Formula 1's intention with the new specifications – but the return of 'porpoising' with the ground effect aerodynamics has seen the cars bouncing along at high speed, which could cause floor damage.
Mercedes appeared to deal with the changes relatively well, but the young Briton said there is not a lot that should be taken from the team topping the leaderboard on Friday.
"It's been incredibly intriguing and for all of us there's been a lot of unexpected issues, which have been quite visible," Russell said.
"Some teams have it quite well under control, and some clearly do not. Lap time wise, I don't think it's representative at all.
"We were obviously on the softest compound of tyres, and the C5 is a very strong tyre around this track. So even though we were on the top of the timesheets, I wouldn't read too much into it."
Russell says his W13 is a 'great' fit
George Russell has revealed that he fits nicely in his new W13.