George Russell to beat Lewis Hamilton again? Mika Hakkinen sees the potential…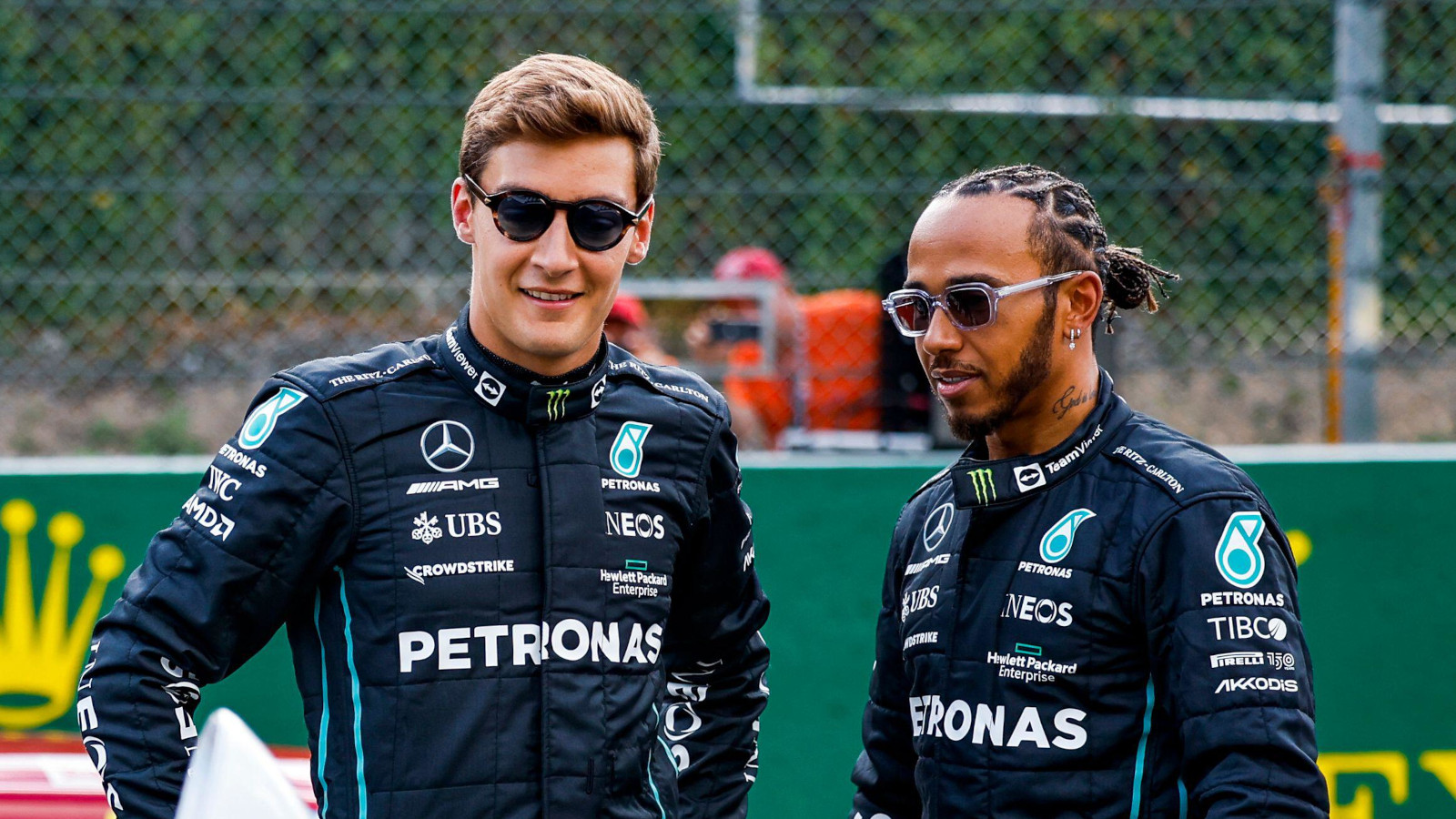 George Russell has been backed by a double Formula 1 World Champion to upstage Lewis Hamilton again in 2023, after a phenomenal start to his Mercedes career.
The King's Lynn talent wasted no time adapting to the enigmatic W13, instantly piling the pressure on his demoralised team-mate despite the German machine's brain-rattling porpoising.
Russell's streak of eight top-five finishes, finishing ahead of Hamilton at seven rounds and out-qualifying him on five occasions, was quick-fire vindication for Toto Wolff after ditching Valtteri Bottas in favour of the former Williams man.
That's without mentioning Sao Paulo. Russell earned his first F1 victory by winning Saturday's sprint before resisting a late-charging Hamilton at the Brazilian Grand Prix; ensuring his new team avoided their first winless season since 2011.
"What he did in Brazil, it was brilliant," 1998 and 1999 World Champion Mika Hakkinen told Top Gear.
"The team improved the car massively, so they could win races. Is he able to continue that trend?
"If he can keep with that experience what he has in Mercedes, and experience what he has in Formula 1 in general, he can keep Lewis behind. It's really impressive.
"Because Lewis is incredible. Incredible personality, incredible driver. So if George can go for it, then I think England can look like 'Wow, what a driver we have.'"
PlanetF1.com recommends
Ranked: The best and worst F1 tracks on the F1 2023 calendar
Five key questions facing Frédéric Vasseur as new Ferrari team boss
F1 points system explained: How can drivers score points in F1 2023?
The achievement of finishing 35 points ahead of a 38-year-old sporting icon – who celebrated his birthday last week – in equal machinery, can't be understated. There was still plenty for Russell to learn from 2022, though.
The Brit was criticised for a spate of collisions in late-season, spinning Carlos Sainz in Texas, turning into Mick Schumacher at Singapore and his involvement in Zhou Guanyu's terrifying Silverstone crash.
A year older and wiser, Russell will be applying his notoriously relentless attention to detail in hopes of more success in 2023. Hakkinen knows there are always plenty of aspects to improve in F1, but the Finnish legend is excited by Russell's potential.
"The list is unbelievably long when you start fine-tuning every aspect of being a racing driver," Hakkinen says. "But he has already a massively long career behind him.
"Talking about karting, all those other categories, and his knowledge of data, his capabilities handling the car in extreme situations… I am confident he has all the potential to be a great driver, potentially becoming a World Champion."
Russell has been in Sweden this week, enjoying some drifting action on snow and ice with Mercedes. The 24-year-old posted a series of shots Instagram as he enjoys the off-season.