Russell: Beating Hamilton won't mean successful season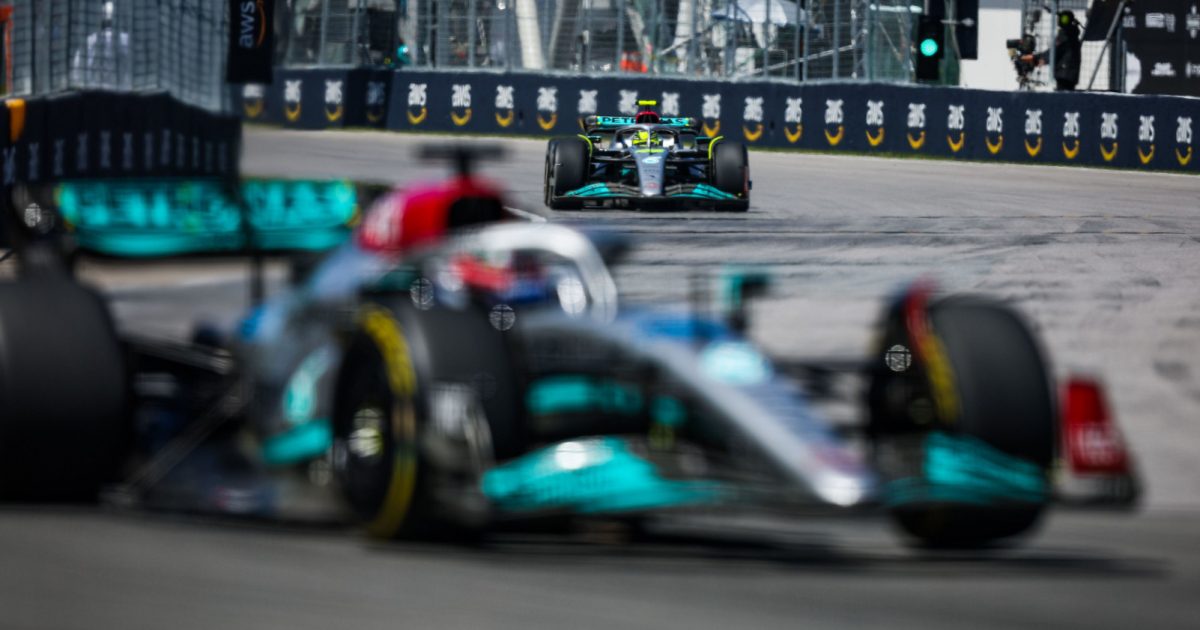 George Russell has denied that his season will be "made" if he beats Lewis Hamilton, saying he would only see it as a successful campaign if he won a grand prix.
Despite having arguably one of the strongest line-ups on the 2022 grid, this season has not gone to plan for Mercedes as the team has struggled to unlock the potential of their bouncing W13.
Russell seemed to be able to cope better with the car as he raced to nine successive top-five finishes before his run ended at Silverstone, the Briton involved in the opening lap crash.
Hamilton went onto finish third, the seven-time World Champion closing the gap to Russell in the Drivers' standings to 18 points.
Former F1 driver Jacques Villeneuve reckons beating Hamilton is Russell's sole target for this season.
"He knew from the start it wasn't a championship-winning car, if he beats Lewis, his career is made," he recently said. "That's all that he cares about."
Russell says that's not true.
Russell has got Hamilton's back 🤝 pic.twitter.com/TeTXgdjqgd

— ESPN F1 (@ESPNF1) June 28, 2022
"Obviously, I want to beat my team-mate and I'm not going to take offence if he says the same," he told the Guardian newspaper.
"But I would not see my season as a success purely because I've finished ahead of him more times than he had finished ahead of me.
"I would see it as a success if I was standing at the top step of the podium."
But while the Mercedes team-mates seem to get along very well, Russell acknowledges they are rivals, not friends.
"I guess if you took an average look across F1 team-mates, that is probably the case," he said.
"There are a lot of people who get along in this paddock but overall, we are all fierce rivals. We are all here to be competitive and to try and win. You are in a battle."
Podiums, never mind race wins, have been difficult for Mercedes to come by this season, the W13 off the pace with its extreme bouncing.
It is a very different picture to what Russell expected when he stepped up to Mercedes, the Briton have previously conceded that he thought he would have won a grand prix by now.
While he waits, he says both he and the team are learning through adversity.
"Winning is easy to a degree because everybody is happy and the team spirit is great," he says. "Suddenly when you are dealing with all of these issues you have to dig deep and as individuals you learn a lot about yourself and about a group of people as well."
With Mercedes showing signs of moving in the right direction with podiums in Canada and again in Britain, the race is on to see which of the two can clinch the team's first win of 2022.
Mercedes' season starts now
Mercedes showed improved performance at Silverstone. Can they challenge at the front moving forward?