Russell reveals Wolff's cheeky visor message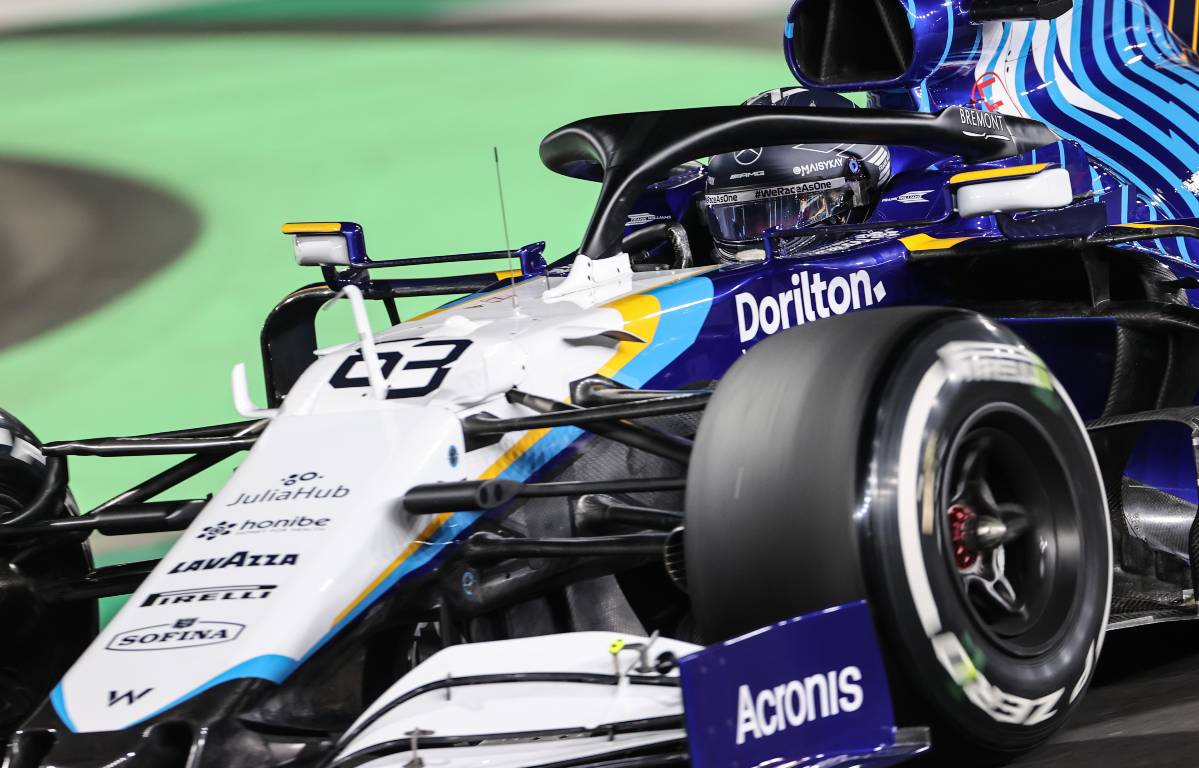 George Russell has shed light – but not too much – on a message left on his helmet visor by his future Mercedes boss Toto Wolff in Saudi Arabia.
The duo have, of course, been closely associated ever since Russell approached the Mercedes team principal as a 15-year-old seeking an opportunity as the British Formula 4 champion.
An alliance was swiftly formed and since then Wolff has masterminded Russell's career, to the point where he is now only a matter of days from officially becoming a Mercedes Formula 1 driver as Lewis Hamilton's team-mate.
Russell will take over from Valtteri Bottas at the post-season test in Abu Dhabi that follows the concluding grand prix.
At the penultimate race of the campaign in Jeddah, Wolff found himself with access to Russell's crash helmet on Friday and, in a light-hearted moment away from the intensity of a fiercely-contested World Championship battle, decided to let the current Williams driver know he was around.
Ready for the finale. 💪 pic.twitter.com/7m7mtzyQsN

— George Russell (@GeorgeRussell63) December 7, 2021
"Toto wrote me a nice little message – we'll keep that between us – on my visor before FP2," Russell told the F1 Nation podcast during a conversation between he and the Mercedes team principal.
Wolff: "Actually, a compliment."
Russell: "Usually the helmet guy writes on the visor how many tear-offs you've got… and then Toto took over this week on helmet duty and wrote me a lovely little message on there.
"It began with F, it had a K in it and ended with R, so you can fill in between…"
Somehow, we suspect it was not 'farmworker', 'filmmaker' or 'firecracker'. Although Mercedes are a German team, so perhaps 'frankfurter' might not be out of the question!
Russell also spoke again about his forthcoming partnership at Mercedes with Hamilton, who by then could be an eight-time World Champion. But they will be starting off together in brand-new cars due to the much revised F1 regulations.
"I think there's a lot of respect between Lewis and I. I think we are in very different stages of our careers," said the 23-year-old.
"Lewis is the guy he is for a reason, he's the greatest of all time and I think we'll need to help each other because next year, the cars will be developing so much race after race.
"It's not who has the quickest car after race one, it's who has the quickest car throughout the whole season.
"Us drivers need to work together with the team to move us forward as one. That will be the key."
Russell says accident was "inevitable"
The Saudi Arabian GP was not a positive one for Williams.