DC: Russell showing Mercedes made right decision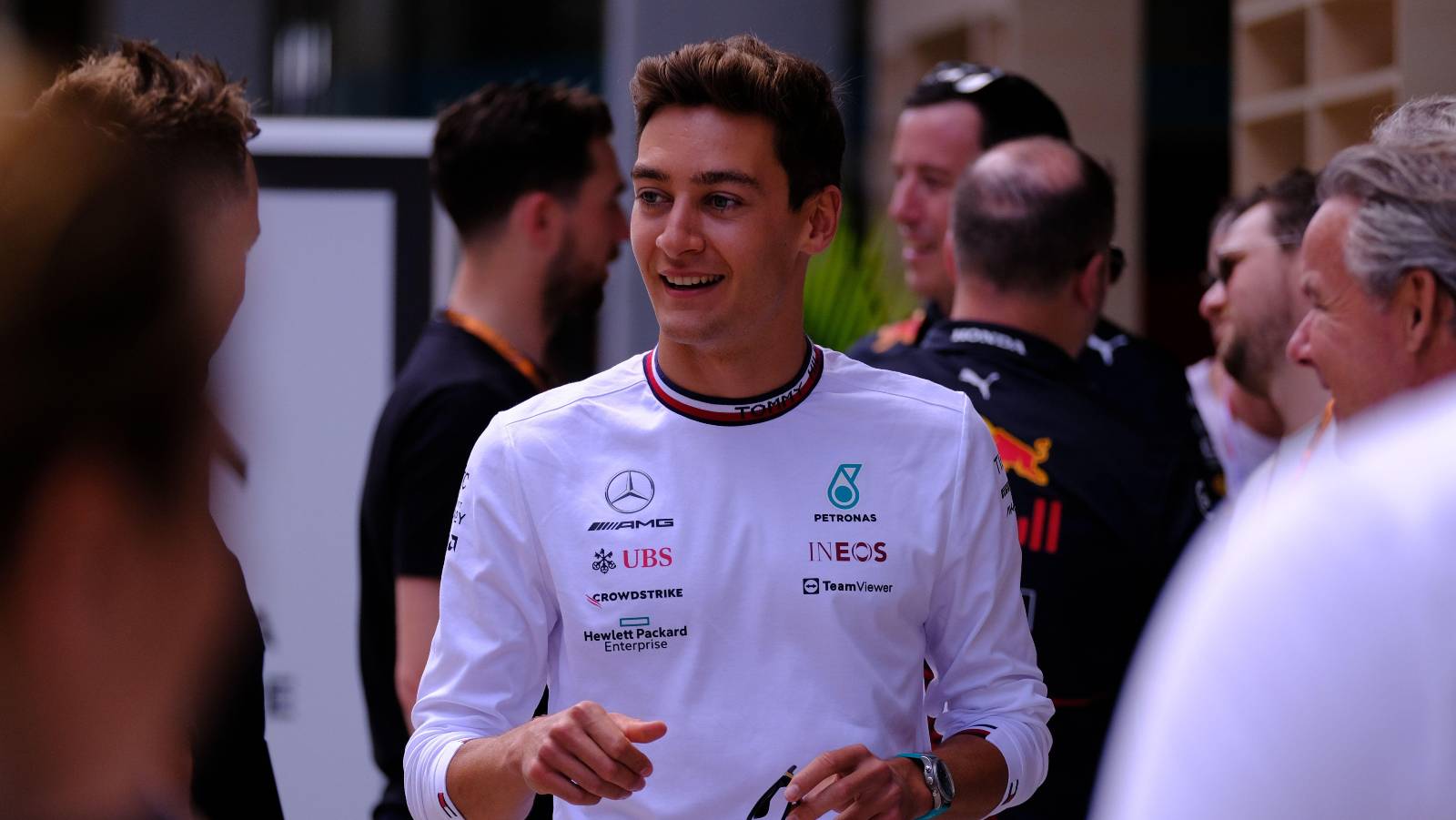 David Coulthard has followed Nico Rosberg in praising Mercedes' decision to promote George Russell to being one of their race drivers this season.
Mercedes and Valtteri Bottas parted ways at the end of 2021 after five years together, the Finn having taken over from Rosberg as Lewis Hamilton's team-mate, and he headed to Alfa Romeo with a 100% record of Constructors' Championship victories during his time there.
In fairness, the driver movements have worked out well for both Bottas and Russell so far. Bottas has been more competitive than expected with Alfa Romeo having accumulated 30 points already and has found himself racing directly against the Mercedes cars.
Russell, meanwhile, has made as much as he could performance-wise from a W13 car Mercedes are struggling to unlock potential from, and has finished ahead of his seven-time World Champion team-mate Lewis Hamilton in the last four races – building a 23-point advantage over his colleague in the standings.
Rosberg said recently it had been a "brilliant choice" by Mercedes to put Russell in the car this year – and Coulthard agrees his fellow Briton is showing the timing was right after the 24-year-old had spent three seasons honing his trade at Williams.
The latest evidence came when Russell finished fifth in the Miami Grand Prix having started 12th, benefiting from a contra-strategy in which he started on hard tyres and took advantage of a Safety Car period to make a 'cheaper' pit-stop.
Speaking on Channel 4, and put to him that it had been a great recovery drive from Russell, Coulthard said: "Absolutely. I think Mercedes will be happy with that, if you can be happy finishing off the podium. I think George Russell will be extremely happy with that."
Asked about Russell "rolling the dice" on strategy and holding out hope for a Safety Car, the Scot added: "He did, but the great thing is he put that out there, he shared it with the world [over team radio], 'shall we just go a bit longer and see if a Virtual Safety Car comes?'
"It's almost like he read the script and it came, and he delivered.
"He's having a great season. Yes, it's not the car he thought he had signed up to, in terms of it's not a winning car right now, but there's no question Mercedes made the right decision, giving him the opportunity to be playing in the big leagues."
George Russell 8.5 - Miami GP Driver Ratings
George Russell has continued his streak as the only driver to finish in the top five in every race so far this season, with another stellar drive in a seemingly improved Mercedes that saw him go from his starting position of 12th to finish in fifth at the Miami Grand Prix.