George Russell crowns Red Bull champions already and bets they will win every race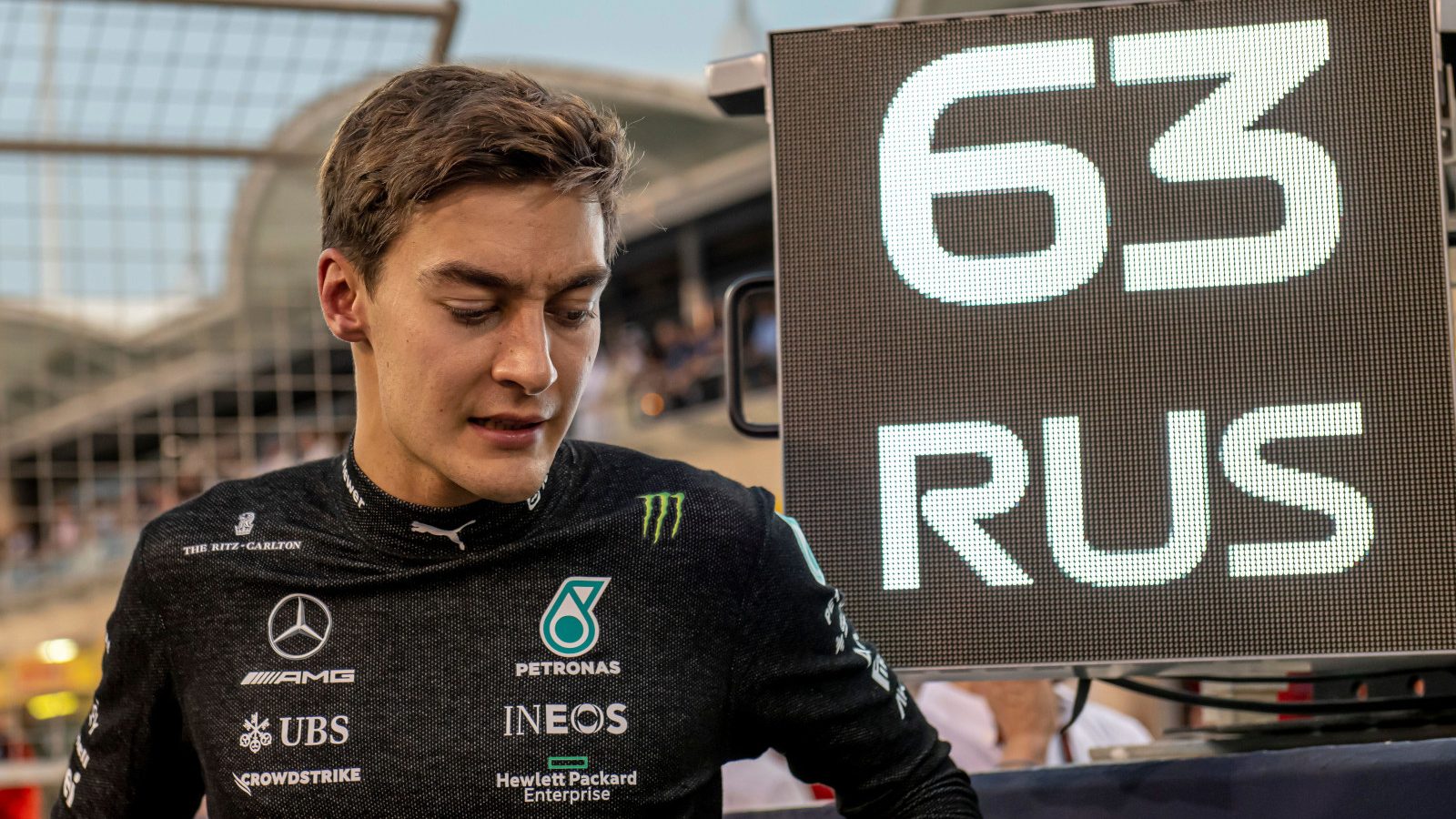 George Russell has ominously predicted Red Bull "should win every single race this season" while Mercedes are left considering "different concepts" after starting the season off the pace.
Max Verstappen raced unchallenged to the season-opening victory in Bahrain, the reigning World Champion converting his pole position into a race win.
It was a Sunday in which no team other than Red Bull led a lap, Sergio Perez briefly up into the lead when Verstappen made his first pit stop of the night before the Mexican driver went onto finish P2.
But more concerning than the 1-2 was the dominant manner in which it was achieved, Verstappen 11s up the road from Perez who in turn was almost half a minute ahead of third-placed Fernando Alonso.
"Red Bull has got this championship sewn up, I don't think anyone is going to be fighting with them this year," Russell said to the media, including PlanetF1.com, after the Bahrain Grand Prix.
"I expect them to win, they should win every single race this season, that's my bet. I'd say so because with the performance they've got I don't see anyone challenging them.
"Their pace seems weaker this weekend than it was in testing, which was a bit strange, but they've got it easy at the moment, and they can do what they like.
"They might not get on pole all of the time, because we know that Ferrari are very competitive in qualifying, but when it comes to race pace, I think they're in a very, very strong position."
PlanetF1.com recommends
Lewis Hamilton: Mercedes 'nowhere near' podium contention and 'miles off' Ferrari
Toto Wolff orders 'much more radical' W14 upgrade after 'one of the worst days racing'
'Red Bull, Aston Martin managing tyres in a way Ferrari cannot understand'
'Maybe we need to go back a few steps to gain some some cheap downforce'
Russell had to settle for seventh, the Briton overtaken by both Aston Martin drivers during the grand prix, while Hamilton was fifth, the seven-time World Champion also losing out to Alonso.
Russell believes Mercedes are paying the price for a lack of downforce.
"We're not going to beat around the bush, it's a big blow for all of us," he said. "We're a long way behind where we want to be.
"I think the only positive takeaway from all of this at the moment is that there's no fundamental problem with the car other than it's lacking downforce. And as silly as that sounds, that's probably one of the easiest problems to solve if you compare it to this time last year.
"We've gone from a car that was bouncing around the most to the car that's probably bounced around the least. And perhaps with the the regulation change over the year, we've maybe just kind of step too conservative in that regard, maybe we need to go back a few steps to gain some some cheap downforce."
But warns against 'rash decisions' amidst talk of a concept change
But while he concedes Mercedes need to pull something out of the hat, he's not so sure that something needs to be as radical as a concept change.
Hamilton and team boss Toto Wolff spoke of the W14's concept at various points of the weekend, Wolff ending Sunday night's race saying they have to do something "radical".
Russell isn't so sure radical is the right approach.
"We always had some different concepts in the background," he said, "but the reason we've seen this skinny concept is because we still believe that it's best and and to be honest I still believe that it's not going to transform our performance if we came next week with a Red Bull style sidepod.
"I don't think that's gonna, you know, suddenly find a spot. I think the magic is done on the floor and other parts of the car that we have seen."
He added: "You always try and make the best decisions with the knowledge and information you've got. And it's only when you hit the track you learned new things and and recognise that maybe something's caught you off guard or something's been a bit easier or more challenging than then you expected.
"And as I said, we figured our limitation in porpoising in last year, we've got a huge amount of emphasis in solving this problem, and we've gone from the last car to the best car."
"But," he admitted, "it's probably come with a compromise of on overall performance and downforce. But I think we need to be objective. I don't think we should make any rash decisions.
"And we saw the gains we made last year, there's no reason why I do it again, but for sure we're starting points."
Additional reporting by Thomas Maher