Russell delighted with Alonso's praise, 'one of the greatest'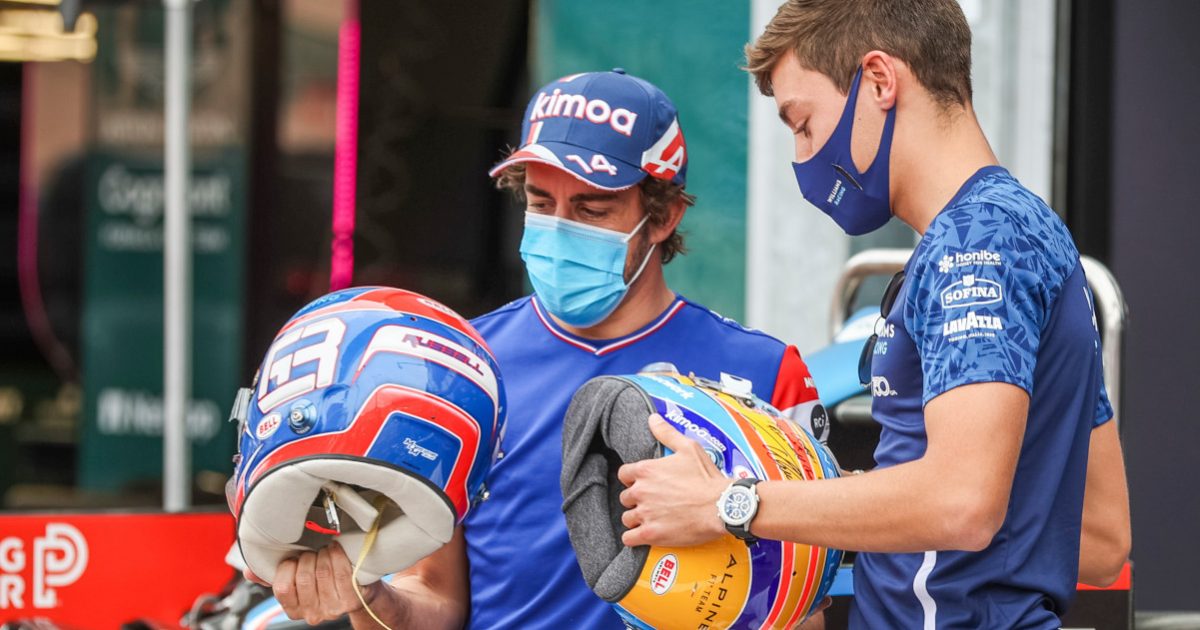 George Russell says it "means a lot" to him to be praised by a driver such as Fernando Alonso, "one of the greatest racing drivers ever".
Denying Russell a first point with Williams at the Austrian Grand Prix, Alonso told the media that Russell "will have more opportunities hopefully for podiums and wins in the future."
He later spoke of how impressed he was with the Brit's performances.
"Definitely very impressed," Alonso said. "I said also last year when I was following the sport that I think he has been very, very impressive with the performance we saw in the Williams.
"We know that it is not a competitive package. It is better this year but not in the last two [years] and [despite that] I think he was putting in something special every weekend and that was nice to watch at home.
"That is something you always get impressed by."
Russell appreciates the praise.
He told Auto Motor und Sport: "It means a lot to me to hear something like Fernando. He's one of the greatest racing drivers ever.
"I saw a statistic that he'd only be ten or so short of points to have a lot more titles. Two world championships are a great achievement, but it was so close to a lot more.
"It's always nice to be praised by drivers you respect very much."
Fernando Alonso left Russell a special message for their helmet swap… "Future world champion". pic.twitter.com/U0PE2nWTPG

— formularacers (@formularacers_) May 24, 2021
Show your support for Williams with their latest official merchandise collection
Touching on the frustration that he felt in Austria when Alonso took that final points-paying position, Russell conceded that he has become rather familiar with that feeling over the course of his brief Formula 1 career.
"I always try to pull out the positives and then move on," he said. "I have gained a lot of experience with frustration over the past few years.
"When I think of Imola 2020, of Sakhir, the race in Imola this season, of Austria. Hockenheim 2019 was such a thing as well. Robert beat me in three out of 21 races or so that season, including there. And then only eleven cars cross the finish line.
"Everyone says afterwards, Robert scored and you didn't. But how often have only eleven cars crossed the finish line in recent years? And it only worked with the points because Alfa Romeo was disqualified. Typically, you only lose three times a year and there is only one chance to score."
He added: "But I've learned to take the positives with me.
"After my only race for Mercedes, I was of course incredibly disappointed. But I could have done a bad job, made mistakes and finished third. I'm happier over the weekend I had because my performance was right, finishing third or second and not having delivered.
"I want to be world champion. You can't let disappointment drag you down because it would affect the next race. And that after. You have to deliver consistently, always operate at the limit. You can't change the past. I live in the present and think about the future."
Russell finally broke his duck as a Williams driver at the Hungarian Grand Prix, bringing his FW43B home in eighth place.