George Russell admits 'diva' Mercedes W13 can be confidence sapper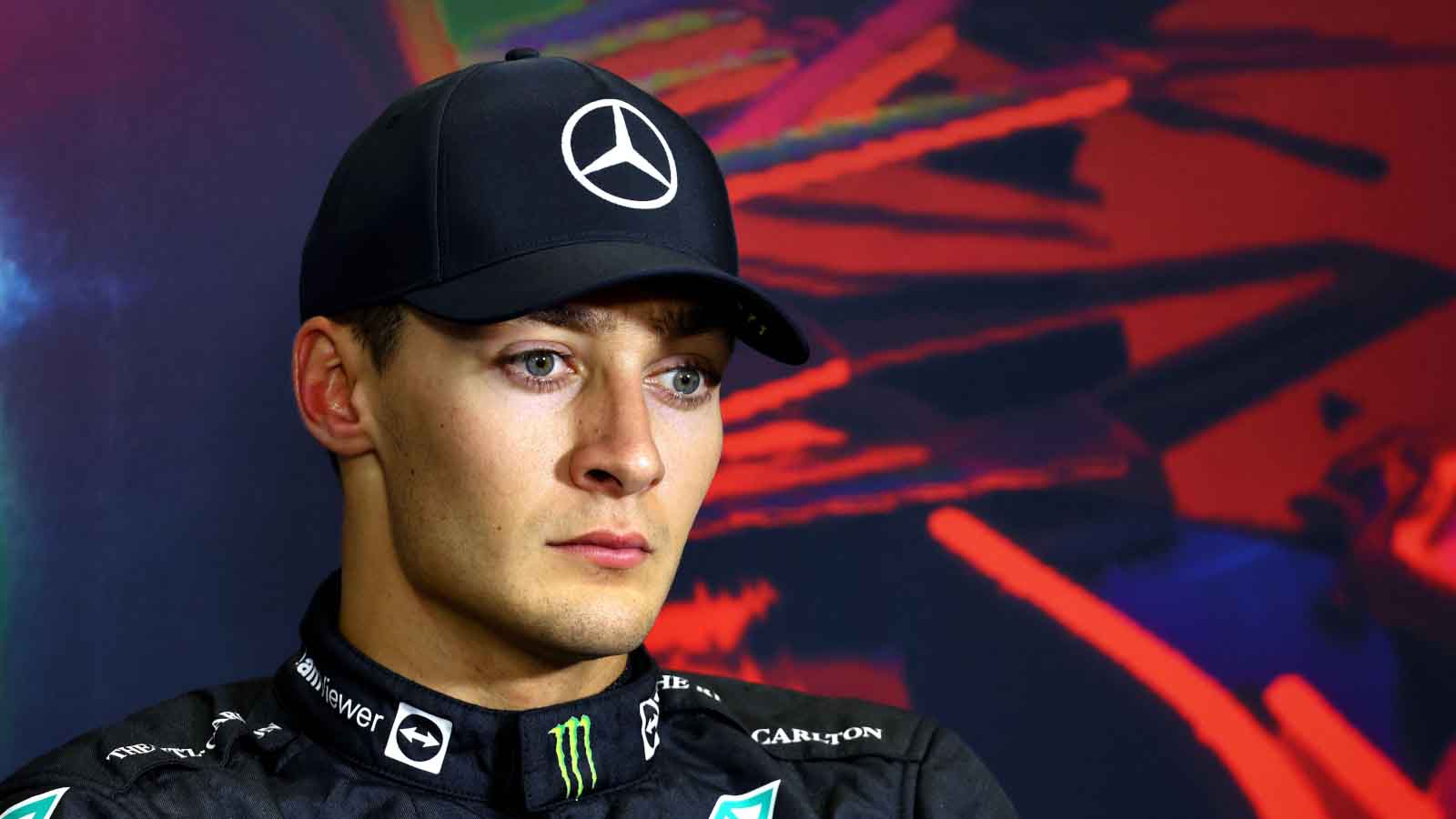 Despite returning to his traditional top-five in Austin, George Russell says he's not at the same level he was in the first part of this championship.
That, he reckons, is partly because his W13 is a "bit of a diva at the best of times".
Mercedes have struggled with their W13 since its very first lap out on track, Toto Wolff revealed in Austin that it goes back to a mistake they made last October already.
"We thought we could run the car on the deck, but you can't," he said.
That's an issue with this year's all-new ground effect aerodynamic cars as the closer they get to the ground, the more they bounce.
It has been confidence sapping for the drivers.
"This year, it's not rare to be honest," Russell told Sky F1. "Especially with the porpoising, with the stiffness of these cars, it's a bit of a diva at the best of times.
"You kind of always want to have a clean weekend, you never want to put the car in the wall or anything, and if you ever have a big moment that sort of takes that confidence away, it does take a little while to get back to it."
First of all, apologies to Carlos for T1. He deserved more today and it was a misjudgement on my part. A tough race from that point on with damage to the front wing, but P5 and fastest lap nevertheless. Congrats to LH on the podium for the team. Three to go: let's keep pushing. pic.twitter.com/F804atFL43

— George Russell (@GeorgeRussell63) October 23, 2022
Russell was without a doubt the stronger of the two Mercedes drivers in the first part of the season as he began with a run of nine top-five results.
Of late, though, Lewis Hamilton has edged ahead.
More at ease with the W13 since Mercedes got a handle on the porpoising, Hamilton has out-qualified Russell in the last six races.
But while the gap was almost half a second at the Dutch Grand Prix, on Saturday at the Circuit of The Americas it was just 0.041s.
Russell admits his level has dropped in recent weeks.
"We had such a clean run of form and there were no issues, no little problems whatsoever with the car," he explained.
"[Then] we got to Singapore and had a bit of a problem with the brakes and that was a recurrence in Japan.
"Here was just a bit more of a smooth qualifying session for me, so sort of pleased to get a bit closer to where I was at the start of the year.
"But definitely, I don't quite feel at the level that I probably was earlier in the season."
Russell is likely to still finish the season as Mercedes' best-placed driver as he is 30 points up on Hamilton in the Drivers' standings with three races remaining.
Read more: Conclusions from a record-equalling Max Verstappen victory at the United States GP