'Rock and roll' prep is not Russell's style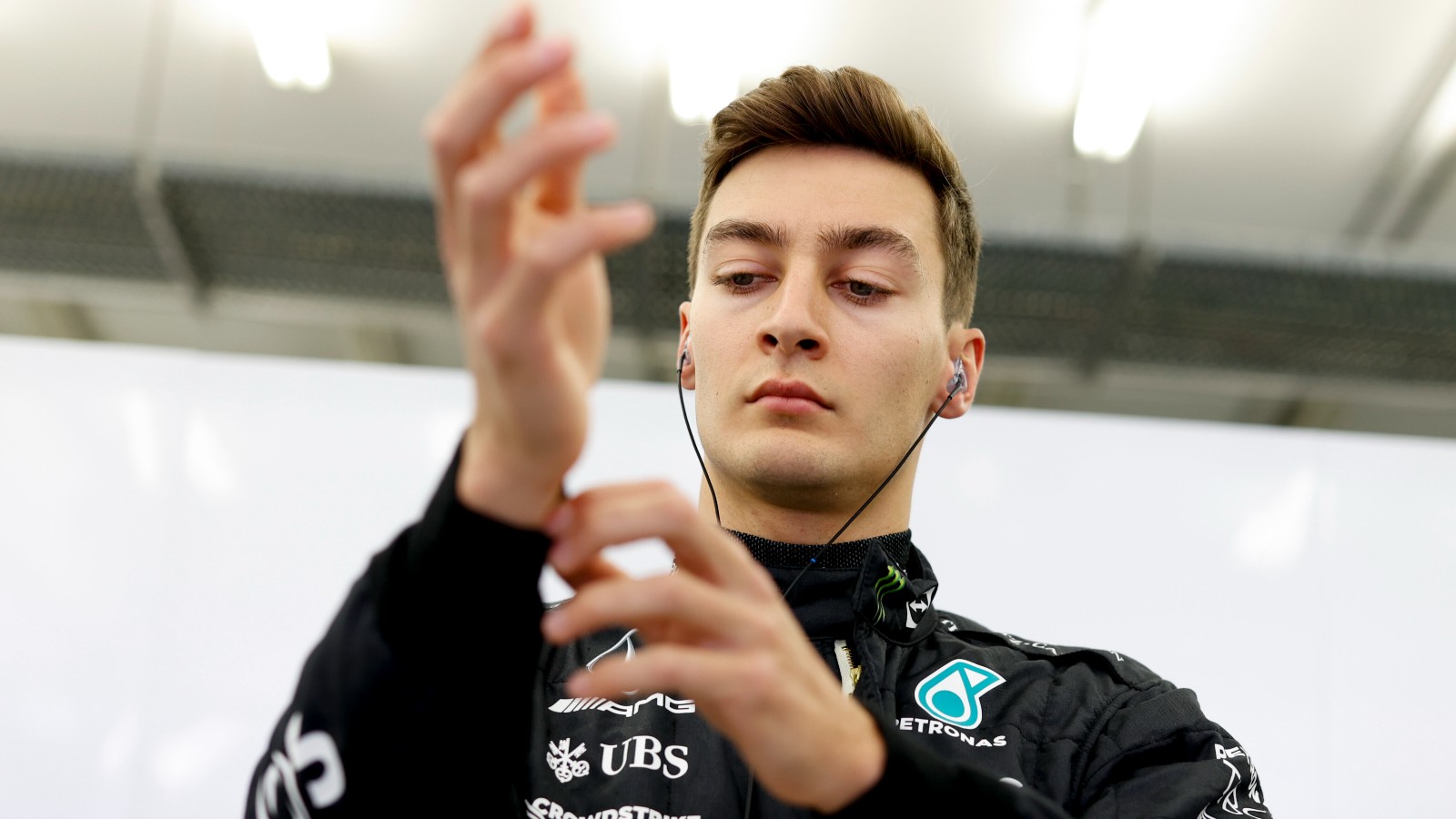 George Russell says he is not the type of driver who feels the need to hype himself up before heading out onto the track.
Almost every driver has a certain routine that they like to go through before a session, with some choosing to get themselves in the zone and spike the adrenaline ready to unleash full attack.
Russell though is actually at the opposite end of that scale.
The approach is working for him though, with the Mercedes driver sitting P2 in the standings after three races.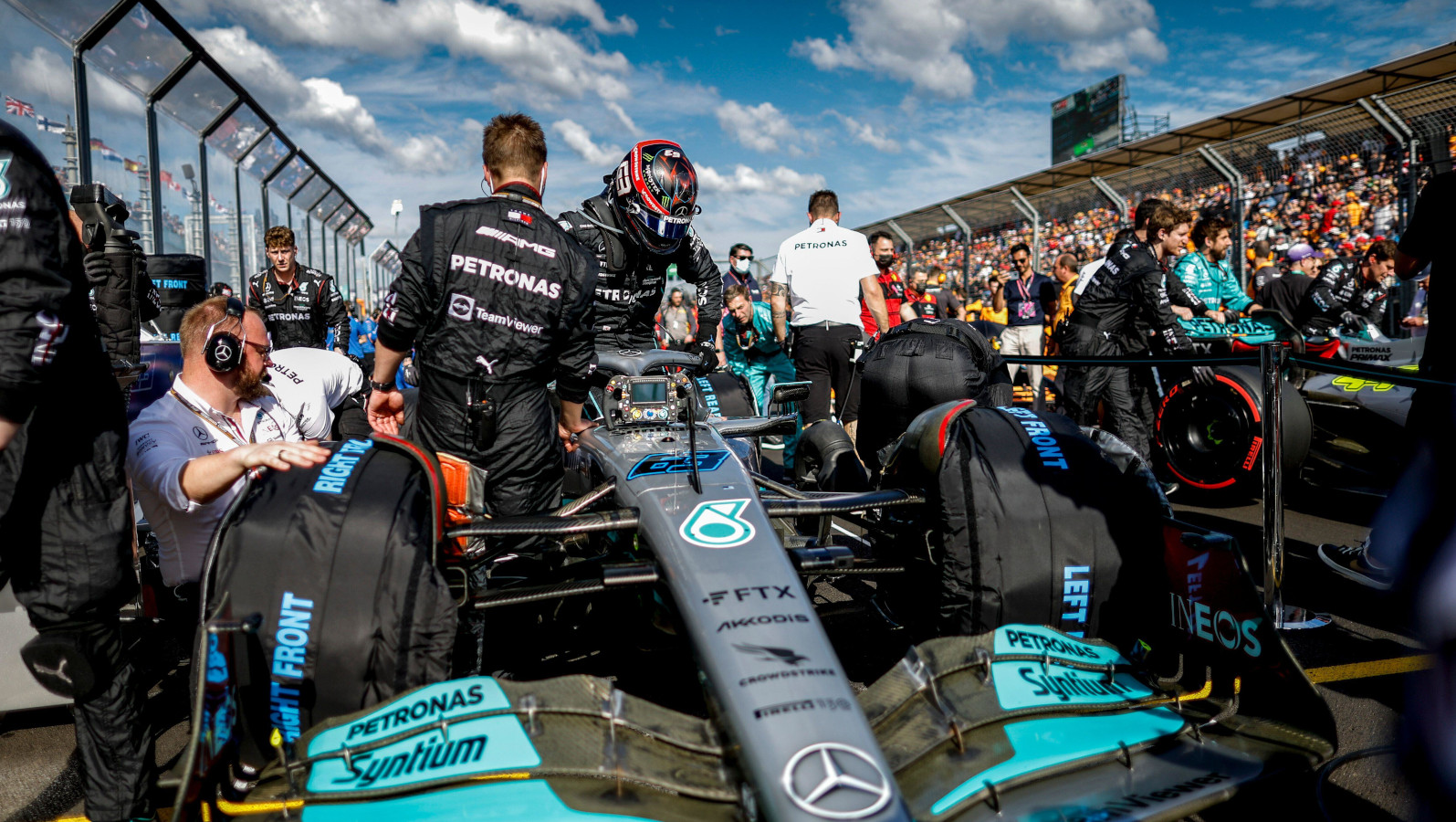 "I'm not one of these guys who likes to hype it up," he said on the IWC 'Partners In Time' Podcast.
"I'm not one of those 'I need to listen to this, I need to get in the zone', because I feel like your body is in this excited, almost angry state when you're hyping yourself up and you're almost anxious I feel.
"So I've almost got the opposite approach, I like to be calm, I like to be relaxed, I like to go about it as if it's any other day, I feel like I perform best when I'm calm and I'm relaxed and I don't put any pressure on myself.
"I listen to a bit of music in the morning on the way into the track, nothing crazy, say hello to everyone, have a coffee, chill out and to be really honest, that's about it.
"As boring as it sounds, I think that's what works for me, I appreciate guys who need the rock and roll music to hype them up and get them ready to smash it into the first corner, but that doesn't work for me.
"Everyone's different. Maybe people look at me and think 'well that's crazy and I can't believe you don't get yourself in the zone' or they might think I'm missing a trick, but I know my body, I know from my past experiences what works for me and that does. So nice and chilled."
After three seasons in Formula 1 with Williams, Russell now finds himself in the Mercedes W13 having risen through the junior and Formula 1 ranks as part of Mercedes driver academy.
Before his promotion to the team for 2022, the Brit had the chance to drive not only three different Williams challengers, but also several of Mercedes' title-winning cars during tests, as well as replacing the ill Lewis Hamilton at the 2020 Sakhir Grand Prix, driving the Mercedes W11.
But, Russell explained that none of those Mercedes challengers were truly his own, so when asked for the favourite car he has driven in his career, he actually selected the ART Grand Prix car which he drove to the 2018 Formula 2 title.
"I've obviously had the pleasure of driving a few of the World Championship-winning Mercedes cars, which were without a doubt the best cars I've drove, but they weren't truly my cars," he said.
"Cars you won in, or karts you won in, they are the ones you love. It doesn't matter how it looks, how it feels, if you win, you love it.
"I'd say probably the most successful year of my career was 2018 when I raced Formula 2, I've actually got a very nice photograph on the wall of my flat [of] back in 2018 when I won the championship."
Russell's shock at being P2 in the standings
George Russell has spoken of his shock of being second in the Drivers' standings, when really, he should be praising the infamous Mercedes reliability for it.