Russell accidentally yanked out drink tube in Mexico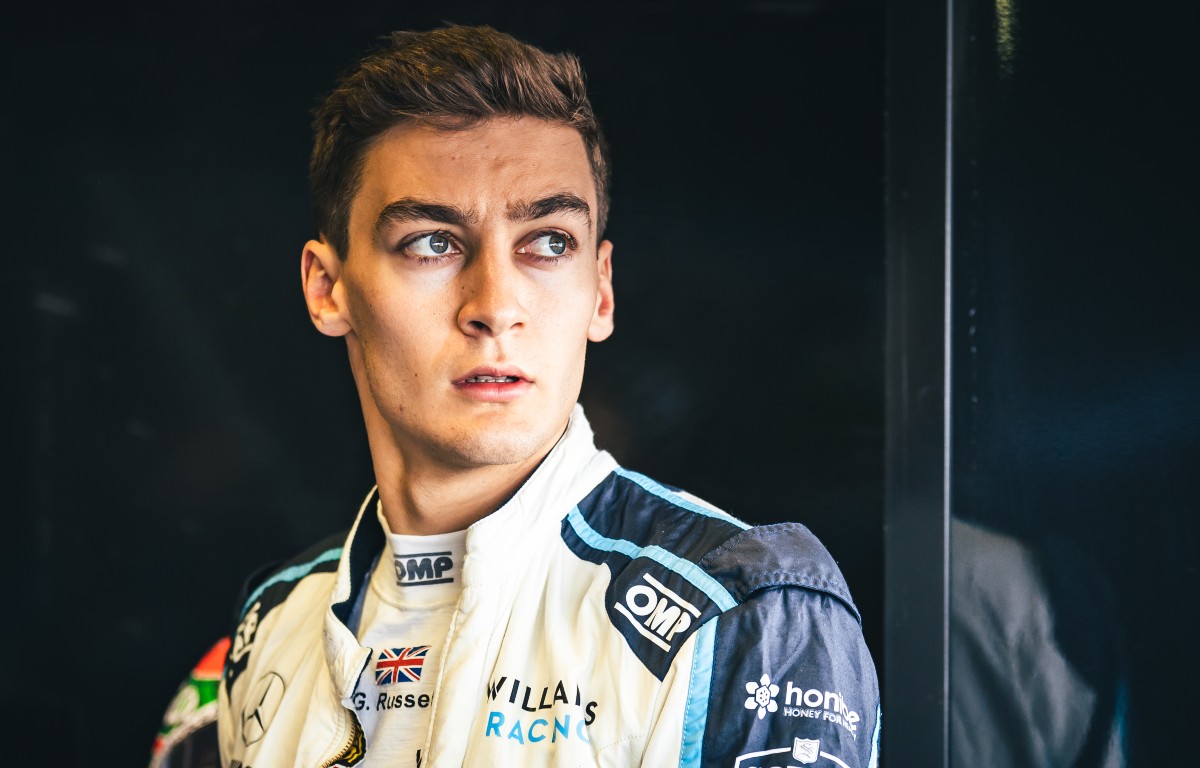 While checking for front-wing damage in Mexico, George Russell ended up leaving himself without a drink for the rest of the race.
It was a chaotic start to the Mexican Grand Prix with Daniel Ricciardo sending Mercedes' Valtteri Bottas into a spin at Turn 1, while further back more collisions were taking place, forcing an early appearance from the Safety Car.
With the race neutralised Russell took the opportunity to scout out the front of his Williams FW43B, fearing that he had picked up some damage to his front wing.
But, upon loosening his belts slightly to get a better view, Russell actually dislodged the tube to his drink bottle, meaning he had to complete the rest of the race without any fluid to take onboard.
"I thought I had damaged the front wing so when it was safe to do so I slightly loosened my belts and just peered over the top, and in doing so it yanked the drinks tube out," he told reporters after the race.
"So I lost the drinks tube under the Safety Car, it was under the Safety Car when I did that."
With the suggestion then put to him that it must have been a difficult race with nothing to drink, Russell made a sarcastic reference to Sergio Perez, who had contested the United States Grand Prix unable to drink.
"I think Sergio was just making a big deal out of it last race," Russell said with a smile.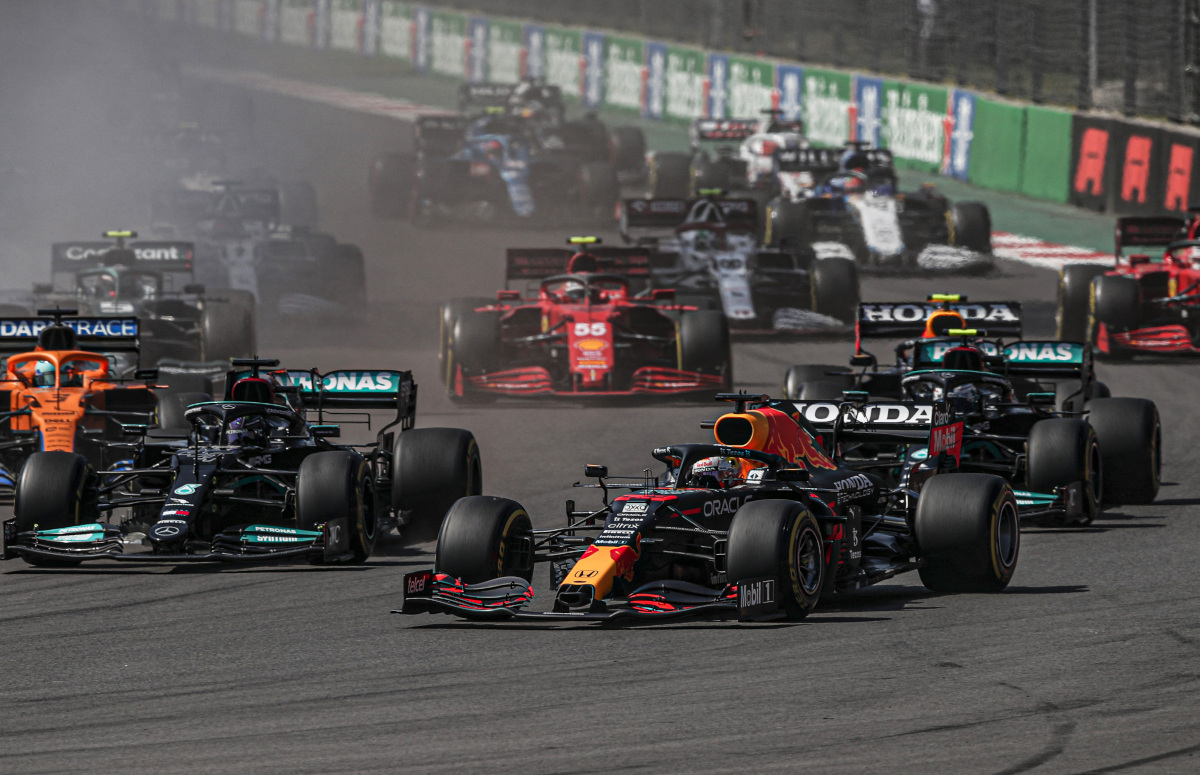 The dramatic start actually worked in Russell's favour as he went from P16 on the grid to P9, though from there it was a consistent slide back down the standings, returning to P16 by the time the chequered flag flew.
Despite the action he was involved in though, Russell said it was not a feeling of excitement as he was picked off by the drivers behind, instead saying it was his most difficult race of the season.
"I wouldn't call it excitement from my side, it was to be honest probably the toughest afternoon we have had all season," Russell admitted.
"It was really, really difficult.
"I thought we were on for a good result after the start, I got up to P9 from P16 on Lap 1 which I thought was relatively strong, and then we were just nowhere, absolutely nowhere. One of those days."
The result meant Russell stays P15 in the Drivers' Championship, though the four points scored by Kimi Raikkonen saw him close to within six points of Russell in the standings.
Williams' buffer over Alfa Romeo in the Constructors' meanwhile was cut to 12 points at the Mexican GP.
Another point-less weekend for Williams
Williams had another point-less weekend at the Mexican GP.