George Russell hails Dutch Grand Prix as most enjoyable race of his career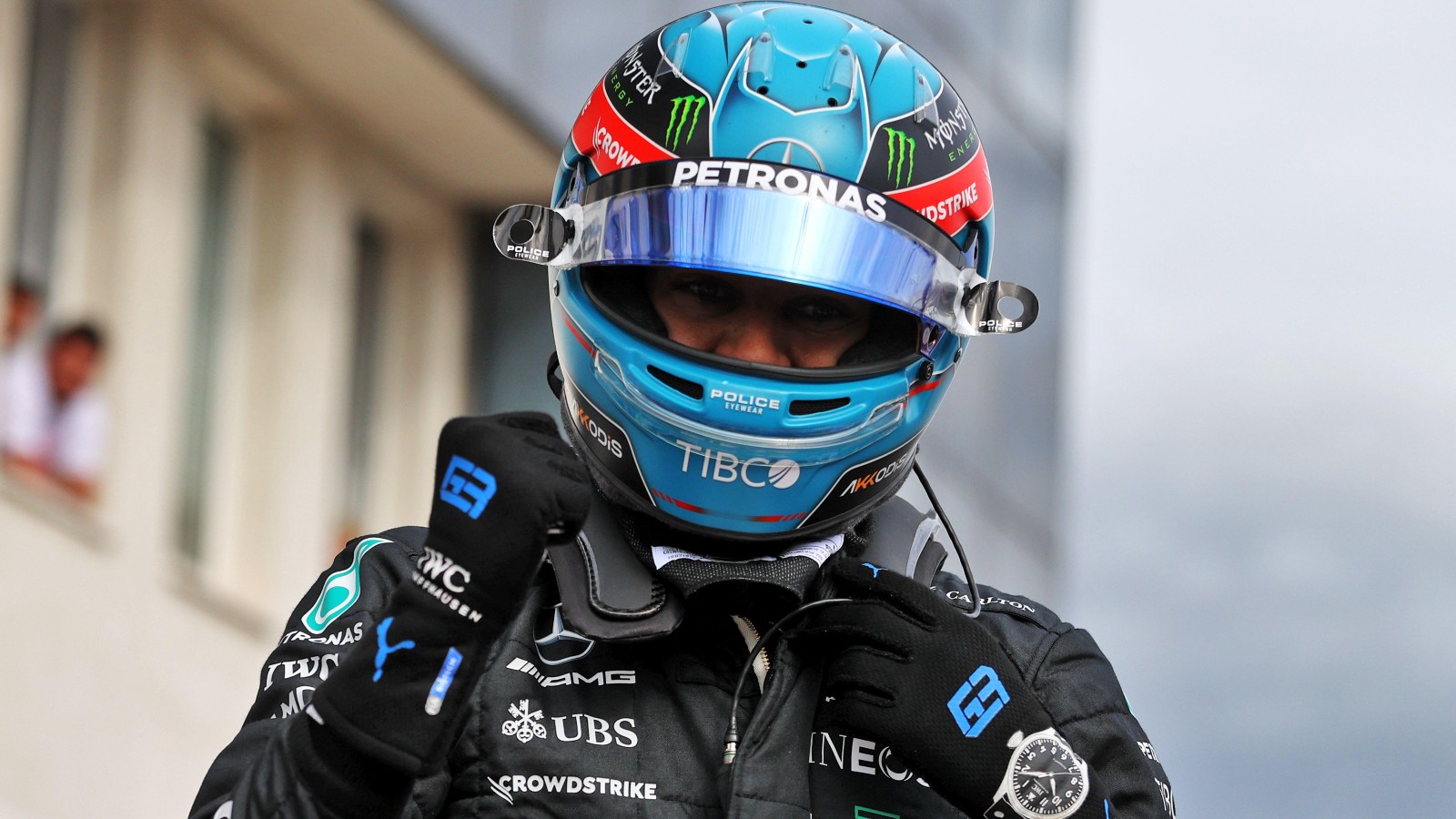 George Russell has described the Dutch Grand Prix as "the most enjoyable race" of his Formula 1 career after earning a P2 finish.
The young Brit correctly gambled on changing tyres late on which meant he was able to overtake his team-mate Lewis Hamilton on his way to the P2 finish.
While Hamilton was frustrated at the loss of protection the pit stop resulted in as he pursued the win, it proved a wise call for Russell who would have been vulnerable to those behind had he chosen not to stop for fresh rubber.
It is only the second time Russell has stood on the P2 step and the first following a full race with his last second place finish coming during the infamous 2021 Belgian Grand Prix which lasted just a few laps due to heavy rain.
Looking back on his race as he spoke to the media, Russell described the runout at Zandvoort as the most enjoyable of his career to date.
"I think we had nothing to lose," the 24-year-old said. "We were pushing absolutely flat out and we knew that was our only opportunity to fight for victory.
"In our strategy meetings, we said we need to be bold in our decisions to be able to fight for victory and I think, starting on that medium, it was clear that the others were going to be doing a two-stop. As I said, we just absolutely went for it.
We're getting closer. 👊 Big thanks to the team for continuing to push and to the fans for creating a mega atmosphere. Respect to @LewisHamilton for the performance this weekend too – you deserved to be standing on the podium today. We'll get that W soon… pic.twitter.com/COUslXL1nD

— George Russell (@GeorgeRussell63) September 4, 2022
"And when we saw Max [Verstappen] in our sights, that was really exciting. It was probably, for me personally, the most enjoyable race I've ever had in Formula 1, just being able to push so hard for so long on such an exceptional circuit as well. I think it was really quite fun."
With the healthy dose of points, Russell overtook Carlos Sainz in the Drivers' standings and is now fourth behind Sergio Perez, Charles Leclerc and leader Verstappen. The Mercedes driver was confident that there are more points in the team's future.
"There's no doubt we've got the race pace to be able to win. Absolutely sure of that. And had we been starting P2, 3, 4 we probably could have won the race today.
"Ultimately it's going to come down to our qualifying performance on a Saturday. If we continue to qualify P6 and P8 as we have done in the last two race weekends, we're going to really struggle to win a race. But we need to find a bit more magic in qualifying as we showed in Budapest."