Wolff 'rejected Bottas-Russell swap idea for final two races'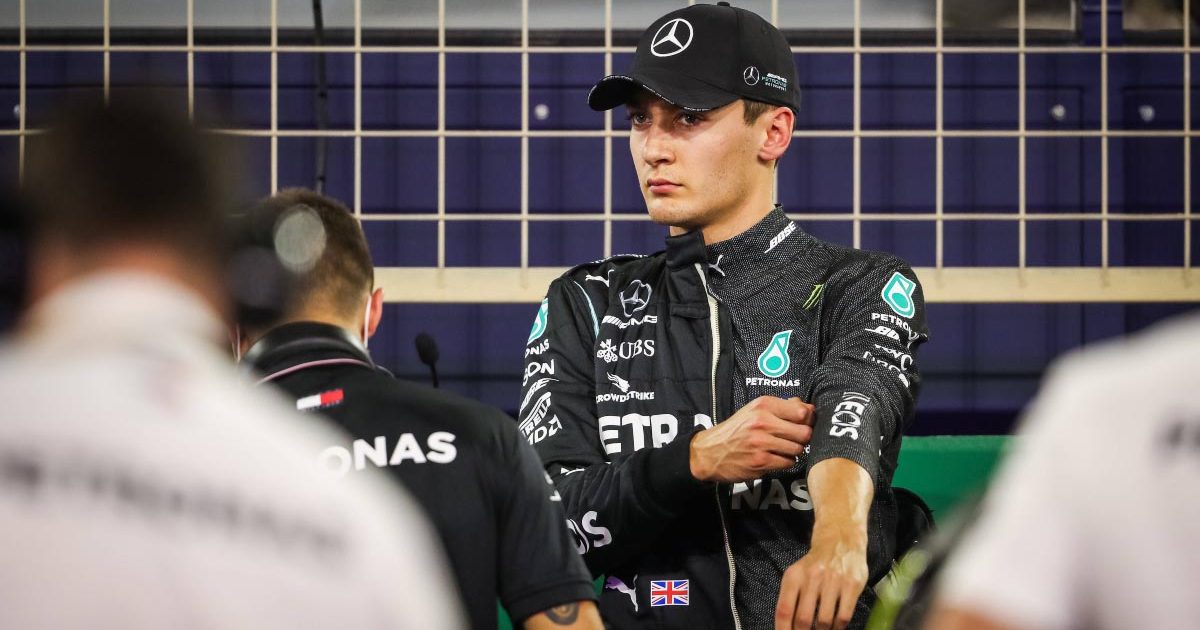 Toto Wolff is reported to have shot down a suggestion that Mercedes should call up George Russell for the last two races of the season.
Russell has only the Saudi Arabian and Abu Dhabi Grands Prix remaining of his three-year 'loan' spell at Williams before the Mercedes junior driver is promoted to the reigning World Champions' team for 2022.
In joining Lewis Hamilton for next season, the Briton will replace Valtteri Bottas who is moving on to Alfa Romeo after five years with Mercedes.
But with every point increasingly valuable in the titanic battle with Red Bull for both of this season's titles, it has been suggested due to Bottas' inconsistency this year that Mercedes could fast-track Russell's elevation to give them a stronger hand for Saudi Arabia and Abu Dhabi.
For last season's penultimate round, the Briton did find himself in a Mercedes at the Sakhir Grand Prix when Hamilton tested positive for COVID-19. Russell made an immediate impact, being right on the pace and looking set to win the race until Mercedes made a pit-stop blunder and he sustained a subsequent puncture.
Although Bottas has had his moments this term, winning the Turkish Grand Prix, he has also produced some underwhelming performances, the latest of which was last time out in Qatar where he made a poor start that dropped him to 11th position – having already incurred a three-place grid penalty for ignoring yellow flags in qualifying.
A Russell-Bottas swap for the last two races has been proposed by Sky Germany broadcaster Olivier Zwartyes, who said: "I would actually think about it.
"Bottas is going to Alfa Romeo, the air is completely out of there. Russell has been so much fun this season and will be driving there next season anyway, so why not give him these two races – and Hamilton the support?"
However, Zwartyes indicated the prospect had already been mentioned to Mercedes team principal Wolff, who dismissed it out of hand.
"Toto Wolff has already been asked about this and said 'there is nothing like that in our team'," said Zwartyes.
The idea also brought a response from race strategist Alexander Bodo, who used to work for Mercedes, and he was not in favour either.
"The pressure situation is so high and Mercedes and Bottas are a well-rehearsed team," Bodo told Sky Germany.
"There is another plan for Russell in the future. I think it would be foolish to throw him into this pressure scenario now when the championship is directly at stake."
Planet F1 verdict