Russell reveals his most embarrassing F1 moment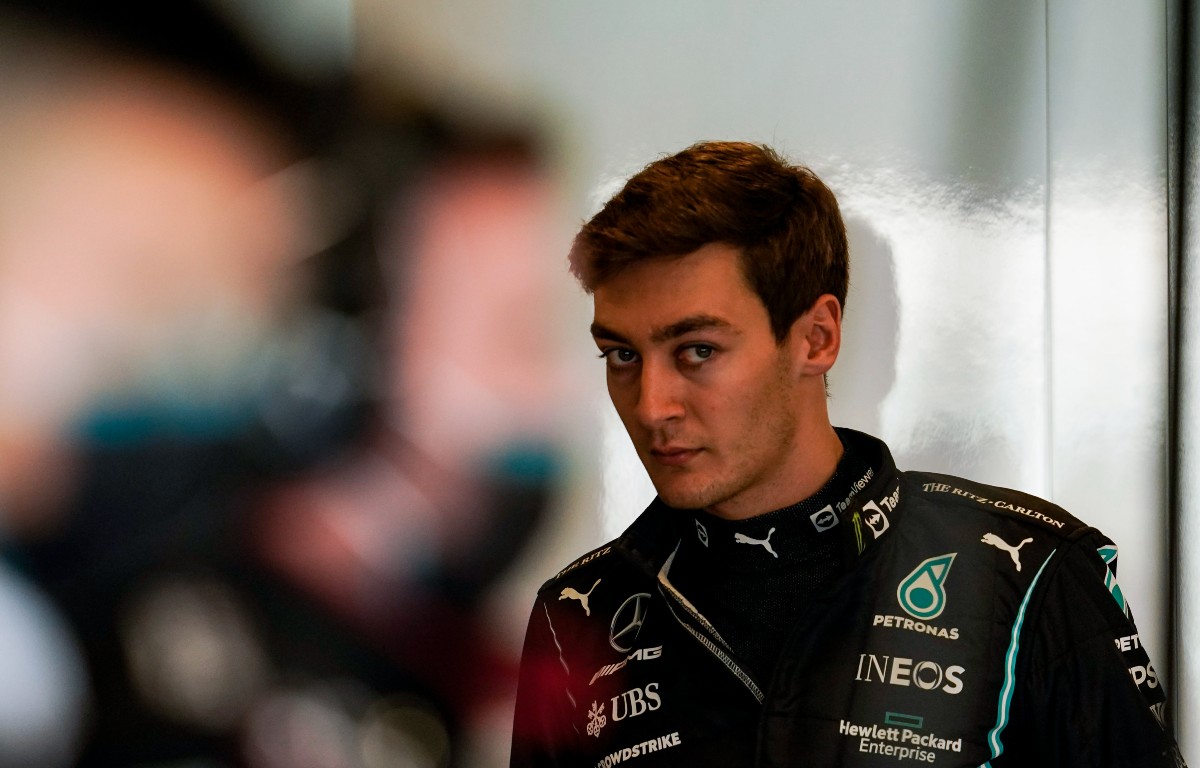 George Russell has confessed his collision with Valtteri Bottas at Imola in 2021 is his most embarrassing moment in Formula 1.
The 2021 season was without doubt the biggest Russell had faced so far in his F1 career, entering the final year of his Williams deal as he looked to prove to his parent team Mercedes he was ready to step up to their race line-up.
Russell achieved that goal, with Mercedes confirming him as Bottas' replacement for 2022, which means the Briton, who turns 24 next week, will partner seven-time former World Champion Lewis Hamilton.
But long before his future place at Mercedes had been decided, at the second round of the 2021 season in fact, Russell found himself in a high-speed tangle with the driver he went on to replace.
Of course, Russell very much knew at the time he was fighting to displace Bottas from the Mercedes seat the Finn had held since 2017, but it was quite the surprise to see Russell in the Williams harrying Bottas in the Mercedes W12 at the Emilia Romagna Grand Prix.
Looking to pass Bottas, Russell and the Finn instead collided at the entrance to the Tamburello chicane, leading to a frightening 200mph crash.
Fortunately, neither driver was hurt, although a livid Russell marched over to give Bottas a slap on the helmet, having received the middle finger from Bottas.
Russell later apologised for his actions.
Speaking in a Petronas Motorsports video titled 'Getting to Know George Russell', the Briton revealed this crash to be his most embarrassing experience in Formula 1.
"My most embarrassing moment in F1…probably crashing into Valtteri at Imola, 2021," he said.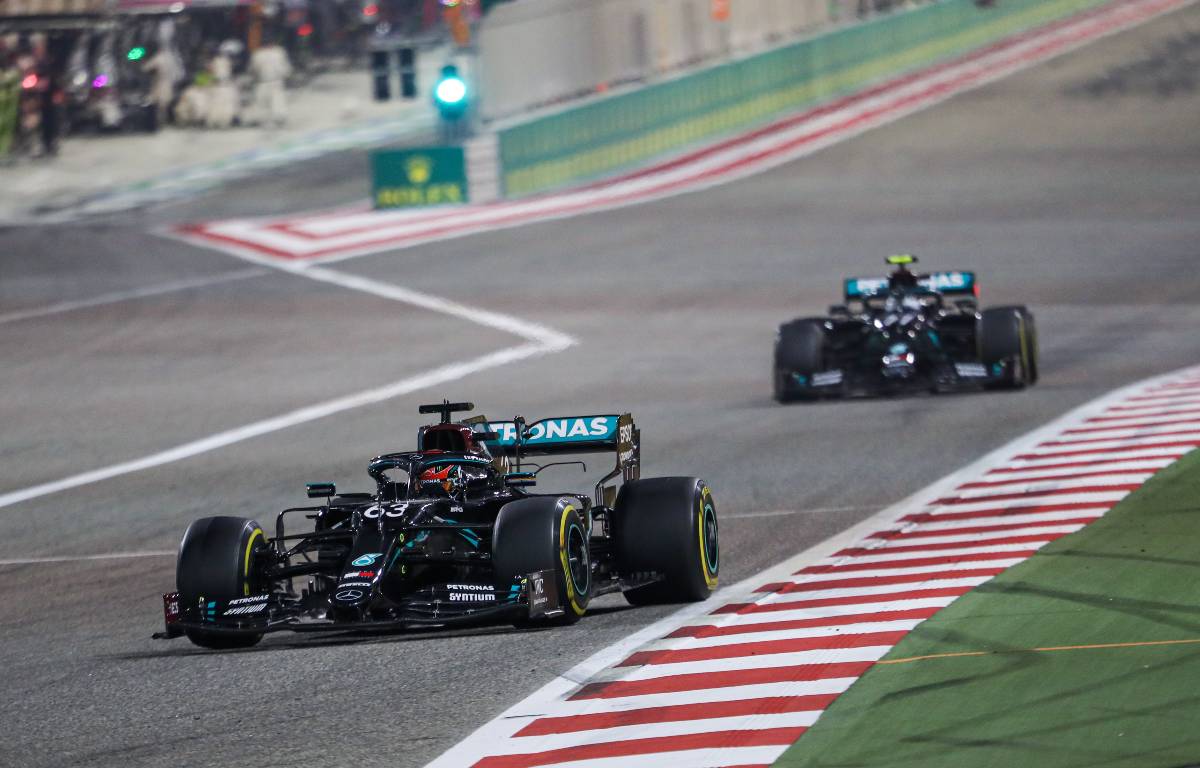 Of course, not all of Russell's F1 stories so far that involve a Mercedes have been a negative experience, for he regards the 2020 Sakhir Grand Prix, where he stood in for Hamilton at Mercedes, as his favourite race in the series to date.
"My favourite race I've competed in without a doubt is when I drove for Mercedes at the Sakhir Grand Prix," he confirmed.
Of course, Russell now will be driving for the Mercedes team full time in 2022 and does not want to wait very long at all to claim his first podium finish in Mercedes colours.
Asked when he thinks his first Mercedes podium will arrive, he responded: "Race one, Bahrain Grand Prix."
Should that happen, it will actually be his second career podium in F1, having first achieved that feat at the 2021 Belgian Grand Prix with Williams.
Russell put in a sensational display to qualify P2 in the wet, which became his finishing position after the race was curtailed due to heavy rain and mist following two laps behind the Safety Car.
Russell will be hoping his Mercedes podiums come after a full race, but hopefully there is some more rain for him as he prefers a wet race to a dry one.
"I love a wet race," he said.
"I achieved my first podium in Formula 1 from a wet qualifying, not necessarily a wet race, but whichever one we are fast [in] is what I like the most.
"But I do like a wet race."
Bottas felt 'knife at his throat' at Mercedes
Valtteri Bottas compared the pressure to perform at Mercedes to like having a 'knife at your throat'