George Russell reaction to trending meme: 'What have I said? What have I done?'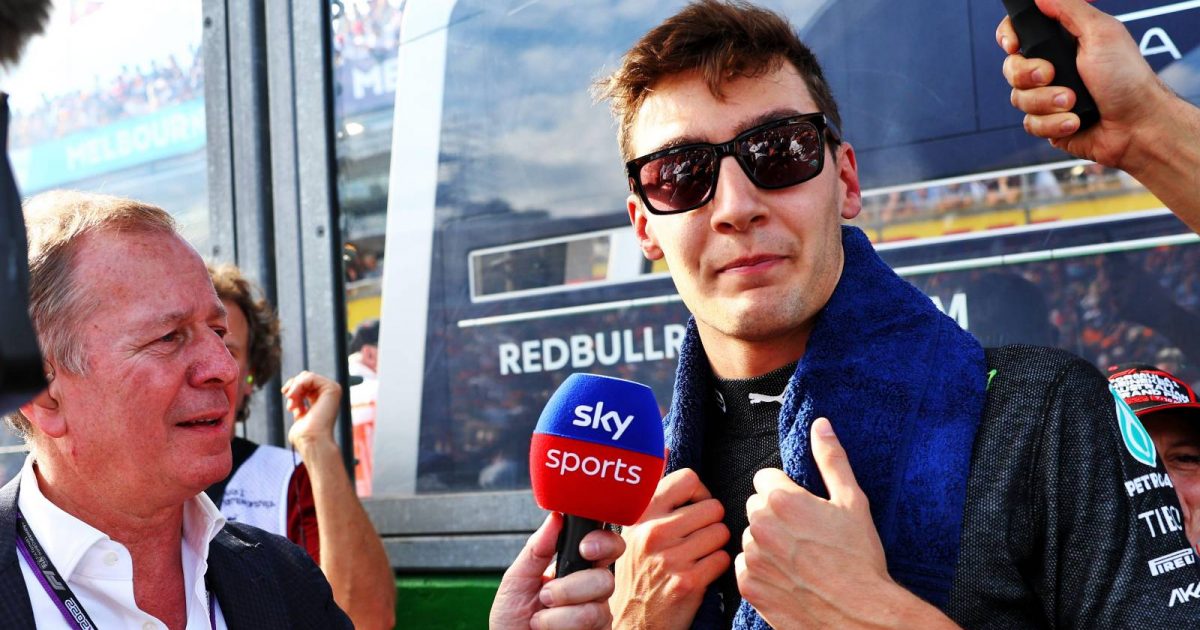 George Russell says becoming the centre of social media trend was a "bit of fun" and that he enjoyed being the origin of a new meme.
When an athlete's name trends on social media, especially when they are not competing, it is rarely good news. That is a feeling Mercedes' Russell experienced when he became the subject of a new meme shared on Twitter.
Users took to the social media site to post tweets starting with "George Russell is the type of guy to…" followed by various scenarios in which the Mercedes driver might likely partake.
The responses included examples such as "ask the waiter 'what's the damage?' before they hand him the check", and it even got into the paddock with drivers being asked for their response from Sky Sports F1's Ted Kravitz as Valtteri Bottas provided the best response.
"Overtake in damp conditions at the end of the main straight at Imola," the Finn said with a wry smile.
Russell eventually got in on the act, filming himself reacting to a few of the tweets for Mercedes' YouTube channel before being asked about becoming a meme by the BBC.
He said: "One of my friends messaged me saying 'you're trending on Twitter'. And I was like 'oh God, why am I trending? What has someone written about me now? What have I said? What have I done?'"
George Russell is the type of guy to bag his first ever #F1 pole position without setting a single purple sector. #HungarianGP #F1

— PlanetF1 (@Planet_F1) July 30, 2022
"Reading a lot of them made me feel very British, to be honest, which I took with a lot of pride. It was funny to see some people's perception.
"I think it got to a point where it was just anything goes and people were just going for it. But I liked it. I enjoyed seeing a bit of fun like that.
"It's rare these days social media brings sort of positivity and a bit of a laugh rather than just constant negativity and trying to bring people down."
Russell was left stumped as to the exact origin of the meme, but did admit he had tried himself to locate where it had come from.
"These things just start from nowhere," the 24-year-old said. "And you can never find the origin. I did search it in the early hours of it, sort of when it started trending.
"And I found a tweet from back in, like, April when someone just said 'George Russell is the type of guy…' And I think it was something very random and he was just tweeting it without trying to create anything."