George Russell: F1 will 'live on' without Sebastian Vettel and Daniel Ricciardo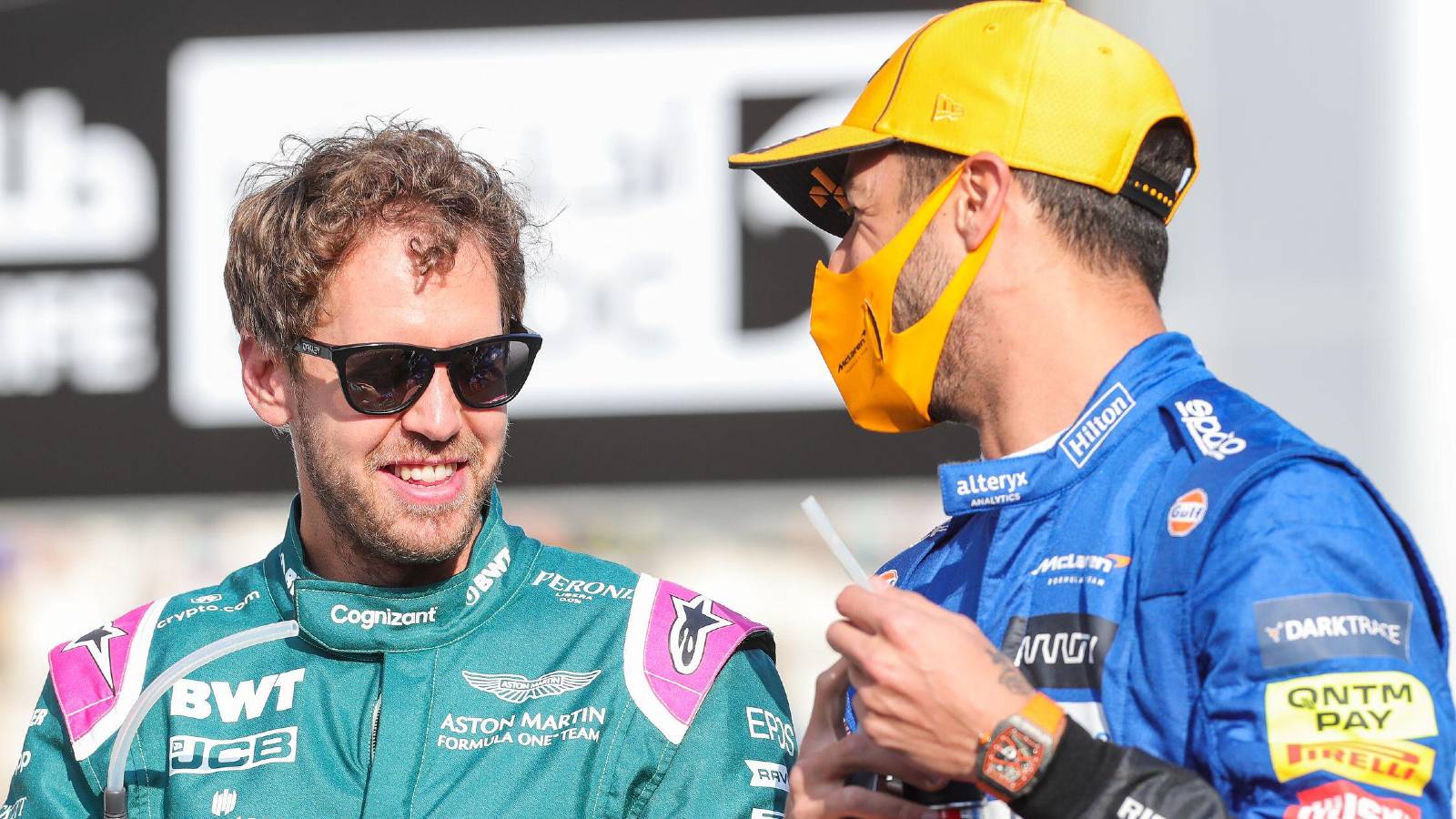 Mercedes racer George Russell has said F1 will miss the departing pair of Sebastian Vettel and Daniel Ricciardo at the conclusion of the 2022 season.
Four-time World Champion Sebastian Vettel walks away from Formula 1 at the conclusion of 2022, having formally announced his retirement in August – the German driver having opted against putting his pen to paper and continuing with Aston Martin after a two-year stint.
While Vettel's departure was voluntary, Daniel Ricciardo's exit is coming in more ignominious circumstances as the Australian racer's McLaren contract was bought out by the team – he had another year left on his existing three-year deal.
Ricciardo appeared to have an option of moving to Alpine as team boss Otmar Szafnauer apparently left the door open for a return after Ricciardo raced for them under the Renault name in 2019 and 2020, only for the team to opt for Oscar Piastri instead as talks with Ricciardo failed to progress. Alpine would end up losing Piastri to McLaren, after a contract dispute, and then opted for Pierre Gasly as they cut a deal with Red Bull.
Ricciardo's options quickly dwindled and, at the time of writing, the only free seat left is at Haas. While team boss Guenther Steiner has told Ricciardo to seek him out to chat about the drive if he wants it, Ricciardo seemingly has no interest in moving to the American-based squad and is on the verge of, at least, a year's sabbatical from F1 racing.
George Russell has 'huge respect' for departing duo
Both Vettel and Ricciardo are two of F1's biggest personalities, and George Russell was cognisant of the impact their departure will have on the sport when they leave it behind in just a few weeks' time.
"[Sebastian] Vettel retiring, he's one of the biggest names in sport," Russell said in an interview with GQ Magazine.
"And Daniel Ricciardo probably being out of a drive next year – [these] are not things we really contemplate.
"I've got a huge amount of respect for those two and obviously the sport will miss them dearly, but it's like that in any sport industry, people come, people go, and the sport will live on. That's just reality."
George Russell reflects on his own 2022 season
Russell himself has made his own impression on the sport in his first year with a leading team. Having spent three seasons toiling towards the back of the pack, Russell came into Mercedes and reeled off consistent top-five finishes for the first half of the season.
While results have proven more difficult to come by in recent races, particularly with Lewis Hamilton fully back on form as the car has improved, Russell said he feels he's gotten the most out of almost all of his season's opportunities so far.
"I went into the season with a very open mind, because I appreciated and recognised it as a totally new era and there were no guarantees that we would get it right," he said.
"Obviously I've come here to win races, and I'm not satisfied with just finishing in the top five every single race. But again, I've got to be rational about this. And I can't be disappointed with my results this year, because the results on almost every single occasion have been optimised.
"This is my fourth season in F1, I worked so hard to get here and I feel ready to fight for victories and World Championships. I'm here for the long haul with this team, and I believe that this is the best place to be to give myself the best chance of World Championships if I look at it over the next five-year period."
Read More: What's left to play for over the remaining three races in F1 2022?