George Russell discusses lack of F1 privacy as fame comes as career consequence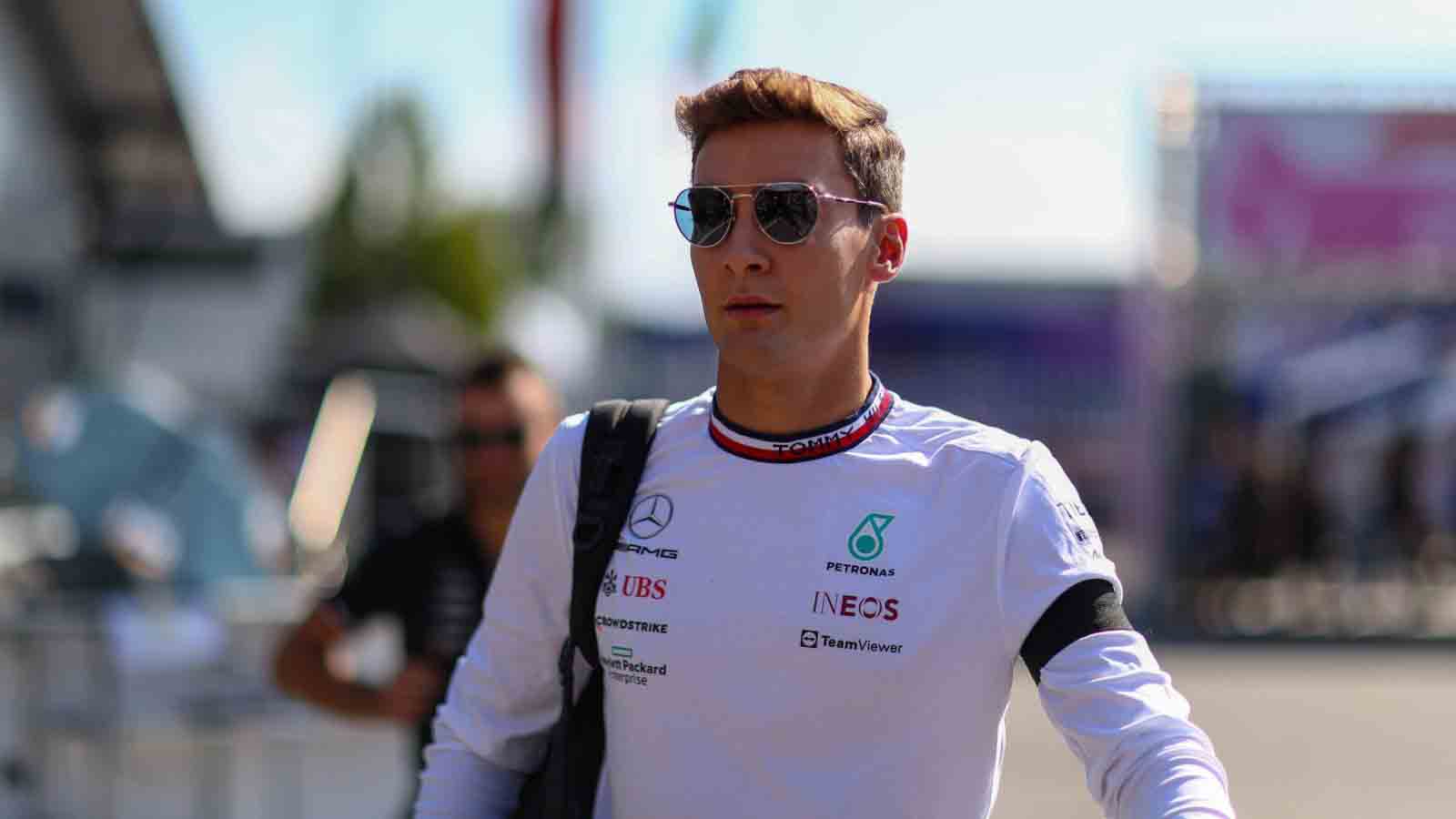 George Russell used the example of his Mick Schumacher radio comments in Singapore as proof there is zero privacy in F1.
Mercedes driver Russell collided with Haas racer Schumacher at Turn 1 during the 2022 Singapore GP, a difficult outing for Russell as he lapped outside of the points at that stage.
His "Schumacher is defending like it's the race of his life, crikey" comment did not sit well with some, Russell believing that now that he is competing with a front-running team, it shows that nothing is safe from the public.
This then is a fact which he is working to grow accustomed to, as his dream was always to be a racing driver, not to be famous.
"These are things that are part of the experience when you are at the front," said Russell, as per Motorsportweek.com.
"Everything is under the microscope and that kind of comment last year [in 2021] would not have been picked up on.
"But I think there are two parts of it: one, it's fighting your case; but two, it's you just trying to offload some frustrations. And you do sometimes forget you are talking to the whole world.
"This is part of my experience of, one, controlling this [frustration], and two, [thinking] 'do I need to say it publicly?' And I think that's one of the challenges of this sport.
"You have no privacy. I have chosen to be the racing driver, because my dream is to become a Formula 1 World Champion.
"My dream isn't to be famous, to be in front of the TV cameras day in and day out. My job and my dream is to race and to win.
"Some of these comments, this is to achieve that, forgetting that there are millions and millions of people watching at home and every single word is being written down and under the microscope.
"This is also an experience for me. As I said, I probably said a lot of comments like this previously over the radio, but no one gave two damns."
PlanetF1.com recommends
Where are they now? The 12 different champions of the defunct GP2 series
Lewis Hamilton likens in-team 'silly season' to NFL player trading
Max Verstappen, Sergio Perez latest F1 drivers to disagree with FIA's political statement clampdown
George Russell could be in the spotlight even more in 2023
While further scrutiny is likely exactly what Russell does not want, as he is well aware, that will come if his desire for an even stronger 2023 campaign comes to fruition.
Russell pulled off the huge achievement of outscoring seven-time World Champion Lewis Hamilton in his first Mercedes season, but will be hoping that the Mercedes W14 is capable of a title challenge, which is his main goal at Mercedes.
Naturally then, that would only further increase the focus on Russell.