Russell suspects Red Bull, Ferrari were in 'lowest power modes'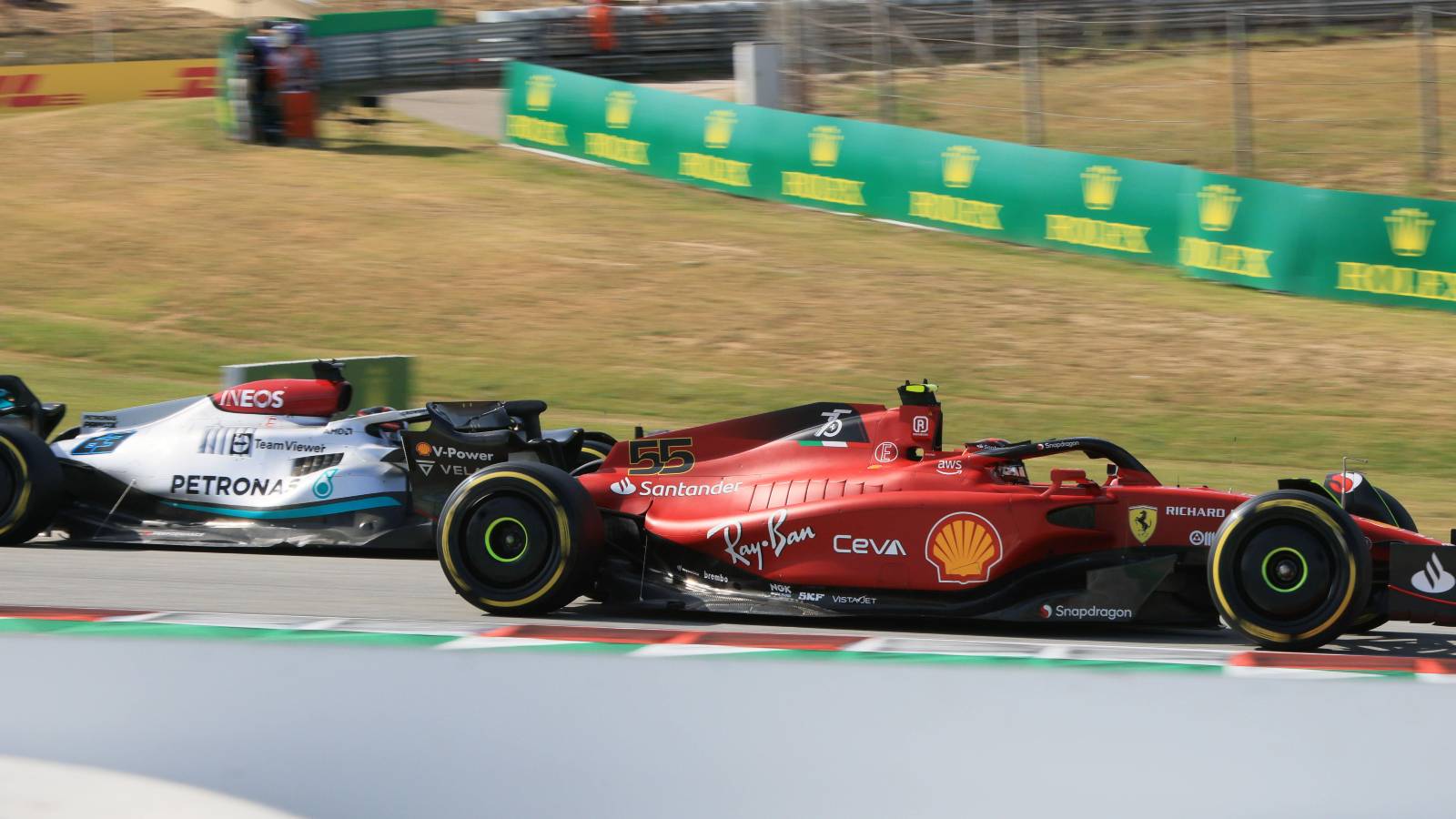 George Russell was encouraged by his and Mercedes' performance on Friday in Spain, though expects Red Bull in particular to go on and shine.
Russell recorded P4 and P2 finishes in Friday practice, outings where the Mercedes W13 seemed far less bouncy down the straights.
Of course, Russell gave hope of a Mercedes recovery at the last round in Miami when he topped FP2, only for Red Bull and Ferrari to pull away again from there.
The Brit suspects that both teams failed to show their true hands on Friday at the Spanish GP, Max Verstappen ending FP2 in P5 for Red Bull, though Charles Leclerc topped both FP1 and FP2 in the Ferrari.
It is Red Bull though who Russell believes are the ones to watch, the team having won back-to-back races courtesy of Verstappen.
Asked by Sky F1 if this was a happier George and Mercedes, Russell replied: "I don't know to be honest because Miami we were quickest on Friday, and here we're second, so let's see.
"The car is definitely reacting differently, we've got different limitations, we definitely don't have the porpoising on the straight which is good, but we're still experiencing a bit here and there in the corners, which ultimately you need to dial it out through the corners.
"I think Red Bull still look very, very strong, they look the team to be reckoned with at the moment.
"I see no reason why we can't be as far away from the front as we showed, if not a little bit closer, but there's differences with power modes, I think Ferrari and Red Bull were in their lowest power modes, so they've got a bit on us there."
"A big thank you to everyone back at the factories for not giving up and for continuing to push. We're not quickest yet, but I think we're on our way." 😀👊 pic.twitter.com/okYoYaMNhs

— Mercedes-AMG PETRONAS F1 Team (@MercedesAMGF1) May 20, 2022
The drivers found that tyre degradation was very much a factor out there on the track in practice, the soft C3 at this stage looking like it will not be a favoured race tyre.
So, Russell believes this tyre wear will "make or break" the race, thus Friday night will be spent focusing on this issue over at the Mercedes camp.
"Degradation was massive, I think that's what is going to make or break this race on Sunday," Russell predicted.
"So that's going to be where we are focused on tonight."
Asked how many pit stops will be needed, Russell joked: "Four or five."
He added: "Probably two, I need to go through the numbers, but I'd say two at a minimum as it stands for everyone."
As for whether there is a porpoising solution pending, since the W13 was still affected somewhat in the corners, Russell said: "There probably will be a solution in the pipeline, probably nothing this weekend that we can instantly implement and find the solutions.
"But I think it's finding that balance between what we want to set up the car for, qualifying or the race, and the compromises we want to make. But I think we're in a good spot."
Torquing Point: George Russell up there with the best in 2022 so far
George Russell has shown why Mercedes have put so much faith in him so far in 2022.