George Russell believes he is 'definitely ready to fight' for maiden title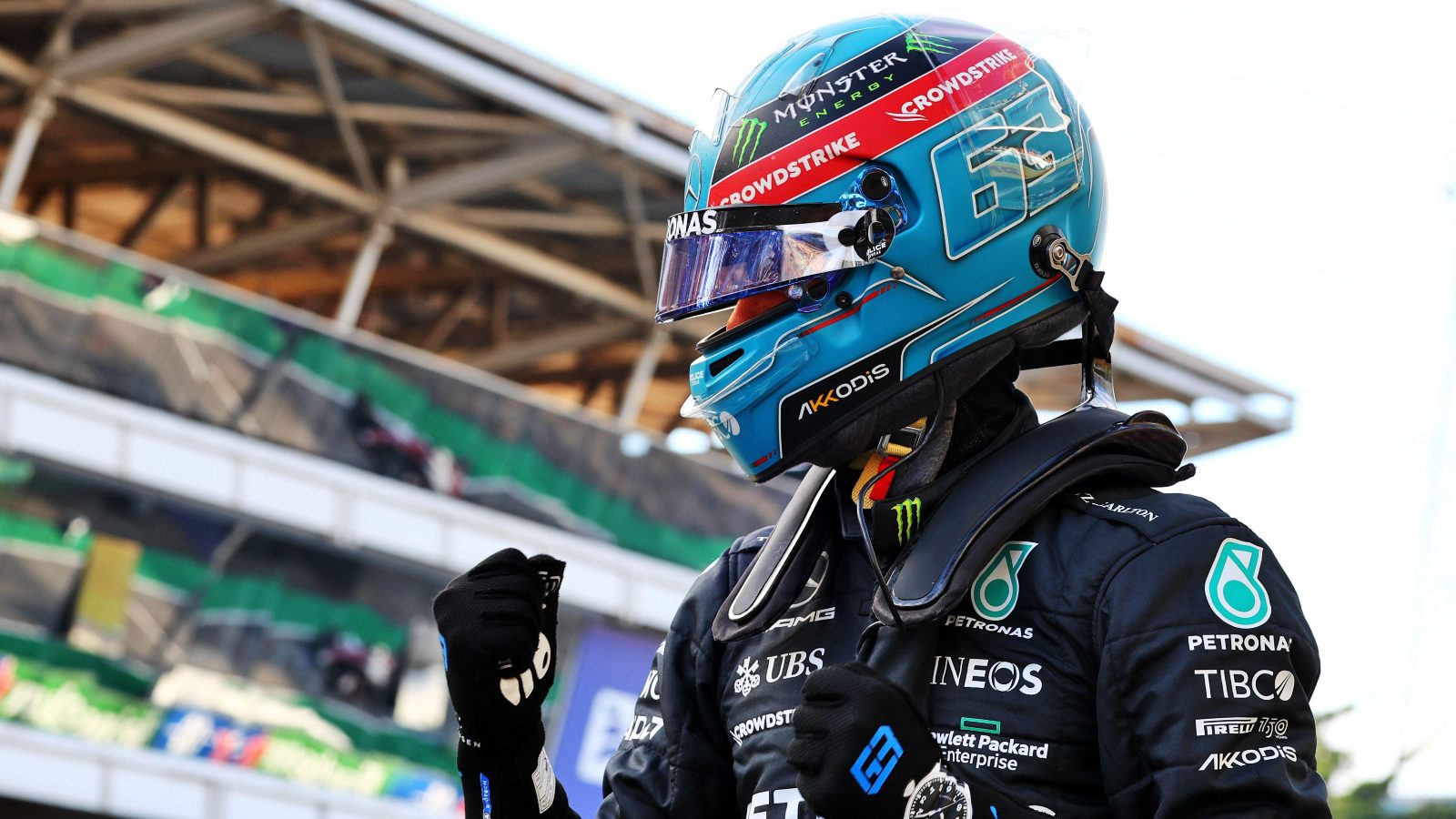 After finishing P4 in the 2022 Drivers' Championship, Mercedes' George Russell believes he is ready to fight for the World Championship.
Although his move to Mercedes may not have been what Russell was expecting with the W13 preventing the Silver Arrows from challenging for the title, it did represent a landmark year for the young Briton.
He won his first race, took his first pole position, boosted his points tally up to 294 and impressively beat seven-time World Champion Lewis Hamilton.
As such, he has earned his role as one of the names set to fight for the championship in 2023 and the 24-year-old has backed himself to be amongst the contenders.
"I definitely feel ready to fight for World Championships," Russell told GPFans.
"I don't look back on any races with regret because ultimately, we did an incredibly good job just to be able to fight for these positions.
"The fact is victory was always a little bit out of sight because we just [didn't] have the performance."
It was Russell's ability to get the most out of an underperforming W13, a skill he learned whilst at Williams, that gave him the edge over Hamilton and even when the veteran regained his form as the season went on, Russell had built enough of a buffer to keep him at bay.
PlanetF1 recommends
Legal loopholes, jail and a $400m lawsuit: Meet Alfa Romeo's new crypto sponsor Stake
Reaction to Paul di Resta's Sky F1 exit a reminder of F1's territorial fanbase
FIA president: 'How on Earth could we say no to someone like GM?'
All three of Russell, Hamilton and team boss Toto Wolff have spoken of the lessons they learned from a disappointing season and Russell said they are not going to be "upset".
"We're not going to sit here and be upset with the performances we had shown with the car we've produced," he added.
"We've got a lot to be proud of, but as a team, we've got a lot that we know we need to improve and this is not the standard we set ourselves.
"[This year] is going to be an exciting season."
Title push may be a little out of reach for George Russell in 2023
While Russell is right to believe he made a lot of progress in 2022, his credentials are still somewhat lacking when it comes to some of the other names on the list of title contenders.
Max Verstappen is now a double World Champion who picked up 15 wins in a single season, moving him to sixth in the all-time list. Hamilton's achievements hardly need saying but even if he did not win in 2022, he has done on 103 occasions previously.
Charles Leclerc has won five times as many races as Russell and Sergio Perez has more victories than the Mercedes man, too.
Going into it, 2023 does look to be a championship with many different contenders but the first few races will prove whether Russell is truly among them.