Russell recalls his late email sent to Mercedes boss Wolff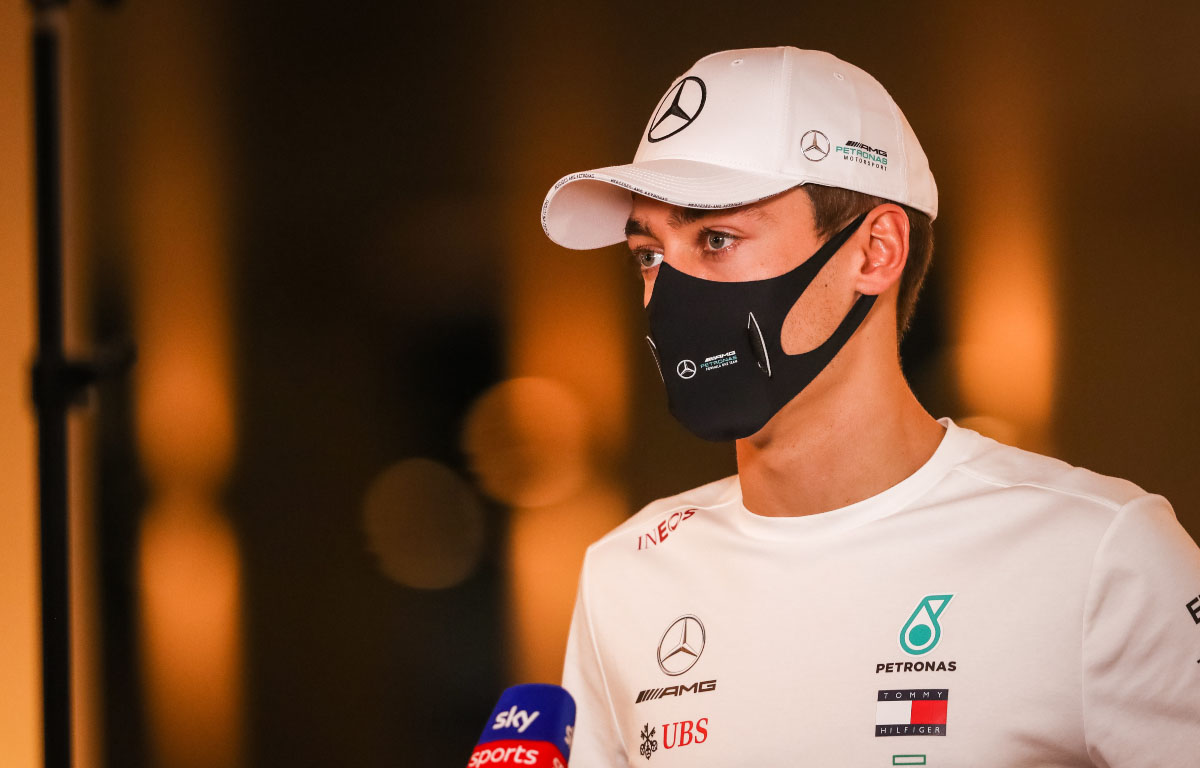 George Russell took a trip back to the email which sparked his association with Toto Wolff and the Mercedes Formula 1 team.
Come 2022 Russell will take his biggest step yet as a member of the Mercedes programme, moving into a race seat with the team where he will line-up alongside Lewis Hamilton.
It is the latest promise and stage of Russell's development which Mercedes have delivered on, a partnership which all began through an email which Russell sent to Wolff in 2014, with no guarantee of a response.
As it turned out, Wolff's reply was swift, and from there Russell's career changed forever.
"I emailed Toto in December 2014, quite late in the evening, to send him my CV and to say that I would like to meet him," Russell told BILD.
"The worst that could have happened is that he wouldn't have replied. But only 15 minutes later he replied: let's make an appointment."
It showed courage and initiative from Russell to try and make a career for himself, but he would step it up a notch to land his first seat in Formula 1 with Williams.
Now in his third season with the team, Russell has established himself as one of Formula 1's brightest prospects through his Williams stint, and that all started by walking straight into Williams hospitality looking for former deputy principal Claire Williams.
"I went to the hospitality area and asked to meet Claire [Williams]. This mentality has helped me a lot on my way," Russell stated.
Check all the latest 2021 teamwear via the official Formula 1 store
Wolff has previously opened up on that initial meeting with Russell, where he was charmed by the then 15-year-old Briton's PowerPoint plan.
"I've had his contract since he was 15 years old," Wolff told Sky Germany.
"He notified me via e-mail that he was in need of advice, told me he had previously won the British karting championship and just become British Formula 4 champion.
"He came to my office, all alone in a black suit with a black tie – it must have been his communion suit because it was a bit tight – and a PowerPoint presentation. In this presentation, he listed every reason why he could be a successful Mercedes driver in the future.
"He also had a question. He wanted to race with Carlin in Formula 3 and asked if it was a no-go for me because they used Volkswagen engines. I told him 'no, that's fine, if you want to race with Carlin, go ahead'. And he has been under contract with Mercedes ever since."
George Russell needs to shake off 'surreal' Lewis Hamilton feeling
George Russell says the fact he's joining Mercedes and driving alongside Lewis Hamilton next year is surreal, which is understandable, but a feeling that he'll need to shake off quickly.