Russell sees five teams in 2022 title picture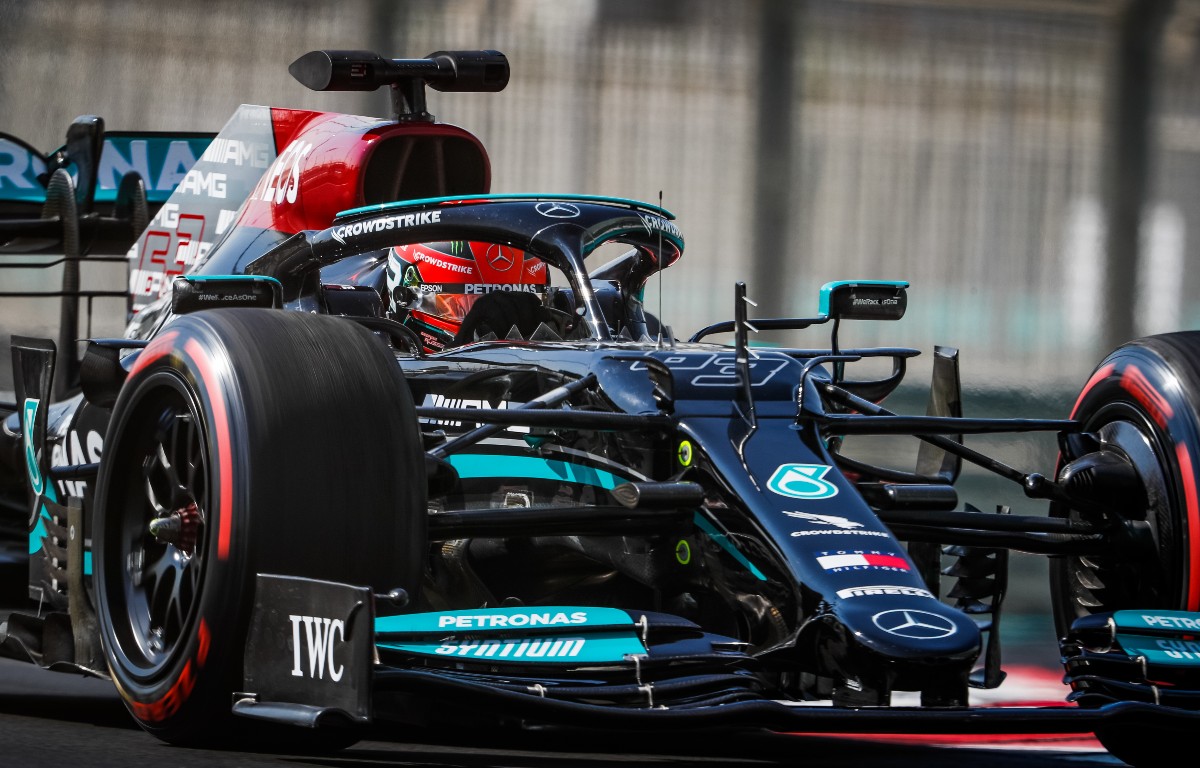 George Russell believes there will be five teams in contention for the titles during the new-look 2022 season.
A thrilling 2021 campaign came to an end with Max Verstappen taking his first World Championship in a dramatic Abu Dhabi Grand Prix – but alongside his legendary battle with Lewis Hamilton, also coming to an end was that era of Formula 1.
The cars will look far different for 2022 with Formula 1 set on bunching up the pack, making it easier for cars to follow and therefore creating more overtaking opportunities.
But with the FIA's involvement in the car designs now arguably greater than ever before, teams will have fewer opportunities to find a loophole which risks undermining the on-track aims of the new challengers.
And with the budget cap in place, dropping by a further $5m to $140m for the 2022 season, it presents an opening for teams to take a step up the pecking order.
The 2021 season was very much about Mercedes and Red Bull when it came to the title picture but Russell, who is now Hamilton's Mercedes team-mate, believes a five-team war could now be on its way.
So it wasn't just a render based on the F1 mock up! It exists in real life! Thanks to @lj_vind for these! #F1 @MercedesAMGF1 pic.twitter.com/BFIF4eyVsx

— Brad Philpot 🏎🏁 (@BradleyPhilpot) January 1, 2022
"A team like Ferrari that have been through a difficult period for the last two years will be so hungry – especially with this new rule change – to come back fighting, similar to McLaren as well," Russell is quoted as saying by the Formula 1 website.
"These teams have got the infrastructure, the talent within the engineering department, with the drivers as well, to really fight.
"I truly believe there are five teams all capable of really doing something special next year, so you've got to be absolutely on it and I think development will be absolutely key."
Naturally when such a shift in the regulations comes about, there is more lap time for the teams to find through their innovations.
And to that point, Russell believes any team starting the season on top will not necessarily finish in the same fashion.
"It won't be whoever has the fastest car [at testing or the first race], it's whoever manages to understand the car well and can develop and build from those foundations throughout the year," he explained.
"And I think all of the teams will make big progress from race one to the end of the season."
PlanetF1 Verdict
Russell sees five teams in 2022 title picture
George Russell believes that the 2022 title battle is wide open.