Russell 'would be foolish' to think Merc job will be easy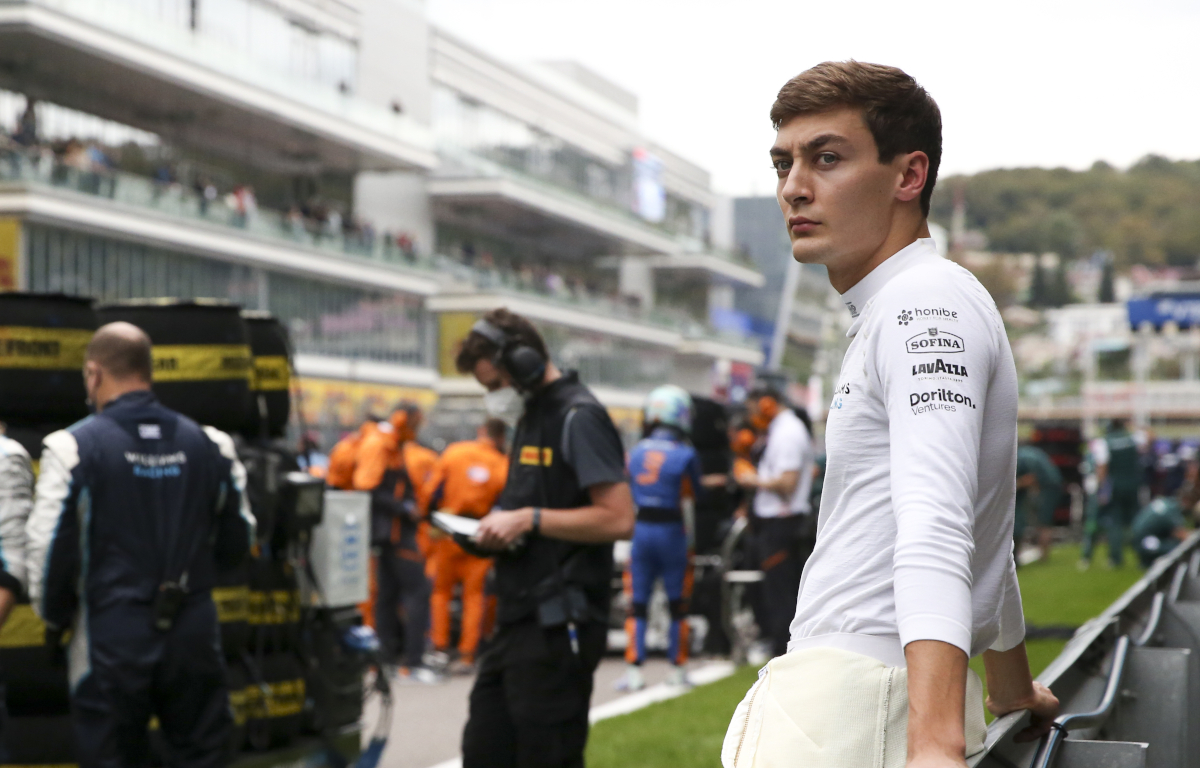 Joining Mercedes next season and taking on Lewis Hamilton, George Russell says he would be "foolish" to think it will be an easy ride.
Russell may or may not be stepping up into one of the top cars next season, it all depends on how Mercedes go with the new regulations.
While few believe the Brackley squad will drop the ball with their all-new 2022 car and its ground-effect aerodynamics, until it is on the track nobody – even Mercedes – will know for sure.
But while the new car is an unknown entity, Russell's 2022 team-mate is not.
The Briton will race alongside his compatriot Hamilton, the 36-year-old either looking for an eighth Drivers' Championship title or trying to extend his record to nine.
Mercedes motorsport boss Toto Wolff has told Russell he is free to race the reigning World Champion, calling it a "luxury problem" if both drivers are in the hunt.
But while Russell is dreaming of a first World title, he concedes his first year at Mercedes will not be an easy ride.
He told Bild: "Signing the Mercedes contract was one of the greatest moments in my life.
"But it's only one step. The really hard work is yet to come.
"To drive for a team like Mercedes and alongside Lewis Hamilton…if I thought it was easy, I would be foolish.
"I'm happy, but I also know things are only really getting started now. It will be the greatest challenge I've ever faced."
Show your support for Williams with their latest official merchandise collection
Russell's path to Formula 1 began with a late-night email to Wolff, a story that is now legendary with the then 15-year-old visiting his office with a PowerPoint presentation.
With Mercedes' backing, Russell arrived on the grid in 2019 with this year's championship the third in his three-year Williams deal.
It has been a hard slog, the Briton point-less with Williams in his first two seasons.
This year though, he broke his duck in Hungary and went on to grab his career-first podium at the Belgian Grand Prix.
"I know what it took to get here," Russell said. "Getting into Formula 1 is not the end. My goal is to become World Champion."
A dream he has had since childhood.
"When I was young, I believed I could achieve anything – including flying to the moon," he said.
"When I was around 15 I realised life wasn't that easy and it would be incredibly difficult to get into Formula 1.
"There are only 20 drivers. In order for me to get in there, a great driver has to go. That I understood that early on helped me."
George Russell needs to shake off 'surreal' Lewis Hamilton feeling
George Russell says the fact he's joining Mercedes and driving alongside Lewis Hamilton next year is surreal, which is understandable, but a feeling that he'll need to shake off quickly.