Russell calls for football-style 'referee' approach in stewarding
From a fiery drivers' meeting to a harsh penalty call, George Russell says there needs to be "more open-mindedness" from F1 stewards, but also the drivers.
This season Formula 1 has two new race directors, Niels Wittich and Eduardo Freitas, and it is fair to say not everyone is happy with some of the calls coming from the stewards' office.
This came to a head at the Austrian Grand Prix weekend when Sebastian Vettel, said to either be frustrated with a Fernando Alonso monologue about the rules of engagement or a debate that was going in circles, walked out and copped a fine.
Since then several, including Russell, have spoken about their frustration over some of the decisions that have been made this season.
Russell's solution, put forward at Paul Ricard, is to have a more football-style type of steward where each incident is taken on merit, not a black-and-white rule book.
"The feeling is they [the stewards] are doing a good job of sticking to the letter of the law, but sometimes things need to evolve," Russell said as per GPFans. "I do think we need a bit more open-mindedness between all of us.
"We need to work together on this and we need to evolve that set of regulations, the sporting regulations, and we need to work together to do that. Just because there's a regulation doesn't mean it's the right regulation."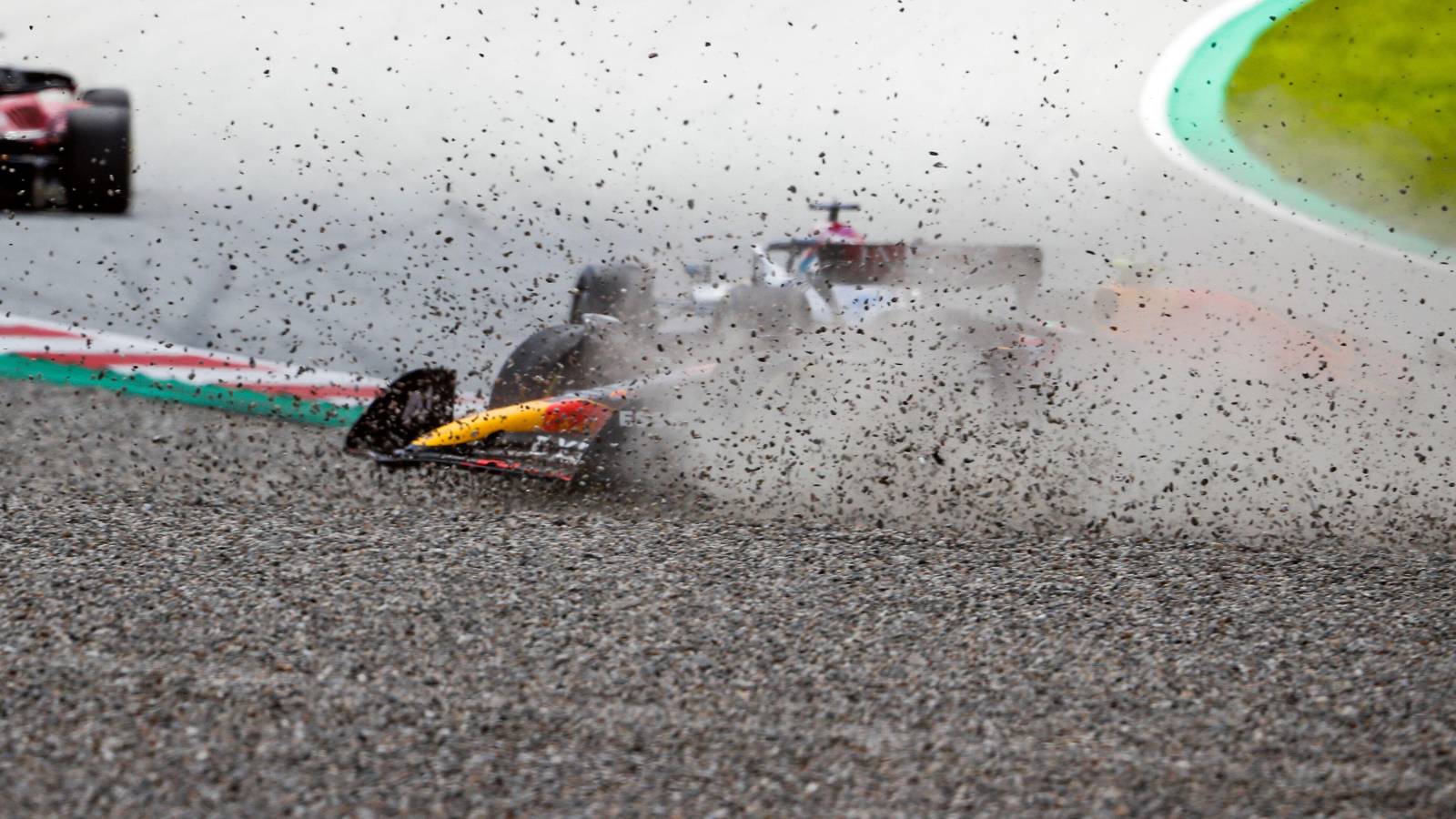 The Mercedes driver cited his five-second penalty for causing a collision with Sergio Perez on the opening lap of the Austrian Grand Prix, Russell bumping into the Red Bull driver as Perez tried to audaciously pass around the outside of Turn 4.
"My incident with Checo last week," he continued, "to the letter of the law I was in the wrong and I deserved the penalty, but I knew that as soon as he turned in from the outside he was ahead of me, and I knew I was just going to understeer under into him.
"Racing is a very dynamic sport, and you just need to…I don't want to say look at it case-by-case, but it's not quite as simple as saying 'This is what it says in the regulations and this is what we are going to stick to' when it's a battle.
"In football, you can't say if a player tackles in this manner he is going to get a yellow card because every tackle is different. They try to have a guideline, but not a black-and-white 'You can tackle like this' or 'You can't tackle like that.'
"Potentially that is what we need to be taking forward in the racing approach. It's very difficult, but I am sure over time we will get to a more united front."
Russell called on the race directors to be open to evolving the rules.
"It's a very difficult job that the race director has and ultimately the job is to police the rules," he said before adding but "are the rules and regulations correct for this current spec of cars?
"Ultimately everything has to evolve and for me, you have to go to the root cause of the problems and the root cause is the circuits."