Russell's form has 'definitely raised an eyebrow from Lewis'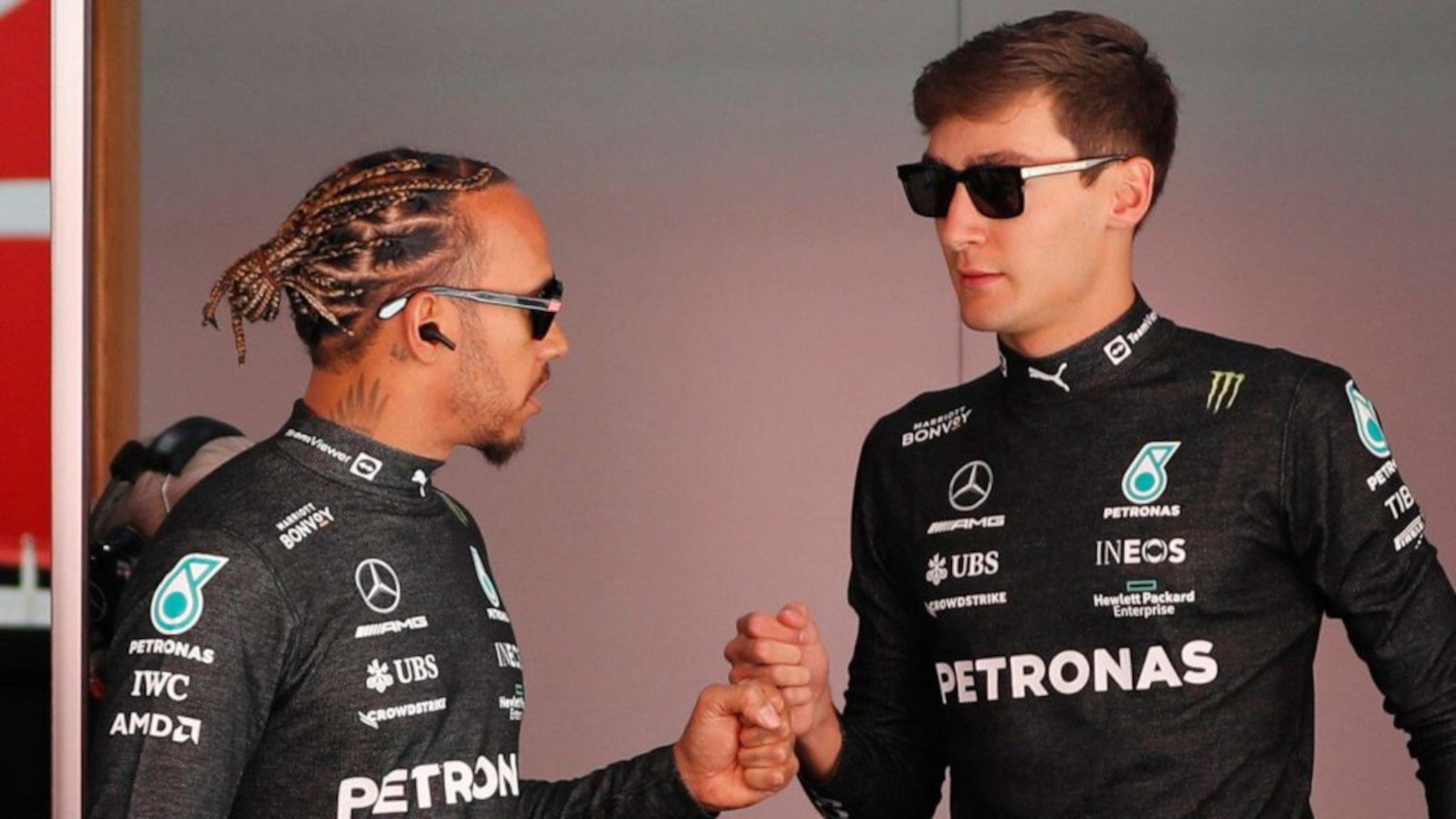 With George Russell seemingly adapting to F1's new era of cars a lot faster than Lewis Hamilton, Anthony Davidson reckons his new team-mate's pace "definitely raised an eyebrow" from the seven-time World Champion.
Russell has been Mr. Consistency in his first campaign with Mercedes, the Briton running up a tally of ten top-five results in 11 races, nine on the trot to start the season.
Racing out to a 37-point lead after the Azerbaijan Grand Prix, pundits talked up Russell and his potential to replace Hamilton as Mercedes' lead driver.
However, in the last three races it has been Hamilton who has been on a rampage, taking three podium results, the Briton in contention for the victory in two of those races. He has cut his deficit to Russell to 19 points.
Davidson feels Russell's early season would have been a bit of a concern for Hamilton.
"George is driving a brilliant season so far, only a few hiccups, but that's what you expect in a first season at a top team," the former F1 driver told Sky Sports News.
"There's a lot of pressure there for George and he's learning from the master, isn't he? What a privileged position to be in for George.
"I did expect him to have the raw pace straight away. We saw that at Williams, he always shone through, particularly in qualifying. He was labelled Mr Saturday for quite some time, I think that label has gone now because he's proving himself during the race days.
"It's definitely raised an eyebrow from Lewis I think, seeing George's approach to this season and how he's adapted so well to these new cars."
The 43-year-old, though, says Hamilton is beginning to come to the fore as shown by his string of P3 finishes.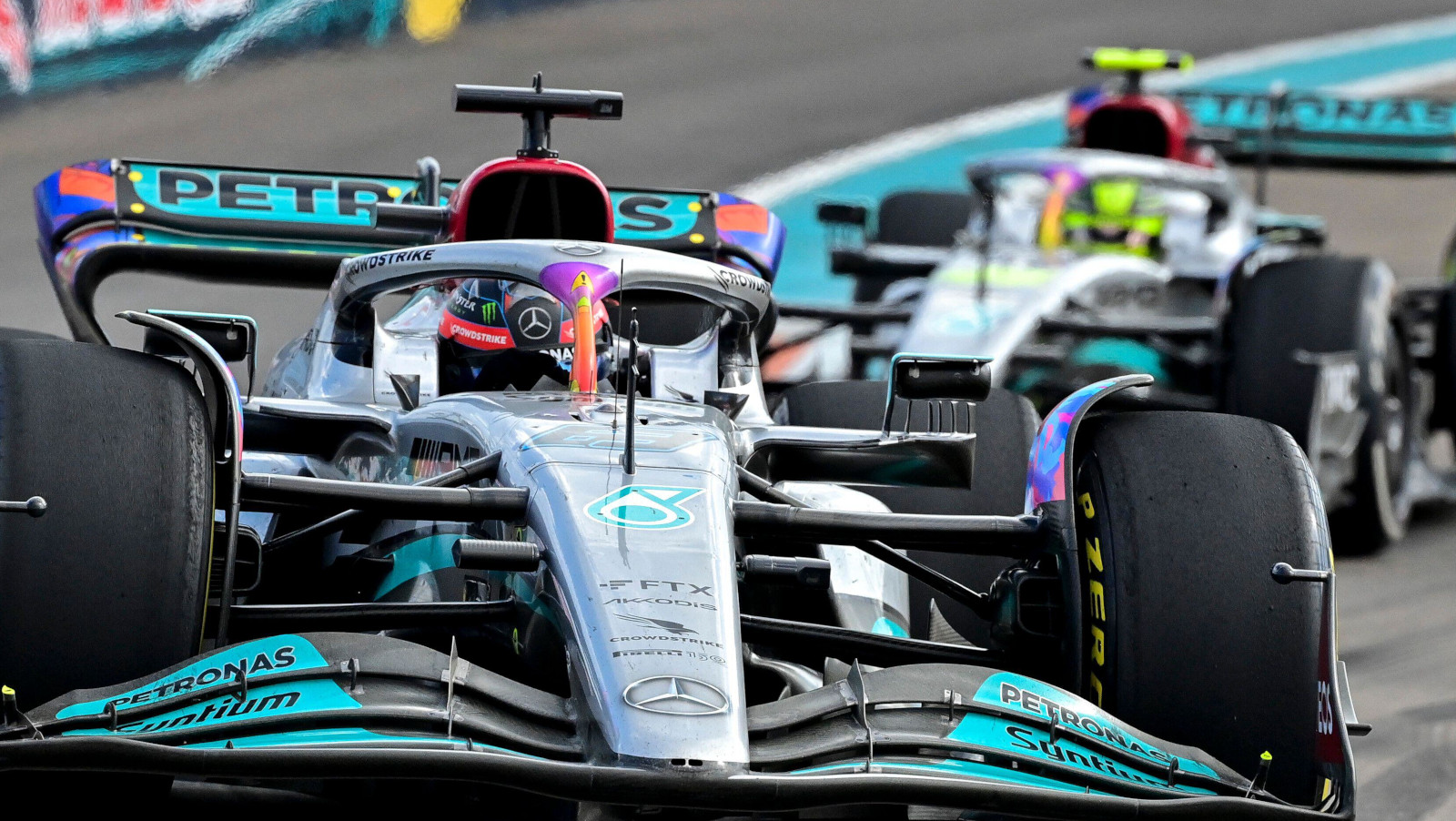 "Now that the car is becoming more familiar to the car that Lewis drove last year and the years before," he continued, "I feel like that he's now coming into his stride a bit more and they're not trying so many drastic changes to the car.
"I feel like now they're narrowing down on where they need to be and not going so outside of the window of setup options, I feel like Lewis is now getting more into his stride and starting in the last couple of races to really show his quality again."
As such Davidson reckons Mercedes are not far away from their first win of this season. He says it could even come at this weekend's French Grand Prix.
"It's definitely a long shot," he added, "but I think if there's any circuit you could choose from this season, it would have been Silverstone and Paul Ricard, where Mercedes would have a chance to mix it with the top two teams – Red Bull and Ferrari – on genuine pace.
"Coming off the back of Austria, where they had a good solid race – unfortunately qualifying didn't really go their way with both cars crashing out – but the pace looked pretty good. Not on the same level as Red Bull and Ferrari, but traditionally that's been quite a weak circuit for them.
"Bearing in mind what we saw at Silverstone, really strong race pace there, Paul Ricard – a nice smooth circuit which should suit the car, high grip situation as well, high degradation on the tyres, all of these elements coming together for Mercedes should mean, by rights, that the car should be in its happy place."
Where do Mercedes stand right now?
Mercedes have certainly improved over the past few races, but can they challenge at the front again?