Russell wants two free practice sessions
George Russell says scrapping Friday practice completely would cause chaos, but two sessions instead of three for a race weekend is ideal.
The Eifel Grand Prix proved to be a preview for the upcoming two-day Emilia Romagna Grand Prix after rain and fog at the Nurburgring forced all Friday running to be cancelled.
That meant drivers only had one practice session before qualifying on Saturday before the race on Sunday, which is the way it will be by design for the Emilia Romagna GP.
And the three-hour reduction in practice time certainly went down well with the fans.
Russell said to scrap Friday practice completely would be too "chaotic", but thinks it would be good if there were only two practice sessions instead of three.
"I don't think we should drop Friday altogether but I do believe three practices and four hours of practice is too much. Two sessions would be nice," he is quoted by GPFans.
"I think if we ditch Friday altogether it would be a little bit chaotic because we don't get that practice to get the right cooling on the car, to get the right brake nozzles to feed the right temperature into the tyres and finding the right downforce level."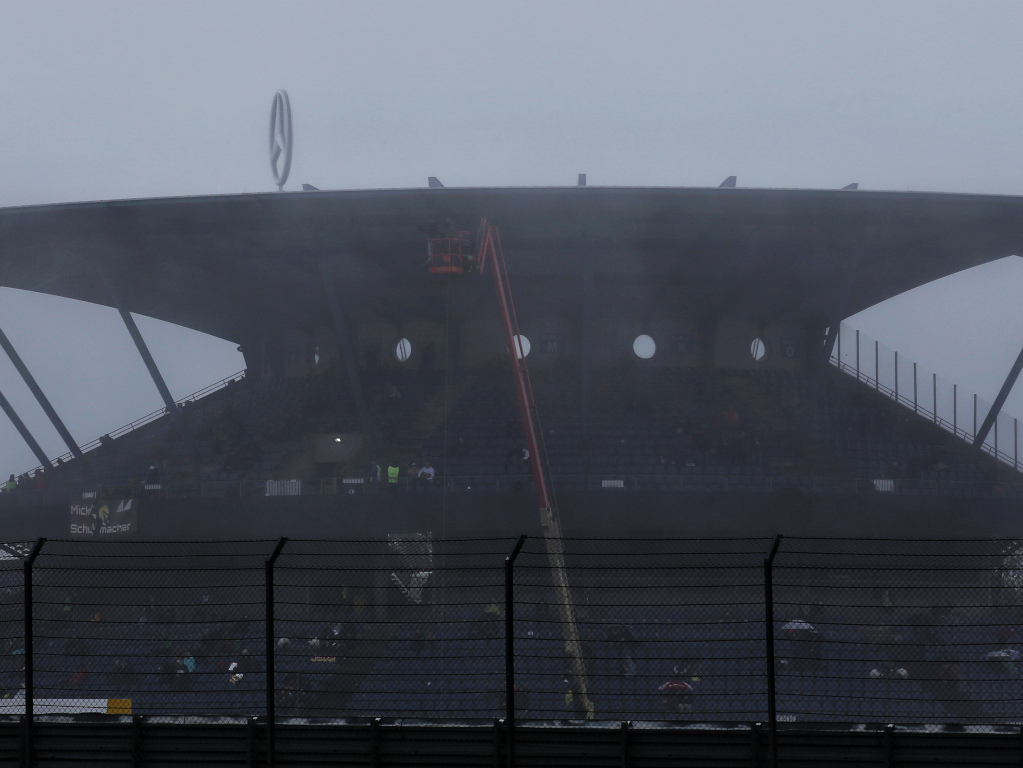 Get your hands on the official Red Bull 2020 collection via the Formula 1 store
With just two days of running at the Nurburgring the gap between Mercedes and Max Verstappen at the top was far smaller than in the previous rounds of this season.
The Dutchman qualified within half a tenth of Lewis Hamilton, and Russell does think less practice would see the order mixed up a little.
"From my personal side, I enjoyed it [the two-day format], I enjoyed the challenge," he confirmed.
"It brings opportunity because it's a little bit more unknown for everyone. I guess it depends on how much of a risk you would like to take as a team with these things because you don't have the time to test to know for sure.
"I do believe the level is so high in Formula 1 that people don't often make mistakes. A lot of the reason for that is because we do so much practice.
"Perhaps at the Nürburgring, the cars broke down more because we didn't get the practice on Friday for them to have the right exact cooling levels and this and that, or drivers making more mistakes."
Follow us on Twitter @Planet_F1, like our Facebook page and join us on Instagram!