Russell wants 2022 seat sorted by summer break
George Russell says that in an ideal world, his Formula 1 situation for 2022 would be locked in by the summer break.
The 23-year-old Briton is attached to Mercedes but spending a third year with Williams, essentially 'on loan' while he hones his trade with a view to driving for the World Champions in the medium term.
Whether that will be next year depends on what happens with Sir Lewis Hamilton and Valtteri Bottas, who are both currently contracted only for 2021.
Hamilton was suggesting at the start of this season it could be his last before retiring, although more recently he has hinted another Mercedes deal could be finalised.
Bottas' position is more dependent on his performances, with the Finn under greater pressure than at any stage since joining Mercedes in 2017 as Russell is waiting in the wings for his chance.
It was midsummer last year when the Finn's deal was extended and if it was down to Russell, a decision would be made by Mercedes at some point before the Hungarian Grand Prix on August 1 – even if it means his wait for an opportunity being further extended.
Russell has driven one race weekend for Mercedes – at last year's Sakhir Grand Prix when Hamilton was sidelined with COVID-19, and he led for much of the race before having his victory hopes scuppered by a botched double-stack pit-stop followed by a slow puncture.
"I think, naturally, we all want something decided either way by the summer break, really," Russell told Autosport. "I think it's in everyone's best interests.
"But to be honest, I'm not pushing the subject with anyone really – with Mercedes, with Williams. I'm purely just focused on my job here.
"And I know that, as I've always said, if I perform to my potential [that I] believe I'm capable of, you're putting yourself in the shop window.
"I think that race in Bahrain gave me a unique opportunity to almost prove it. Whereas, before that, it was always a small unknown – because of the situation I found myself in [with Williams].
"So I'm really not pushing the subject. Just enjoying every single race, enjoying where I find myself."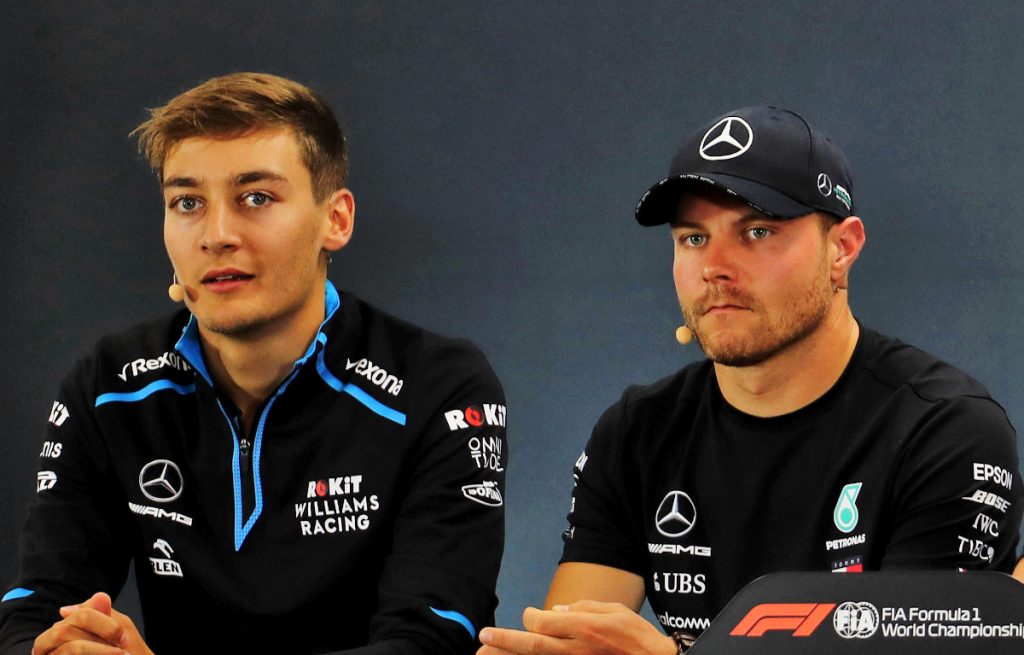 F1 TV are offering PlanetF1 readers 10% off their Access and Pro subscriptions! Click here and use the code PLANETF10 at checkout*
*offer expires midnight on Sunday, June 6
Asked if a decision "either way" for 2022 meant a simple choice between joining Mercedes or staying with Williams for a fourth season, Russell said: "I mean obviously there's a lot of talk about a promotion to – or a move, I should say – to Mercedes.
"Mercedes just want the best for me. And if they believe I deserve the opportunity, then it will be there.
"If they don't believe I deserve it, they will find me a seat somewhere where I can continue to develop.
"But I feel like I'm ready to fight for World Championships and fight for victories.
"I feel ready right now to be able to do that, let alone with another year under my belt by the end of this season.
"So wherever I find myself next year, I want to be in a car that will give me the chance to win races.
"I didn't fight my whole career to get to F1 to be fighting for 15th and 16th. I fought my whole career to get here and to win, and that's what I'm so focused more than ever on doing."
Follow us on Twitter @Planet_F1, like our Facebook page and join us on Instagram!