Russell leaving Williams in 'great mental shape'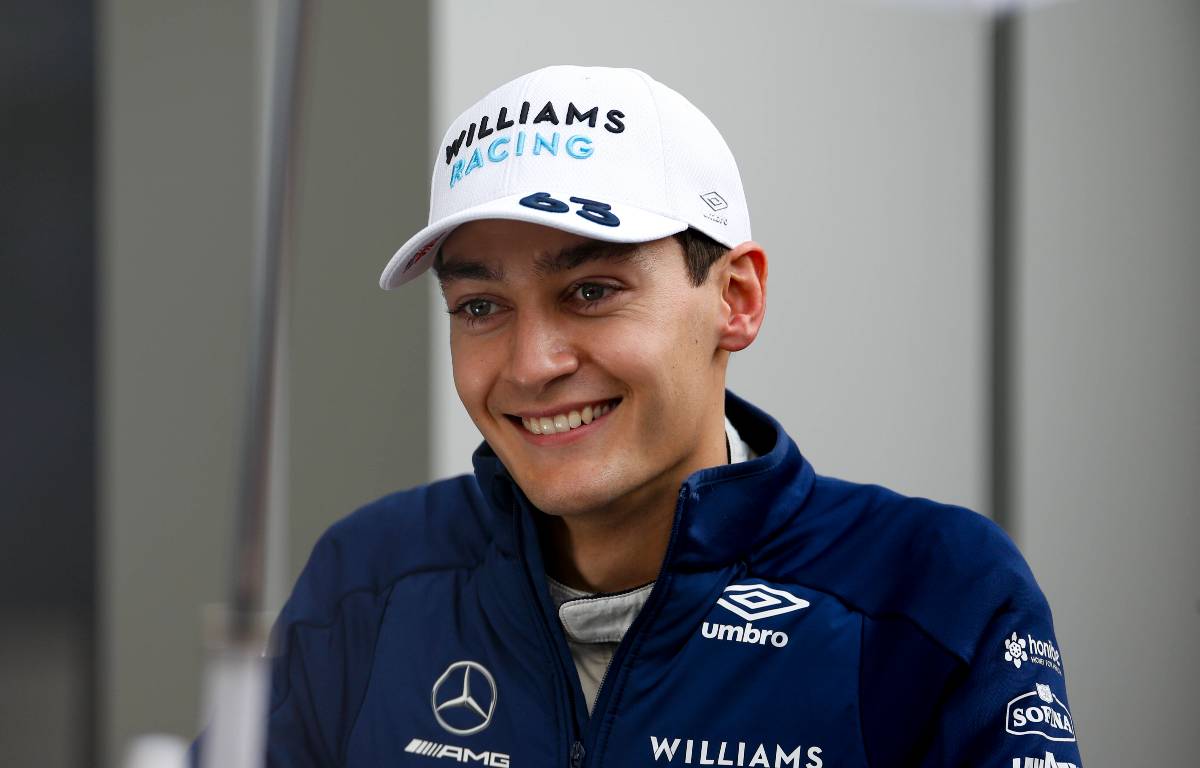 George Russell says he is in "great shape" mentally for his move to Mercedes after three formative years in Formula 1 with Williams.
The announcement that Russell will be Lewis Hamilton's team-mate next year has coincided with him becoming a regular points-scorer in F1 for the first time.
After two full seasons racing at the back of the field, Williams have taken a significant step forward since the Hungarian Grand Prix just before the summer break.
Having never previously done so at all for Williams, Russell has now scored points in four of the last five races, was classified in second position in the washed-out Belgian Grand Prix and has qualified in the top three twice.
It means he is exactly where he could hope to be achievements-wise as he prepares to move into the seat being vacated by Alfa Romeo-bound Valtteri Bottas with the reigning World Champions in 2022.
But it is the more difficult moments during his time with Williams that have made Russell feel he is stronger for the task that lies ahead.
It's official. Next year, I'll be a Mercedes F1 driver. This is a special day for me and I want to say a huge thank you to @WilliamsRacing, @MercedesAMGF1 and everyone who has supported me in getting to where I am today. I couldn't have done it without every single one of you. 💙 pic.twitter.com/MmGA1vr9mR

— George Russell (@GeorgeRussell63) September 7, 2021
Show your support for Williams with their latest official merchandise collection
Asked during an interview with Gazzetta dello Sport what the three years with Williams have left him with, the 23-year-old Briton replied: "A great mental shape.
"It's easy to manage victories, you celebrate them. Dealing with hard moments or mistakes is the real challenge. They have tempered me, I'm more mature as a person and as a driver.
"In 2019, the team was in a difficult moment, always last. The hard work in the factory and on the track, however, paid off and we are proud of that. I will leave satisfied."
Although it had appeared for some time to be an open secret that Russell would be joining Mercedes next year, until it was actually confirmed there was always an element of doubt about whether the call-up would arrive.
On the emotions he had felt when it finally did, he said: "I realised those who believed in me were really giving me a chance. They reassured me. I knew I had to work and have faith in the stages to get there. And we got there.
"The hunger is there, in the sense of wanting to prove to myself and everyone who supported me that I can do it. I mean Mercedes, Williams and my family."
Russell has earned his Williams success
George Russell has earned his Williams success
George Russell has been doing fantastic things this year, and it's all down to the fact that he is a great driver.