George Russell believes being "honest with myself" is the best way to progress as a driver and continue his rise towards the pinnacle of Formula 1.
The 22-year-old Briton is not afraid to hold his hands up following a mistake, as he did after crashing out of last year's Emilia Romagna Grand Prix at Imola behind the Safety Car when on course for what would have been Williams' only points of the season.
But not only when it comes to errors is Russell a realist. He is also more than happy to watch F1's top stars and learn from what they do in terms of maximising his own performance, especially over a single lap.
After the Imola mistake, Russell was refreshingly candid and profuse with apologies to the team, while also receiving plenty of support from high-profile figures within the sport urging him to keep his chin up.
Although such admissions might be perceived as a weakness by some harder-nosed individuals, the Norfolk-born driver is convinced he did the right thing.
Driver and team face coverings are available now on the official Formula 1 store!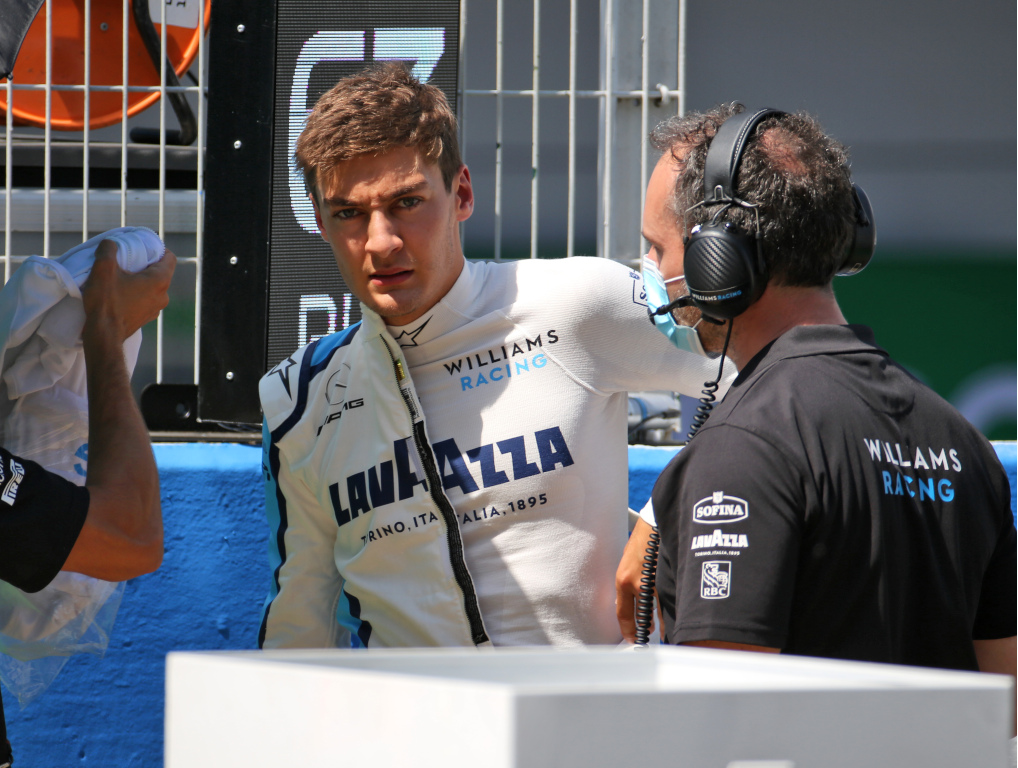 "If you're the one to make the mistake, it's always important to hold your hands up because it makes others realise that if they make a mistake, they can hold their hand up and learn from it," said Russell during an interview with Autocar.
"That was important, not just for myself but also for the team, to say 'I messed this up, I'm incredibly sorry and I'm doing my utmost to not let it happen again. I'll come back stronger and deliver the goods'."
Similar sentiments apply to when Russell feels he has left a tenth or two out on the track.
"I'm honest with myself, I know when there's a bit more time in there," he added.
"When I watch a lap of Lewis Hamilton or Max Verstappen and I see what they are achieving, I know if I've managed to do similar or if I'm a bit away from them. I'm my biggest critic."
Big things are expected of Russell, whose Imola mistake did nothing to dissuade Mercedes he was the man to stand in for Sir Lewis Hamilton at the Sakhir Grand Prix when the seven-time World Champion was sidelined after contracting COVID-19.
He could not have done much more to highlight his potential, giving himself every chance of a victory which was only denied by a pit-stop blunder from Mercedes and a subsequent slow puncture.
"You've got to treat every opportunity as if it's your last because you don't know what's around the corner," said Russell. "I don't think anyone could have predicted what happened in Sakhir…"
Follow us on Twitter @Planet_F1 and like our Facebook page