Russell says 'impossible' to 2022 Red Bull drive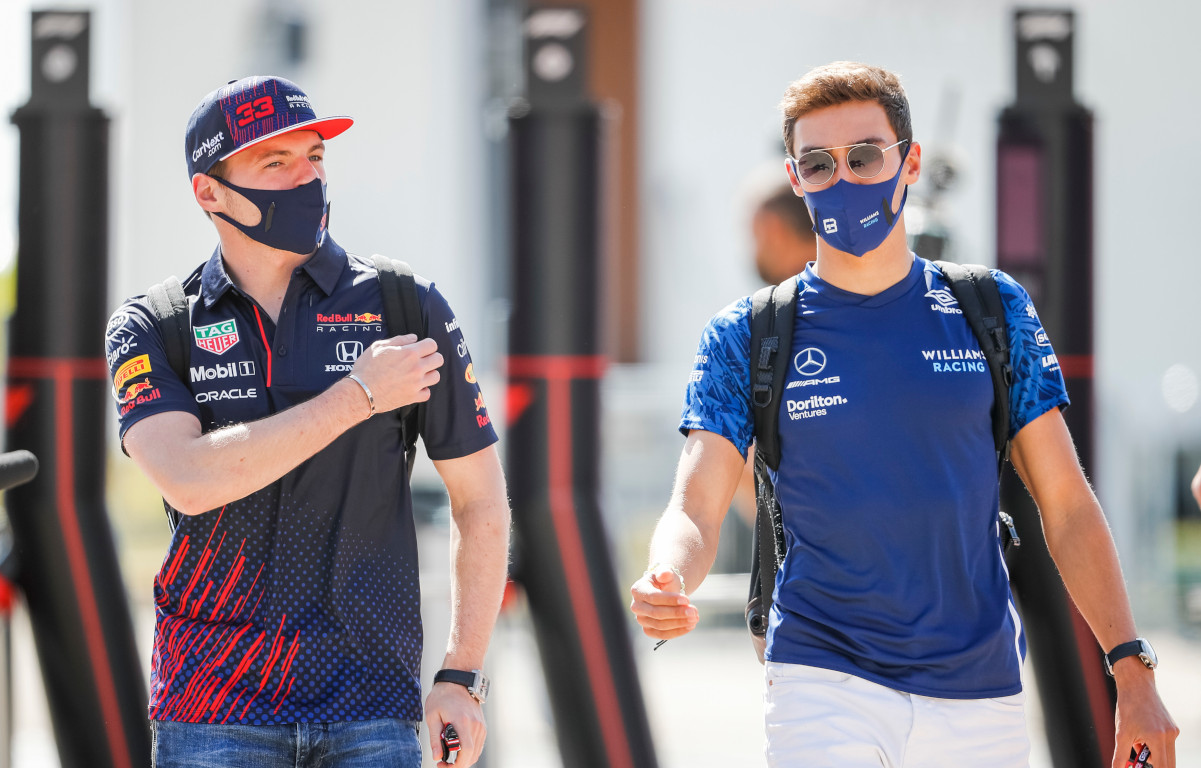 George Russell will not be heading to Red Bull next season, saying it is "impossible", while the only other thing he is sure of is that he will be racing a Mercedes engine.
The Briton is expected to head to Mercedes for 2022 or a year or so later, but Red Bull advisor Helmut Marko decided to stir the pot when he stated earlier this month that Russell is "certainly worth considering with the performances he is now showing at Williams".
He added that if Mercedes let Russell go, "that would be such a faux pas I honestly can't imagine it".
As for whether Red Bull would be open to stealing the Briton, Marko would not give an answer as he reckons there is no point even considering it as Russell is Mercedes-bound, it's just a matter of when.
As for the Williams driver, while he is happy to know other teams are paying attention to his performances, joining Red Bull would be "impossible".
"It's impossible for me to drive at Red Bull next year," he said in an interview with RTL.
"I'm a Mercedes driver. Mercedes have been by my side throughout my career. As a young driver, Mercedes have given me many opportunities."
He added: "Of course it's nice to get positive feedback from the Formula 1 scene or to hear about the interest of other teams , but my only loyalty is to Mercedes."
But while the Briton has yet to learn if he will be spending a fourth season with Williams, or replacing Valtteri Bottas at Mercedes, the one thing he is sure of is that whatever car he is in next season, it will have a Mercedes engine.
"I will definitely drive a car with a Mercedes engine, that's for sure," he said. "I'm a loyal Mercedes man.
"Mercedes is my car, my brand. So there's no doubt it will be a Mercedes engine next season.
"What colour the car will have, I don't know yet."
Take care of the things you love 🤍 pic.twitter.com/SxsyTUfIOT

— George Russell (@GeorgeRussell63) July 11, 2021
Check out all the latest Mercedes merchandise via the official Formula 1 store
As for when he might learn if he has been promoted or not, Russell echoed Toto Wolff by saying that will probably only be confirmed after the summer break.
"At the Spa race the earliest possible time would be, but certainly not earlier," he said.
"That kind of thing just takes time. And we have to decide that at the right moment and it just hasn't come yet.
"This season is so intense for everyone, for the teams and also for the drivers. This decision about me is simply not a priority. We are not even halfway through the season and are already talking about the next one."