Russell knows where he will be driving in 2022
George Russell is trying his best to keep all information guarded, but has divulged he knows his team for 2022.
The Mercedes-backed driver is in the final season of his three-year deal at Williams and while the Grove outfit are not ruling out retaining his services, it is looking more and more likely he will earn a call-up to Mercedes in place of Valtteri Bottas.
Rumours have persisted that Bottas is on his way to Alfa Romeo or Williams, with Alfa Romeo's Kimi Raikkonen having just announced his retirement.
Russell initially was not going to give anything away, telling reporters at the Dutch Grand Prix: "As it currently stands I have no news to announce really, the same position as we were in at Spa."
But after digging a little deeper, it turned out Russell indeed knows the decision which will make major news when it becomes public.
"Yes, I know where I'll be driving next year," he said with a smile.
Russell said he was "verbally" informed of his future "before Spa".
"I'm not going to sit here and lie and not say the truth. The truth is there is nothing to announce," he added.
"But as I said, I'm aware of the situation, of where I'll be racing next year, and I was informed just prior to Spa."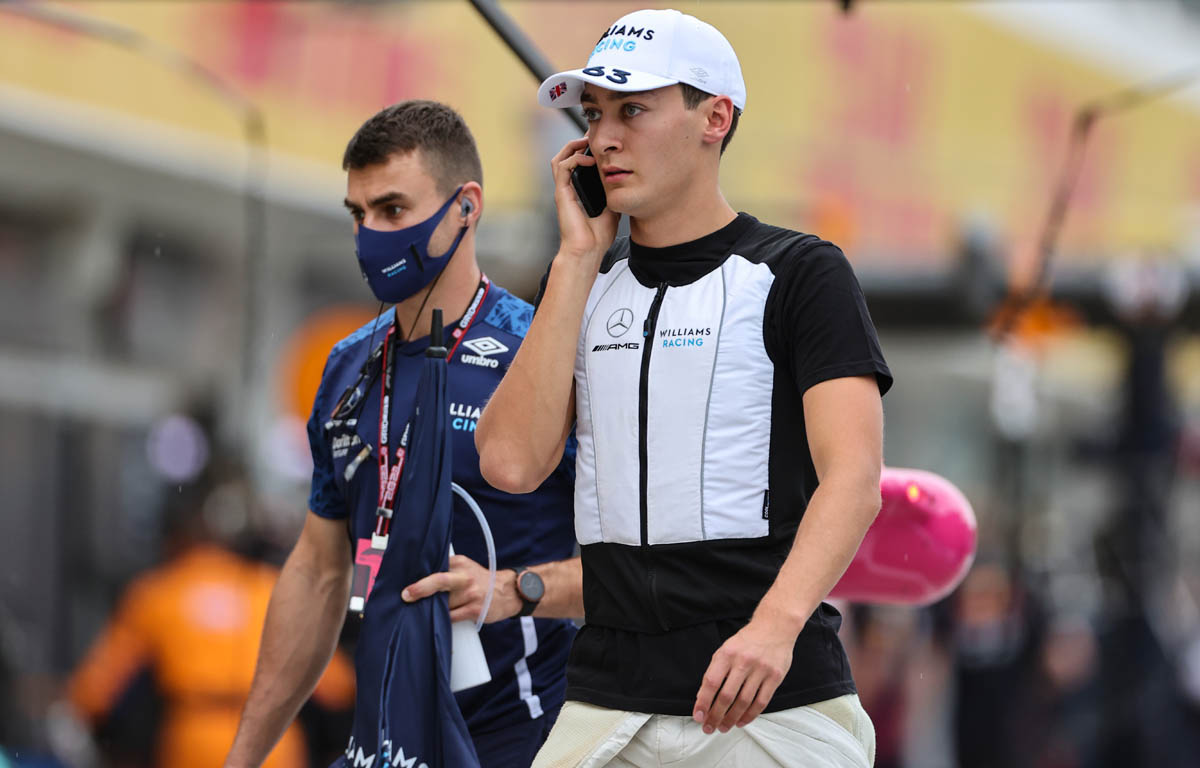 Check out all the latest Mercedes merchandise via the official Formula 1 store
Russell has prior experience in a Mercedes, that occurring at the 2020 Sakhir Grand Prix.
That opportunity saw him stand in for Lewis Hamilton, who had tested positive for Covid-19, whereas if he landed the seat for 2022 then Hamilton would be Russell's team-mate.
Russell has regularly referred to the seven-time World Champion as Formula 1's "greatest of all time", a competitor for whom he has great "respect".
But by repeating those beliefs, he does not want that to be read into as a clue towards where he will be driving in 2022.
"As I've said a number of times over the past three years, I've a huge amount of respect for Lewis and everything he has achieved," said Russell.
"I've seen him working incredibly hard with the engineers when I was there as a junior driver, and that he definitely doesn't just rely on his immense natural talent. He goes above and beyond to try to find the extra bits.
"For any driver, you want the opportunity to go against the best and learn from the best, and that would be an incredible opportunity to be there.
"But don't take anything from me saying this now because these are the same things I've said for the past three years.
"Lewis is the greatest of all time and it would be a huge opportunity to go alongside him and learn from him."