Mercedes have promised Russell equal status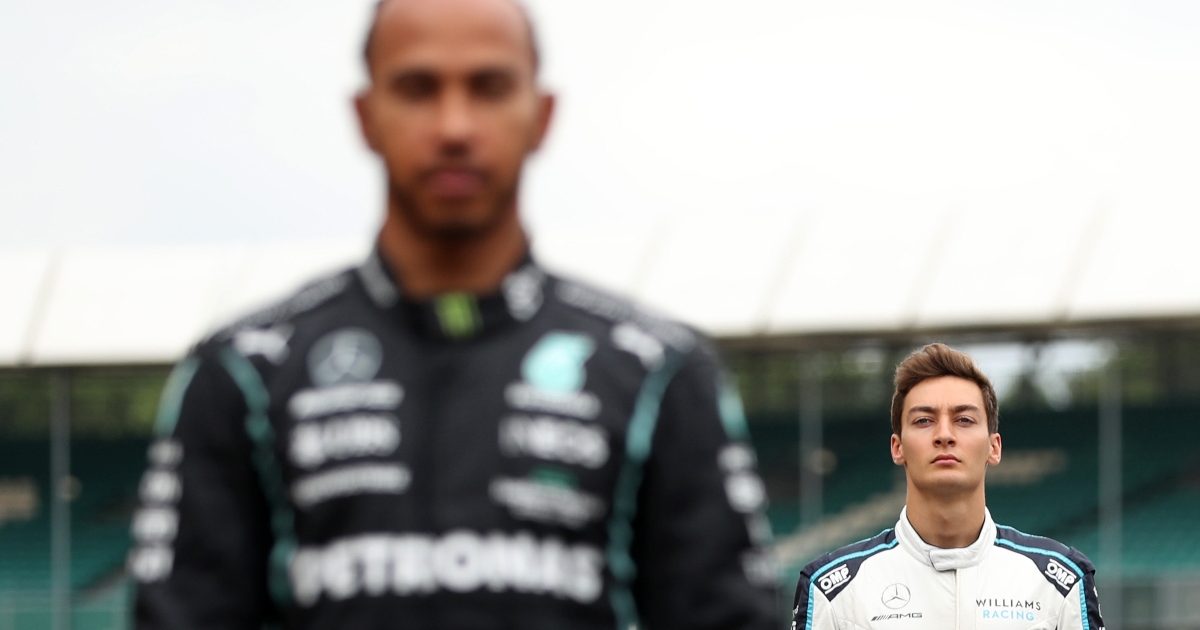 George Russell says that Mercedes have promised he'll be treated equally to Lewis Hamilton and won't be a number two driver.
It has now been confirmed that he'll partner Hamilton at the German team next season, replacing Valtteri Bottas who is joining Alfa Romeo.
Since joining at the start of 2017, the Finn has very much played second fiddle to Hamilton, often having his own races compromised for the sake of the Brit.
Russell is confident he won't have to play that role himself though, and says he has always been given assurances by the team.
"I'm definitely going on level terms and that was made very clear to me," he told reporters in Italy.
"Mercedes are always respectful in that regard, to give both drivers the best opportunity.
"Naturally, I believe in myself and I have high aspirations but equally I know just how tough it is going to be.
"Lewis is a seven-time world champion for a reason and I think I'm in one of the most fortunate positions on the grid to be able to go out there and learn from him.
"For myself, I see this partnership with Mercedes as a long-term thing and I need to use next year as a real opportunity to learn everything I can and take it race by race and just see how I get on."
Check out all the latest Mercedes merchandise via the official Formula 1 store
While the 2022 campaign will be the first time he has driven for the German team on a full-time basis, Russell has been part of the junior programme there since 2017, with them playing a big role in getting him a seat at Williams two years later.
Because of that, he feels like he's going back to where his Formula 1 journey started.
"It's pretty surreal to be honest because I've been part of Mercedes for so long now," he added.
"I joined as a junior driver going through the ranks, tested for them, reserve driver and then still, being at Williams, they overlooked everything and managed me.
"So in a way, I'm almost returning back to where I started my journey towards F1.
"But equally, it's sad to close this chapter with Williams but it has been a great journey and I'm so pleased we've had some great results of recent races to show for our efforts."
Planet F1 verdict
Lewis' message to George Russell
Lewis Hamilton has sent a welcome message to George Russell after the announcement was made that he would be driving alongside him for 2022.