George Russell hits back at Lewis Hamilton after Jeddah good luck claim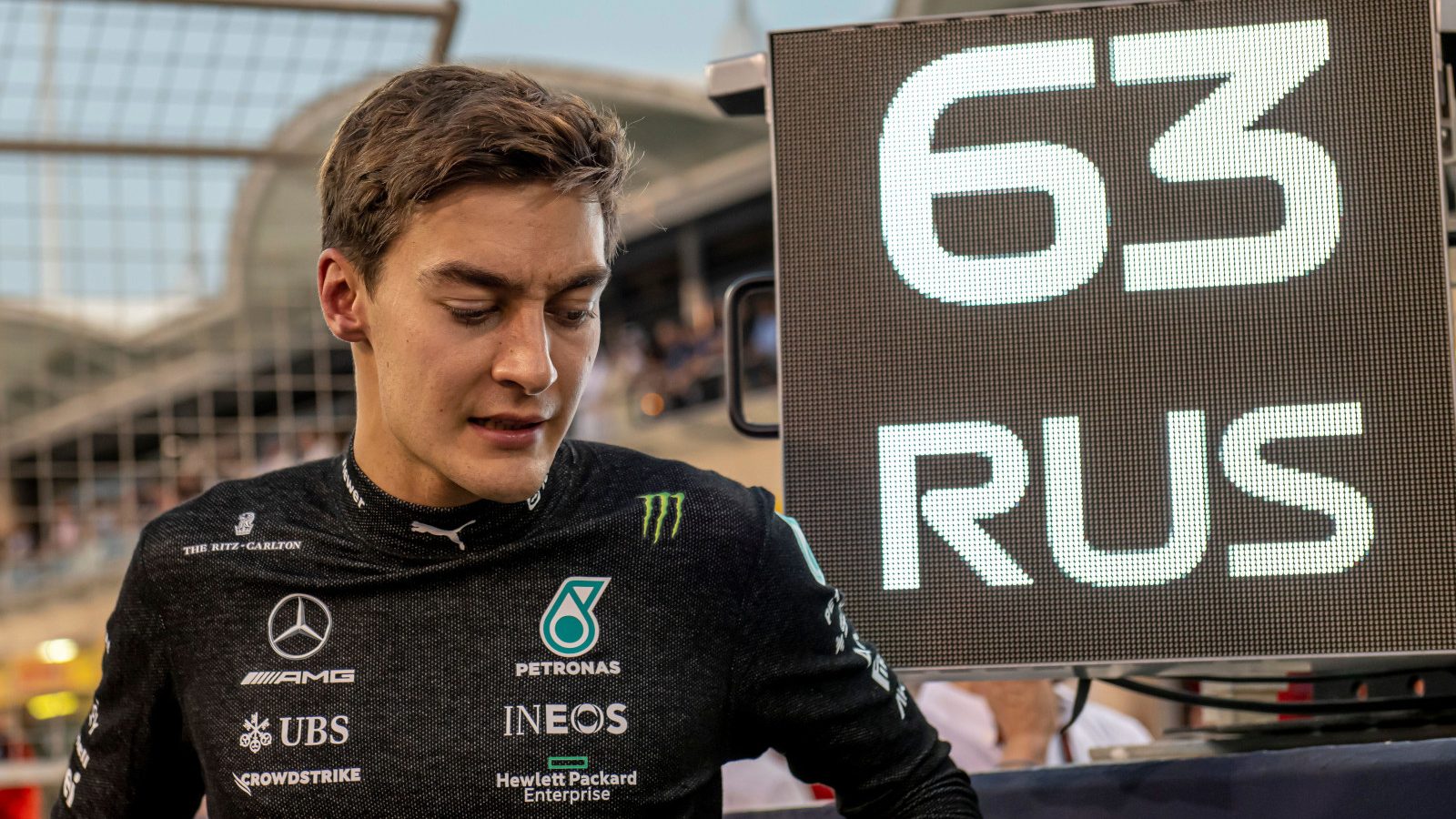 George Russell has responded to Lewis Hamilton's suggestion he got lucky with his set-up at the Saudi Arabian GP, saying luck had nothing to do with it and it was all "down to preparation".
Hamilton was beaten by Russell at the Jeddah circuit, the younger of the two Britons four-tenths up in qualifying before racing his way to fourth with Hamilton P5 on the night.
Five seconds behind his team-mate, the seven-time World Champion implied it was luck that helped Russell on the day.
"I think if I had the setup George had, I would have been in a better position," he said. "There was like a 50/50 choice.
"I chose one way, he chose another. More often than not, where he went was the wrong one, but it just happened to work."
Russell has rubbished that.
"I don't think there's any luck in it at all," he said in Thursday's driver press conference for the Australian Grand Prix weekend. "I think it's down to the preparation you put in before the event.
"The changes we made overnight, I knew that was going to be the right direction with the work we did with the team. And I believed it was going to be better than the setup that Lewis opted for.
"I think everybody's got different preferences, I was happy with the direction I took and the work I'm doing with the engineers."
PlanetF1.com recommends
'Lewis Hamilton's expensive £60m contract could tempt Mercedes to look elsewhere'
Fernando Alonso had 'insider info' for George Russell about the Jeddah P3 outcome
Jeremy Clarkson's most outrageous F1 quotes: Lewis Hamilton and Max Verstappen be warned
Hamilton explains why he called it a 50/50 call
Hamilton was also asked about his comment when he faced the media, including PlanetF1.com, on Thursday afternoon.
According to the 38-year-old when he spoke of the 50/50 call, he was referring to a change in the suspension that has to be decided ahead of Saturday's final practice.
And that, he maintains, is a roll of the dice.
"I think people probably, from my choice of words at the weekend… I want to reiterate how great a job George did on the weekend," he said.
"I think the thing I was commenting on is that there's one specific thing that you can change in the suspension that you have to do over Friday night.
"And when you make that change, once you start P3, you can't change it for the rest of the weekend, so when you make that change, you're basically rolling the dice – sometimes it works, sometimes it doesn't.
"I've done it in the past, sometimes it hasn't worked, sometimes it has, and it worked great for George and he did a great job.
"And the thing that I was lacking in the race was a lot of front end, which that setup gives you, so, in hindsight, that would've been great.
"We took lots of learnings from it – I think race pace was quite decent, particularly in the second stint.
"And for us to move forward and get fourth and fifth place was great points for the team and a great result considering where we are in terms of performance deficit."
Karun Chandhok highlights an area of concern for Hamilton
Former F1 driver turned pundit Karun Chandhok weighed in on the Mercedes drivers' comments, agreeing with Russell that it wasn't about luck, it was about preparation.
And that, he reckons, must be a worry for Hamilton given that Russell found the right path forward in Jeddah whereas he did not.
He told Sky Sports: "I'm a firm believer in this sport that there's no real such thing as good luck, there's only good preparation.
"You get bad luck sometimes when things break, but reality is the teams have to put in the groundwork and I think in Lewis's case he never got to a point in Jeddah where he was happy and comfortable with the car.
"As you know, he was working on his side of the pits as hard as George, but they just never found that sweet spot as George did.
"That will be a bit of a concern because the track here in Melbourne was modified last year, it's now quite a fast layout, not quite as fast as Saudi Arabia but still pretty quick, and therefore the demands of the car aren't a million miles away from what we saw two weeks ago.
"So yeah, certainly Lewis and his engineers will be hoping to correct whatever issues they had last time out."