George Russell exclusive and more Lewis Hamilton vs Max Verstappen – F1 news roundup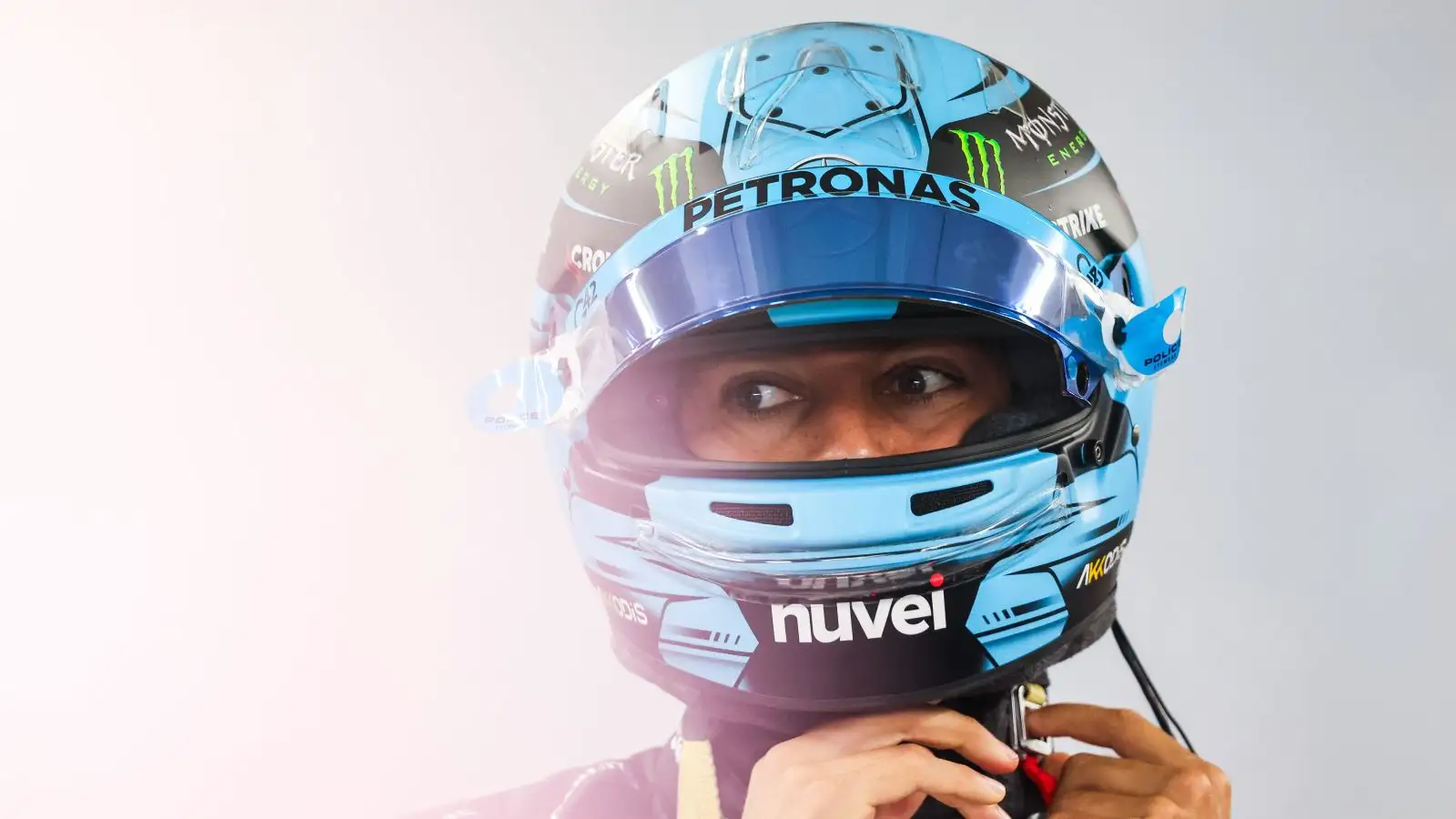 Another day of fast-paced F1 news, another exclusive interview here at PlanetF1.com.
This time it's the turn of Mercedes driver George Russell, who sat down with Sam Cooper ahead of last month's Dutch Grand Prix to talk all things Mercedes, Lewis Hamilton and how they're going to chase down that pesky Red Bull of Max Verstappen.
On the day another famous face waded into the Max vs Lewis debate, here are the main F1 headlines…
George Russell speaks exclusively to PlanetF1.com
On the day Hamilton confirmed the signing of his new Mercedes contract at Monza, the announcement that Russell would also be staying until the end of 2025 was almost rendered an afterthought.
It was ever thus at Mercedes, for no matter what George says or does he will always to some extent be in the shadow of F1's ultimate megastar.
This season has been more challenging for Russell than last, but in his interview with Sam you are reminded that this is a racing driver of serious substance – each word he utters plucked and delivered with the exact same precision he carries into the cockpit.
Just a very articulate, very polished, very impressive guy.
Read more: Exclusive: George Russell on future at Mercedes, Red Bull's dominance and Lewis Hamilton
Gerhard Berger rates Max Verstappen above Lewis Hamilton AND Michael Schumacher
Now here's a statement.
Just as the world was getting stuck into the debate about who's better between Hamilton and Verstappen, Gerhard Berger has come along and blown it to pieces.
Max, he says, is up there with his former McLaren team-mate Ayrton Senna as the best driver he has seen in his lifetime, with both Hamilton and Michael Schumacher merely "fantastic."
There will doubtless be many who scoff at the suggestion – particularly when Verstappen is still so young and has so much more yet to achieve; particularly when his and Senna's career statistics still pale into insignificance compared to those of Lewis and Michael.
But who's to say, 50 years from now, Berger's claim won't be proved absolutely right?
Read more: Gerhard Berger ranks Max Verstappen talent higher than both Schumacher and Hamilton
The true cost of Lance Stroll's struggles revealed
So how much would you pay for a Lance Stroll, battered, bruised and now damaged goods after 14 races trapped in the same cage as Fernando Alonso?
It has been claimed that Aston Martin would have already sealed second place in the Constructors' Championship by now if they had two drivers making consistent contributions to the team's points total, rather than relying on 42-year-old Fernando to do all the heavy lifting.
With Aston Martin punted down to fourth by Ferrari at Monza, Michelle Foster has crunched the numbers to establish exactly how much Stroll's struggles may cost his team in 2023.
The precise figure – not accounting for his salary and repair bills – is enough to make a grown man cry.
But not, apparently, Stroll's father and megabucks Aston Martin owner Lawrence.
Read more: Revealed: The hefty price Aston Martin are paying for Lance Stroll's struggles
Lando Norris shares worrying details of debilitating back pain
Lando Norris's openness about his vulnerabilities is to be admired to a certain degree, but let's for a moment imagine you're Red Bull team principal Christian Horner – strongly linked with making a move for Norris in the very near future – reading this.
Might it put you off the scent to learn that Lando has struggled with back pain for at least the last 12 months?
To know that he has cut down on the golf to manage his discomfort? To realise that even a simple track walk on the Thursday morning of a grand prix weekend makes him "struggle a lot"?
To hear him admit that he is uncertain about the long-term effects?
The back is arguably the most important element of a racing driver's anatomy as it registers signals from the car even before the eyes manage to sense what it happening.
It could be argued Kimi Raikkonen was never quite the same after missing the last two races of 2013 to undergo back surgery; even Valtteri Bottas, regarded as a future star in his youth, seemed to lose a certain something when he suffered a tear to a disc in his lower back in Australia 2015 qualifying.
There is a lot to like about Norris's transparency, but as for his future career prospects? Maybe not the smartest thing to place in the public domain.
Read more: The long-term effects of back pain that have Lando Norris concerned
Helmut Marko predicts Sebastian Vettel comeback
For someone who supposedly had so many other interests when he retired from F1 at the end off 2022, Sebastian Vettel's first year away hasn't exactly been full of adventure.
Beyond investing into a sailing team, the most excitement he has found is in driving a load of historic grand prix cars – which has only fuelled (sustainably, of course…) the suspicion that Vettel isn't quite as finished as he thought he was this time a year ago.
Vettel took the latest step in his Race Without Trace initiative at the Nurburgring on Saturday, where he issued a message to his fans which amounted to "have fun, but do it more responsibly" – which made him sound a bit like a pensioner struggling to keep up with the grandchildren in the back garden.
Red Bull's long-serving advisor Helmut Marko went on to claim that Vettel has struggled for a sense of purpose in 2023, telling Servus TV that Seb "feels somehow without a specific task at the moment, doesn't know exactly what he should do."
Marko added that he could see Vettel return as a driver – but not at Red Bull as he shifted from his recent stance to state the team are committed to Sergio Perez "until 2024."
For clarity, Helmut, does that mean the beginning or the end of '24? It's quite an important detail…
Read more: Helmut Marko predicts a Sebastian Vettel F1 comeback: 'I don't think it's over for him'