Russell 'lost confidence lap after lap' in Q3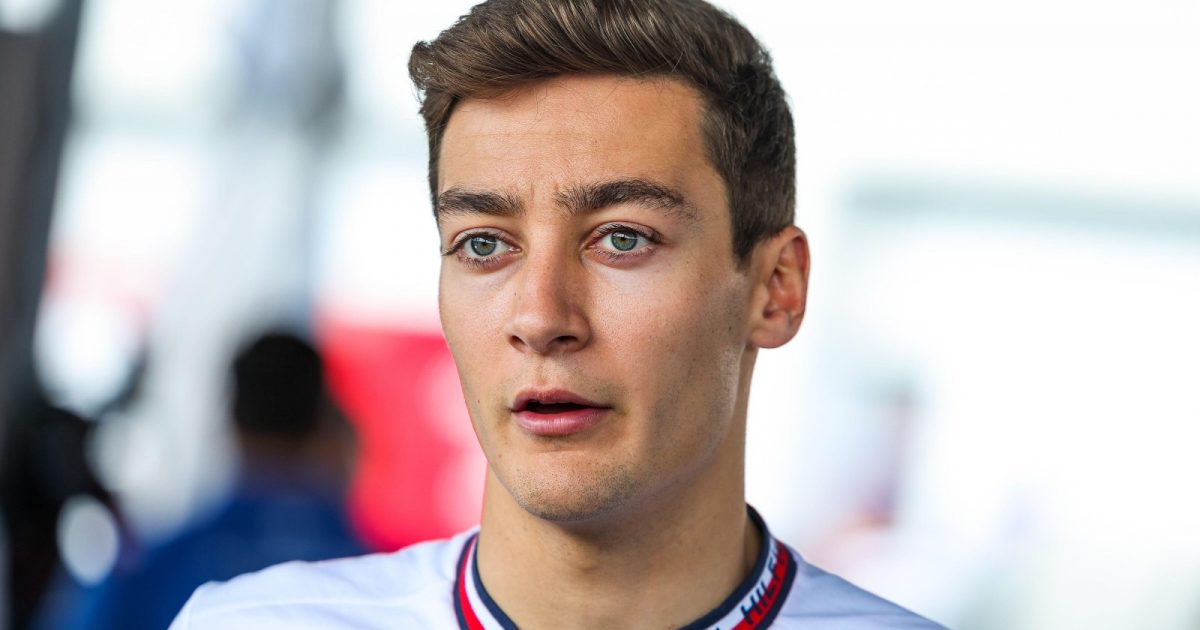 George Russell said he lost confidence in his car with every passing lap during Q3 as he slumped to P8 during a wet qualifying session at Silverstone.
The young Brit had looked on course for a position among the top two rows during his first home grand prix with his new Mercedes team, but a disappointing Q3 performance saw him slip down the order.
The consensus around the paddock seems to be that Mercedes have found their speed and both Lando Norris and Fernando Alonso admitted the W13 would be too quick for them on Sunday.
Despite this, Russell finished behind those two and will need to overtake them quickly should he wish to attack the frontrunners.
Speaking after Q3, the 24-year-old said he "lost confidence lap after lap" and that he believed the team deserved more.
"As the session progressed, [I] just sort of lost confidence lap after lap and the Q3 just wasn't there for me," Russell told reporters.
It was intense, but the @MercedesAMGF1 drivers put in a great effort on a tricky drying track 👏

Perhaps the team could have hoped for more, but tomorrow will be a different challenge 💪#OutRaceYourself #PETRONASMotorsports #BritishGP pic.twitter.com/OzkqYZvMaA

— PETRONAS Motorsports (@PET_Motorsports) July 2, 2022
"The car felt good on the last lap but then I made a mistake so an annoying, frustrating session because I think as a team, I mean we definitely deserve more, or the team deserve more, but we've made some real progress in the dry at least.
"The race tomorrow would have been really interesting, still will be interesting, but we're now on that back foot."
Despite starting on the back foot, Russell was bullish in his expectation, stating that he believed he could challenge those up front.
"I want to get past Lando and Alonso as soon as possible and try enter the fight the front," he told Sky Sports F1. "I think there's no reason why we can't be in that fight. But a good start and based on pace, there's no reason why we couldn't fight for a podium but as I said, starting down in P8, it's not where we want to be."
It was a better afternoon for his team-mate Lewis Hamilton who will start P5 in Sunday's race. Despite this, Hamilton was also left disappointed and believes a front-row spot was a possibility.
"I'm a little bit gutted really because obviously we have such a great crowd here and I was pushing so hard to get on the front row and fight for pole position," Hamilton told Sky F1.
"I think we could have been in the top three, honestly. I think I was gunning for second at least. So to end up fifth makes tomorrow tough, but I know this amazing crowd will be with me tomorrow so I'll try to push forwards."