Mercedes aren't 'reckless and ruthless' like Red Bull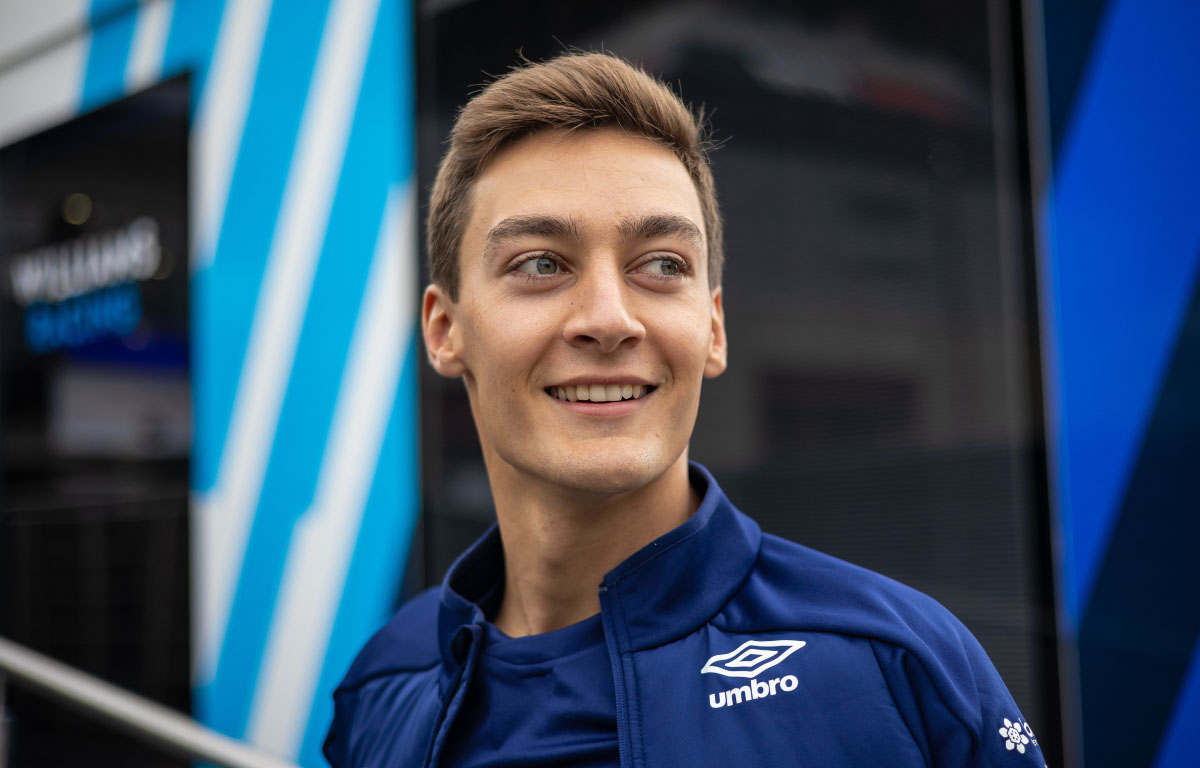 George Russell is happy that he is part of the Mercedes driver programme, and not the "reckless and ruthless" one that Red Bull operates.
Russell first put pen to paper with Mercedes back in 2015, the then-teenager catching the eye of Toto Wolff with a PowerPoint presentation in which he "listed every reason why he could be a successful Mercedes driver in the future".
With Mercedes supporting his career, he went onto win the GP3 title with ART Grand Prix in 2017, the Formula 2 championship a year later, and in 2019 was promoted to Formula 1 with the Mercedes-powered Williams team.
After three years with the Grove team, he'll be heading to the Mercedes F1 team in 2022 to partner seven-time World Champion Lewis Hamilton.
Russell's trajectory has been a lot different to that of his good friend and long-time rival, Alex Albon, a member of Red Bull's driver programme.
Signed by Red Bull, dropped by Red Bull, re-signed by Red Bull and brought into Formula 1 with its junior team in 2019, Albon was promoted to the senior team midway through the season to replace the under-fire Pierre Gasly, retained his seat for 2020 and then was dropped from Formula 1 entirely after that.
Russell is grateful Mercedes don't treat their juniors like that.
"I think I've been really happy with how Mercedes has given me this opportunity to go out there and learn," the 23-year-old said in an interview with ESPN.
"Obviously, the way Red Bull do things is pretty reckless and ruthless at times, and that's why I'm so grateful that I have had this opportunity to go out there and learn, build and develop.
"Every driver dreams of getting into Formula One and winning races from day one, but equally when you are going up against the best in the business, it sometimes doesn't happen like that.
"I feel in such a stronger place right now that, even if I jump in and I'm a bit off the pace, I feel strong enough mentally to not let that affect me. I know I'll get there.
"When I will get there, I don't know yet, but I think I'm mature enough and old enough now to deal with that, whereas one or two years ago I probably wouldn't have been."
Albon will be back on the F1 grid next season having signed with Williams as Russell's replacement, the Brit off to Mercedes.
It's official. Next year, I'll be a Mercedes F1 driver. This is a special day for me and I want to say a huge thank you to @WilliamsRacing, @MercedesAMGF1 and everyone who has supported me in getting to where I am today. I couldn't have done it without every single one of you. 💙 pic.twitter.com/MmGA1vr9mR

— George Russell (@GeorgeRussell63) September 7, 2021
F1 TV are offering PlanetF1 readers 10% off both monthly and annual subscriptions! ! In order to claim this fantastic discount, click the following link and use the promo code PLANETF10 at checkout!*
*The offer ends at midnight on September 12 and excludes Netherlands
Russell had been the favourite to take the second 2022 Mercedes seat with many predicting that it was only a matter of time before Wolff called him up.
When he eventually did, the Brit was at the gym preparing for the next race, "Toto thought I was out clubbing or something".
"It had been going for a while and we weren't naïve to the fact it was a real possibility, especially after the race in Sakhir last year," Russell added.
"But equally, until pen was on paper and I had signed on the dotted line, until it was announced, we were just managing expectations."