George Russell has revealed his motorsport career could have taken a different path having received a lucrative offer from BMW before he signed for Mercedes' junior programme.
Having now signed for the senior team ahead of the 2022 season, Russell spoke openly about his options in his early career, initially turning down the opportunity to be sponsored by Mercedes in the European F3 Championship to run with Carlin and Volkswagen instead, in what he believed was the best option for him at the time.
But a bigger fork in the road came when Russell was only 16, with a significant offer coming his way from BMW to race in DTM after impressing in a private test with them having gone faster than their reference driver on the day.
Before that, he said Mercedes boss Toto Wolff thought he was going down the wrong path in Formula 3, but Russell thought that would not end the team's interest altogether.
"After my meeting with Toto at the start of 2015, I sent him an e-mail just to say 'I really appreciate the meeting and thanks for all of your advice etc…just to let you know, I'll actually be joining Carlin and Volkswagen because I believe it's better for my career'," Russell told the Motor Sport Magazine podcast.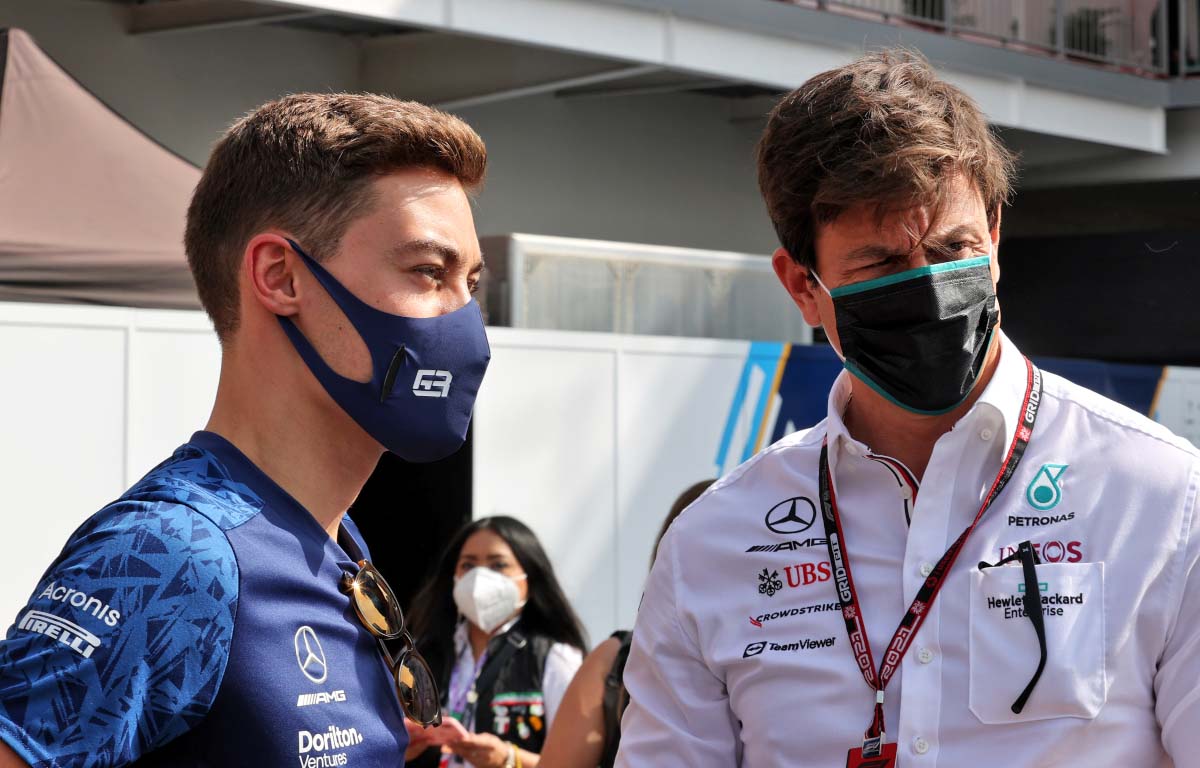 "I had the opinion that if I went out and did a good job, Mercedes would still be interested. So he replied back 'I think you're making a wrong decision but let's stay in touch and let's see where we go from there'."
Another offer to join their junior programme came back from Mercedes, but they were up against their fellow German marque to sign the teenage Russell.
The offer of joining a full-time series was there from the outset with BMW but Russell revealed that would have limited his path to Formula 1, to the degree where Mercedes offered an ultimatum to the British driver – it's either them or us.
While the Mercedes deal was not "concrete", Russell now knows his gamble in pursuing the path he took was the correct one in the context of his career.
"It was absolutely clear from Mercedes-Benz, if you signed with BMW there won't be an option with Mercedes in the future…'if you sign the BMW contract, we are out'.
"So I've got this contract on the table from BMW to go and race DTM, which at the time was probably the best championship after Formula 1. I was a 16-year-old at the time, 16/17 years old with a lot of money on the table. And it was all quite shocking. It all came so sudden. I've done a test that went incredibly well, the contract's on the table three days later.
"I've not really had any communications with F1 teams and conversations with Toto are positive, but not too sure if it would lead to something. But this was on the table now and a decision needed to be taken. Suddenly Mercedes picked up the phone but they weren't offering anything concrete, it was 'you've got to take a chance'.
"They might turn around and say 'I'm sorry', but then the BMW door is closed as well. But the big difference is this is Mercedes and that was Formula 1 and BMW was DTM.
"I was a 17-year-old and you had to take that risk. I guess if it didn't work out I'd potentially be regretting it, but it worked out."
Russell is currently gearing up for what he expects to be the most "intense" season of his life in 2022 as he moves to Mercedes to partner Lewis Hamilton for next season and beyond.