Russell would not put 'own agenda' before Mercedes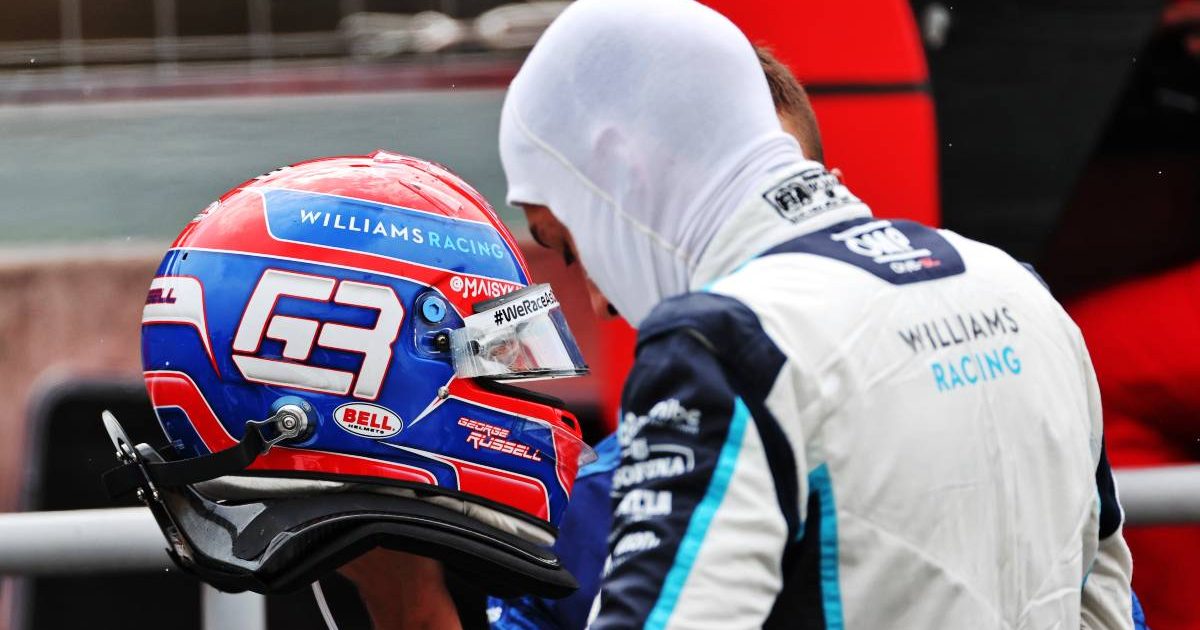 George Russell has made it clear he would not destabilise the Mercedes team if he replaced Valtteri Bottas for 2022.
The German outfit are currently deliberating who to place in the second seat alongside Lewis Hamilton next season, with Bottas and Russell the two options.
In Bottas they have a driver who, while unable to consistently challenge Hamilton, brings harmony to the team – a dynamic they craved following the destructive Hamilton/Nico Rosberg relationship.
But Russell is a driver who continues to impress, outperforming his Williams machinery regularly and generating louder calls for a Mercedes promotion with each passing race.
If he did get the job though, would Russell be the no-conflict character Bottas is?
According to the Briton himself, absolutely. He stressed that at no stage would he put his own agenda ahead of the best interests of his team.
"My ambitions and goals are incredibly clear and I want to become the F1 World Champion, but I would never put my own agenda or my own goals above the team no matter who my team-mate is," he said, quoted by GPans.
"That's the same here at Williams now. I would never do anything to hurt my relationship with my team-mate and I recognise that to be able to achieve your own goals, you need the team to be operating on all cylinders.
"That team spirit and dynamic needs to be at the top of its game just to be able to achieve the team's objectives.
"If the team achieves, then as a driver you have a shot. But I never put my own agenda or goals above the team's."
It's been an emotional day… 😭😂

Seriously though, this was about more than just the result.

It may not seem like much on the surface, but so much work went into it.

Through all the tough moments and near-misses, we never stopped believing.

Proud of this team. Every day. https://t.co/tLftDS5F54

— George Russell (@GeorgeRussell63) August 1, 2021
Show your support for Williams with their latest official merchandise collection
And for proof that Russell's words are genuine, look no further than the Hungarian Grand Prix.
A crazy race with two major collisions at the start flipped the order on its head, meaning that by lap 10, Nicholas Latifi in the other Williams was running P3.
At that stage, Russell told the team to compromise his race if they had to in order to protect Latifi.
"It was sort of an undercut race in Hungary, so I knew Nicholas was in third and I knew if he came home with a P3 or P4, those 15 or 12 points would be absolutely enough to seal P8 in the Championship," the Briton explained.
"I've always said it, I will put the team's agenda above mine because ultimately I'm a team player and I want us as a team to score as many points as possible.
"Nicholas made a fantastic start. He's making huge progress and it may not seem it on the face of it, but he's really been pushing me and just as a team we deserved to come away with those points.
"I would happily have stayed out longer to stop the guys ahead from undercutting or 'boxed' straight away to do the undercut and let Nicholas go long, if that would have meant at least one of us scored big."