Disappointed George Russell felt Mercedes 'had a car to win' in Singapore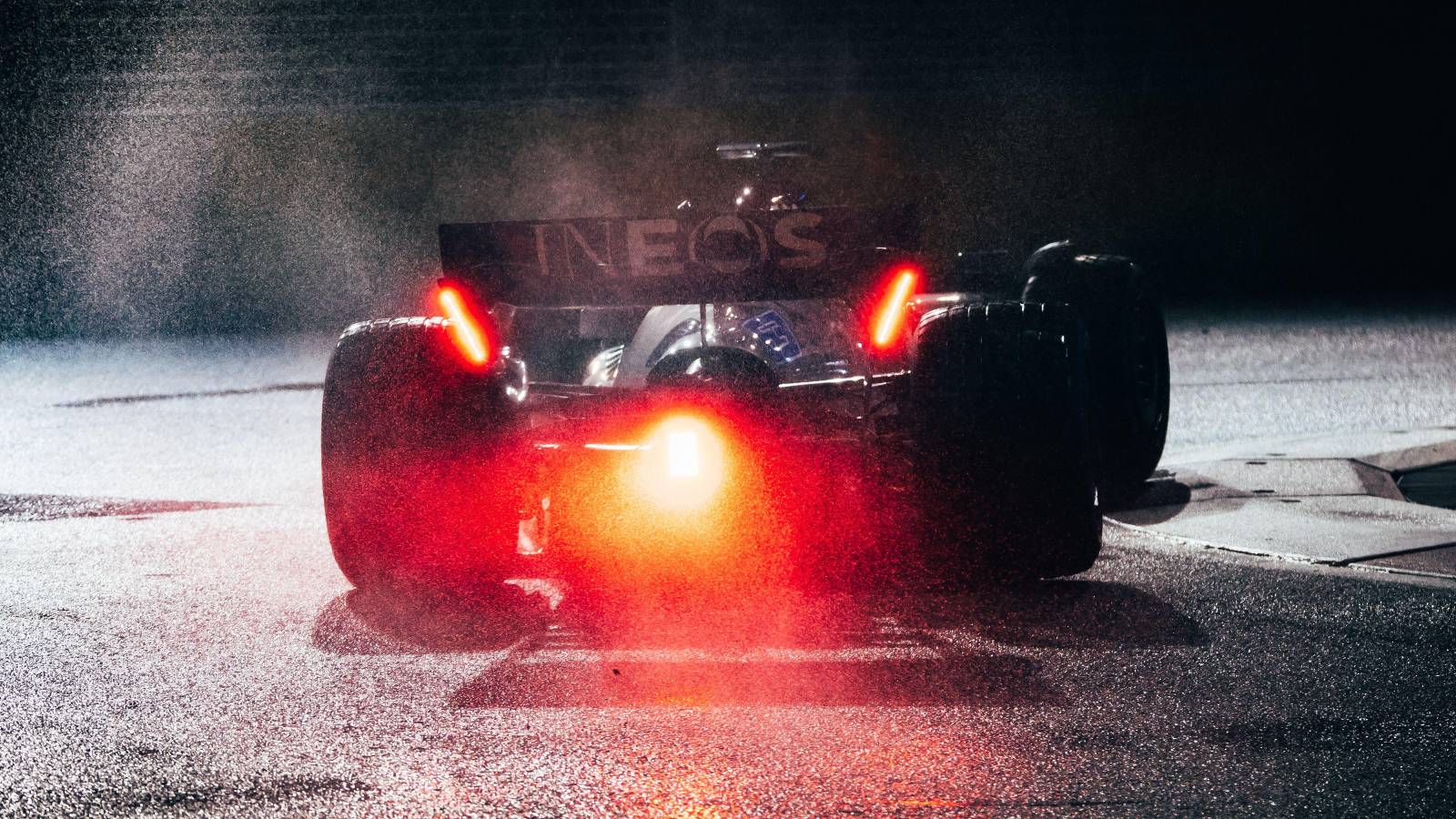 George Russell was left to reflect on what could have been as he finished the Singapore Grand Prix in P14, when he believed Mercedes could have won.
Formula 1 went racing in Singapore for the first time since 2019 and it was a race which offered plenty of risk and reward as a storm left the track slippery for the delayed start.
Russell had a frustrating qualifying session as he failed to make the top 10, then started the race from the pit lane after Mercedes fitted his W13 with a new power unit.
There were further setbacks to come, including a tangle with Mick Schumacher's Haas which resulted in a puncture for both drivers.
Russell, the first to gamble on swapping intermediates for dry tyres, propped up the standings in Singapore after a race where he believed Mercedes had the pace to top the order.
Asked in the media pen if the gamble on slick tyres had been worth it, Russell replied: "We were in no man's land, to be honest, but potentially it was, because at the restart we were flying, overtook two or three people on one lap after the Safety Car.
"Obviously I had the tangle with Mick. I don't know what happened there, I felt like I left him plenty of space. We would have probably finished in the points because we were flying. Obviously got the fastest lap at the end by almost two seconds.
"Pleased the issues from yesterday in FP1 had been resolved, and I guess a bit of confidence restored that I haven't lost it and I didn't qualify three seconds off the pace due to a lack of talent or whatever. But such a shame, we had a car to win this week."
Not our finest weekend but the team did a mega job to resolve our Quali issues which, combined with our pace in the dry, is a big positive to take. In such a long and demanding season we were bound to have one that didn't go our way, so we chalk this one off and move on to Japan. pic.twitter.com/Dy50v9sCFv

— George Russell (@GeorgeRussell63) October 2, 2022
Russell believes Mercedes are making progress, which he is proud of, but says ultimately he and the reigning eight-time Constructors' champions are here to win races, which this year has not happened yet.
And in Singapore, Russell believes he and Mercedes slipped up on that mission.
"We are making loads of progress as a team that I'm proud about," said Russell.
"We are here to win races. Points are always great, we've had a very good run of results and this is probably the first weekend as a team, bar Silverstone, that we slipped up, myself included."
Read more: Max Verstappen reflects on 'incredibly messy' Singapore GP weekend