George Russell: Mercedes 'best place' and 'best chance' to win F1 title in next five years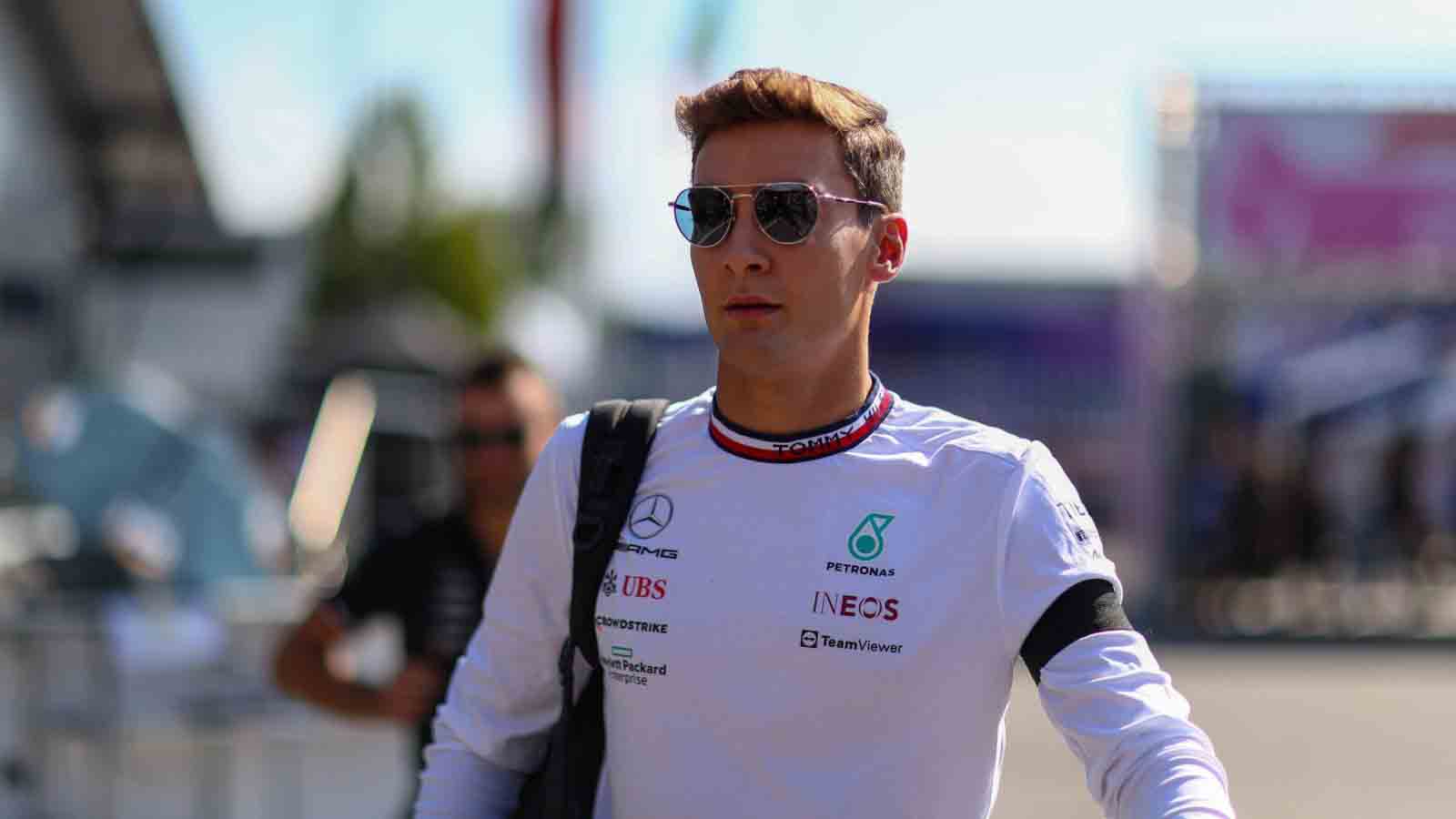 Although it may not look like it right now, George Russell believes Mercedes is still the place to be for title success within five years.
There has been a lot of talk about Red Bull starting a fresh era of Formula 1 dominance, the team in 2022 having claimed their first title double since 2013 at a stroll.
That brought Mercedes' dominant run in the Constructors' to an end which had been going since 2014, so with Mercedes and Ferrari powerless to stop Red Bull this season, it is starting to look like Red Bull will stay on top for some time to come.
Russell though does not see it that way, believing that Mercedes, the team who signed him for 2022 having risen through the ranks as their junior driver, remain the best bet to achieve his goal of becoming World Champion within the next five years.
Russell feels prepared and confident in himself to challenge for the title, Mercedes intent on returning to that conversation having fallen behind Red Bull and Ferrari with their interpretation of the new regulations for 2022.
Asked by GQ Magazine what his aim for the 2022 season was, Russell replied: "I went into the season with a very open mind, because I appreciated and recognised it as a totally new era and there were no guarantees that we would get it right.
"Obviously I've come here to win races, and I'm not satisfied with just finishing in the top five every single race. But again, I've got to be rational about this. And I can't be disappointed with my results this year, because the results on almost every single occasion have been optimised.
"This is my fourth season in F1, I worked so hard to get here and I feel ready to fight for victories and World Championships. I'm here for the long haul with this team, and I believe that this is the best place to be to give myself the best chance of World Championships if I look at it over the next five-year period."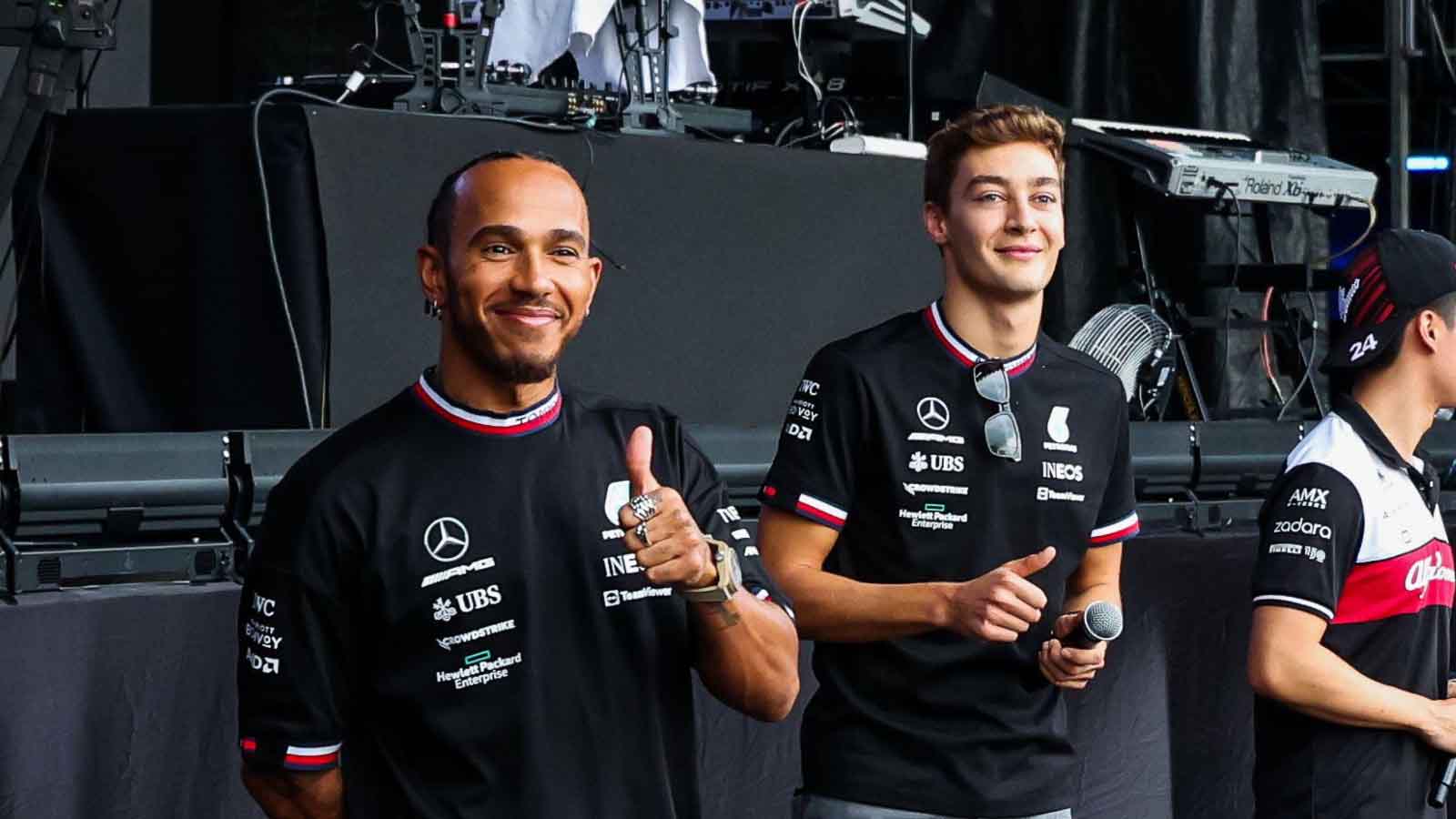 Lewis Hamilton may be the barrier for George Russell, not Mercedes
If any driver is to become Formula 1 World Champion, then they need the car underneath to allow for them to use their skills and challenge for the Drivers' title.
The issue for Russell is that even if Mercedes do provide a challenger of that level again in the coming years, then he will need to be concerned about the challenge from within his own team before he looks at any other rival.
In the early stages of the 2022 campaign, Russell was looking like the future of Mercedes, while seven-time champ Lewis Hamilton was showing signs he could soon be the past, rather downbeat and off his best form in the underwhelming W13.
Hamilton though has now put a stopper in that slide, and while Russell is undoubtedly a driver who will give Mercedes a very bright future, Hamilton has shown that he is not about to hand over the baton just yet.
Apparently telling team boss Toto Wolff that he has another five years in him, performances like the one we saw from Hamilton at the United States GP back that up, Hamilton himself, having come so close to victory, saying that outing reaffirmed to himself that he is still here and will take Mercedes to the top when they provide the car. It is hard to argue.
So, while Hamilton is now 37, it is still perfectly reasonable to expect him to provide a monumental challenge to Russell's ambitions in these next five years.
Read more: Have Mercedes made the call to stick with the zero-pod into 2023?