George Russell admits Mercedes W13 'just not efficient enough' in Abu Dhabi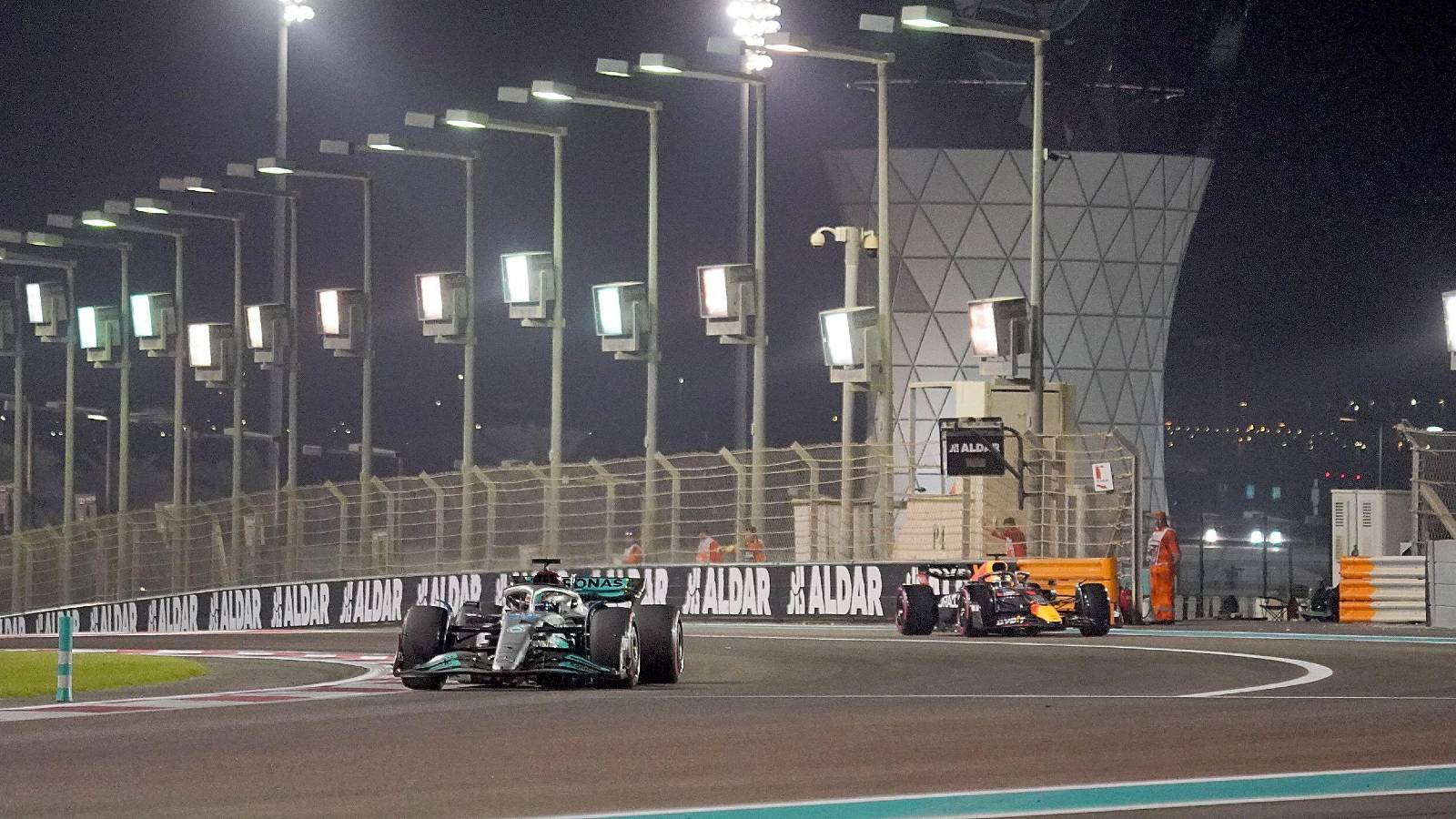 Set to start the Abu Dhabi Grand Prix from P6, George Russell says Mercedes do not have the package at Yas Marina to match Red Bull.
Russell capped off a spell of strong form from Mercedes by winning the Sao Paulo Grand Prix in impressive fashion last time out, that coming the day after he had claimed victory in the sprint.
But Abu Dhabi is proving to be a different story, Max Verstappen and Red Bull outperforming Mercedes over a single lap with Lewis Hamilton and Russell almost seven tenths of a second adrift of the pole-sitter.
There was very little to choose between the Mercedes team-mates, Hamilton pipping Russell by 0.003s.
But while Mercedes' pace fell below Russell's expectations, he believes a podium finish is still possible, Ferrari's Charles Leclerc set to start P3 having gone four tenths faster than Russell in Q3.
"I think the result was a fair representation of where our car is," Russell told reporters. "The pace, though, was maybe slightly slower than we would have liked or would have hoped for.
"But I think we are in a good place for tomorrow to fight for a podium."
Asked whether it is just the straights where Mercedes are suffering from being too draggy, Russell said truthfully the W13 is "just not efficient enough" at tracks like Yas Marina, which features slow, medium and fast corners along with the straights.
"We are just not efficient enough is the long and short of it," said Russell.
"Every time we come to these kinds of circuits, where you have a full range of corners and long straights, Spa being another example, we really struggle and we just lose so much speed to Red Bull on the straights."
So, looking ahead to the last race of the season, while Russell does not see a way of beating Verstappen for pace, he believes Mercedes' tendency to improve on a Sunday will make them a threat to Ferrari.
Asked if Red Bull are out of reach, Russell replied: "I think Max definitely is. Our pace didn't look too dissimilar to Ferrari on Friday, but our qualy run pace was a little bit closer than we showed today.
"So maybe they have improved a little bit more than we have, but we always know we manage to find a bit extra compared to the rest of the field on Sundays."
Additional reporting by Thomas Maher
Read next: Toto Wolff dismisses Mercedes qualifying performance as 'one to put in the toilet'